The Power of Graph-Based Search to Build Your Knowledge Graph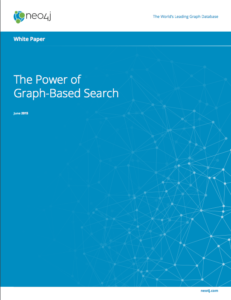 Traditional relational databases (RDBMS) and keyword-based searches simply can't keep up with the crush of big data now available to your organization.
With a knowledge graph built using highly contextual graph-based search, however, your organization and customers receive more relevant answers to more precise, intelligent questions.
In this white paper, you'll discover how:
Companies like Facebook and Google tapped into the power of graph search capabilities
Graph databases with knowledge architecture are better suited to efficient, relevant searches compared to RDBMS
Startups like CrunchBase and Decibel are upending the traditional search experience with new knowledge graph tools
Fill out the form now to download The Power of Graph-Based Search.
Get Your Free White Paper
"Data that isn't connected just isn't as useful."
-- Bradley Nussbaum, CEO, AtomRain