Book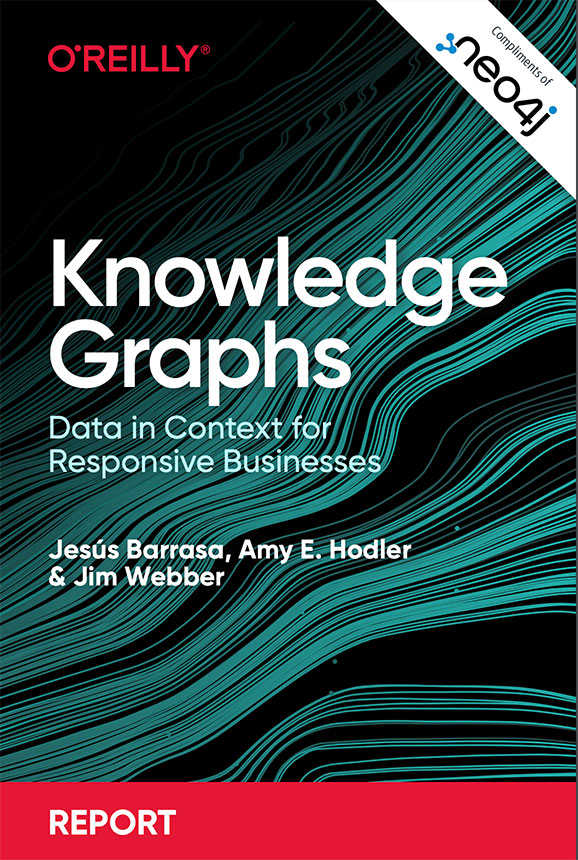 Knowledge Graphs: Data in Context for Responsive Businesses
Specs
By Jesús Barrasa, Amy E. Hodler, and Jim Webber
Publisher: O'Reilly Media
Summary
Graph technology has become ubiquitous because it connects relationships based on context. Add to that an organizing principle like semantics and what you get is a knowledge graph – i.e. a graph with more context. In fact, contextual knowledge has emerged as the single most powerful tool that businesses across all industries have for complex decision-making.
In Knowledge Graphs: Data in Context for Responsive Businesses, we explain what knowledge graphs are, how to build and use them, as well as their importance in AI and new innovations like digital twin and data fabric.
In this book, you will gain insight into:
The organizing principles to make data more expressive, allowing for more sophisticated exploitation of the data

What an

actioning

knowledge graph is and how it bridges data silos and drives action via data assurance or data insight

What a

decisioning

knowledge graph is and how it's used for analytics, machine learning, or data science to improve decisions

The salient role knowledge graphs play in machine learning for better predictions

Using knowledge graphs for use cases that include impact analysis, root cause analysis, customer 360, feature engineering, and much more
This book is a must-read for modern business leaders and data professionals who want to make their existing data work smarter by capitalizing on existing data for better business decisions that drive value. Download now.