IDC InfoBrief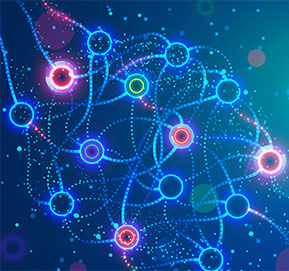 The Power of Graph Data Science
Summary
Graph data science (GDS) is a scientific approach to gain knowledge from graphs, using the structures of connected data to power predictions, answer questions, and explain outcomes.
Neo4j Graph Data Science is a connected data analytics and machine learning platform that helps you understand the connections in big data to answer critical questions and improve predictions.
This IDC InfoBrief covers:
What Is Graph Data Science?
The 3 Pillars of Graph Data Science
Graph Analytics Algorithms and the Range of Problems They Solve
Diving Deeper: Graph Algorithms and Their Uses
Versatility for Data Scientists
The Predictive Power of In-graph Machine Learning
Opportunities with Graph-powered Machine Learning
Organizations Innovating with Graph Data Science
Neo4j Graph Data Science: Connecting the Dots in Complex Data for Predictive Insights
Download your free copy of The Power of Graph Data Science to learn more about the exploding world of connected data.