What is the Neo4j Ambassador Program?
The Neo4j Ambassador Program is our way of recognizing and thanking those working with the Neo4j team to help us shape the future of graph databases.
Neo4j Ambassadors are Neo4j experts and graph enthusiasts, who are committed to sharing their knowledge and love for graph databases within their communities and to our larger, global network.
Past Neo4j Ambassadors
Luanne Misquitta
Senior Consultant, GraphAware
Michal Bachman
CEO, GraphAware
Preston Hendrickson
Principal Systems Analyst, CALIBRE Systems
Michael French
Senior Programmer, CALIBRE Systems
Syed Haniff
Software Architect, UBS
Evan Stein
CEO, Quantone Limited
Duncan Brown
CTO, BHS Consultants
David Makogon
Sr Cloud Architect, Microsoft
Nicolas Rouyer
Big Data Architect at Orange
Jean Villedieu
Co‐founder, Linkurious
Roy Bailey
Director of eCommerce Delivery, UBS
Dirk Mahler
Senior Consultant, buschmais GbR
David Meza
Chief Knowledge Architect at NASA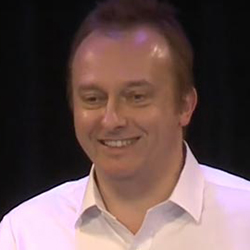 Julien Mazerolle
VP Strategy & Business Development, Transparency One
Glen Ford
CTO, Beamly
Ashley Sun
DevOps Engineer, Lending Club
Eve Freeman
Data Visualization, TEKsystems
Christophe Willemsen
Senior Consultant, GraphAware
Lorenzo Speranzoni
Founder, CEO, LARUS Business Automation Srl
Charlotte Skardon
Owner, Tournr
Clark Richey
CTO, Factgem
Alireza Ghazizahedi
Manager, Metadata Services, Cisco
Florent Biville
Software Developer, Criteo
Shai Bentin
CTO at Wobi Ltd
Axel Morgner
Founder and CEO, Structr
Tom Zeppenfeldt
Director & Founder, Graphileon
Hanneli Tavante
Software Developer, Codeminer42
John Swain
Product Manager, Data Science and Analytics, Right Relevance, Inc.
Robert Merritt
Cofounder, Xoomin LLC
Gregory Roberts
Senior Data Analyst, Packt Publishing
Daniel Himmelstein
Postdoctoral Fellow, Univ of Pennsylvania
Dmitry Vrublevsky
Software Developer, Neueda
János Szendi-Varga
Chief Architect, Nextent Informatics Co
Ron van Weverwijk
Data Hacker / Trainer, GoDataDriven
Radu-Sebastian Amarie
Head of Engineering, Findie
Stefan-Gabriel Muscalu
DevOps, Findie
Szymon Warda
Chief Software Architect at ITMAGINATION
Kyle Kothe
VP Engineering, Wayblazer
Koji Annoura
CTO / Trainer, UTI Inc.
Sandeep Bhagat
Associate Partner & AI, Big Data & Analytics Practitioner – Cognitive & Analytics, IBM
Become a Neo4j Ambassador
In recognition for your contribution to Neo4j, shaping the future of graph databases.