Neo4j – The #1 Platform for Connected Data
We Help the World Make Sense of Data
Neo4j enables organizations to unlock the business value of connections, influences and relationships in data: through new applications that can adapt to changing business needs, and by enabling existing applications to scale with the business. Headquartered in San Mateo, USA, Neo4j has offices in Sweden, UK, Germany, and France.
Our Vision
Whether we want to understand relationships between customers, or elements in a data center network, highly connected data will be key in determining which companies outperform their competitors over the coming decade.
2000
Neo's founders encountered performance problems with RDBMS and started building the first Neo4j prototype
2002
Developed the first ever version of Neo4j
2003
First 24×7 production Neo4j deployment
2007
Formed a Swedish-based company behind Neo4j. Also open sourced the first graph database, Neo4j, under the GPL
2009
Raised seed funding, $2.5M, from Sunstone and Conor and continued development
First Global 2000 Customer
2010
Released
Neo4j version 1.0
2011
Raised A round and moved headquarters to Silicon Valley
2012
Raised $11M Series B from Fidelity, Sunstone, and Conor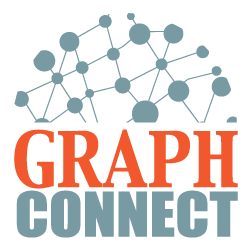 GraphConnect, first conference on graph databases
2015
Raised $20M Series C from Creandum with Dawn and existing investors
2M+ Downloads of Neo4j
2016
Neo4j 3.0 Released
$36M Series D from Greenbridge Investment
2017
Neo4j announces the Graph Platform, a connection-first approach to data query, visualization and analysis data.
Today, thousands of organizations from startups to Fortune 500 companies are using Neo4j to build new and innovative applications that leverage connections in data such as recommendations, impact analysis for network and IT operations, real-time routing for logistics and the next generation business applications such as master data management, identity and access management, content management, fraud detection, portfolio and risk management.
Investor Graph
Backed by Industry Leaders
Sunstone Capital is a Nordic-based early stage venture capital investor with over EUR 400 million in funds under management. Sunstone focuses on developing and expanding early-stage Technology and Life Science companies.


Eight Roads Ventures, an investment arm of Fidelity International Ltd, is dedicated to backing technology entrepreneurs with aspirations for greatness, and helping companies across the globe accelerate their growth and become leaders in their field.

Conor Venture Partners is a leading early-stage technology VC investing in Finland, Sweden and the Baltics. Conor invests in disruptive technologies in ICT, embedded systems, electronics, new materials and optics.


Creandum is 'backing the companies of tomorrow', by building an international network of entrepreneurs, executives, large technology companies, governments, service providers, VC's, and fund investors to ensure that we support our companies in every way possible.

Dawn Capital brings together a team of experienced VCs, proven entrepreneurs and business builders to give a broad skills base and our model is to take an active "hands on" approach to assisting their portfolio companies.


Greenbridge is a privately-held investment firm with a focus on technology in mature and emerging markets. The team has valuable experience in both technology and strategy and aims to work closely with its portfolio companies' management to transform businesses into global leaders.