Joe Stefaniak
About Joe Stefaniak, CEO, IntelligentTag
Joe Stefaniak serves as Director and Founder of IntelligentTag, Inc. Mr. Stefaniak has over 30 years experience in the software industry enabling companies to achieve their strategic vision through enterprise-class software implementations. Prior to forming IntelligentTag, he was responsible for leading product development at Unisys Corporation with specific emphasis on Enterprise Repositories, Business Rules Management and IT Asset Management.
---
Latest Posts by Joe Stefaniak
Subscribe
---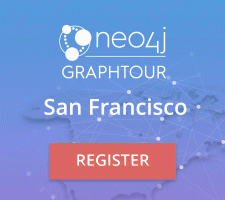 ---
Have a Graph Question?
Reach out and connect with the Neo4j staff.
Stack Overflow
Community Forums
Contact Us
---
Share your Graph Story?
Email us: content@neo4j.com
---
Archives