Johannes Unterstein
About Johannes Unterstein, Distributed Applications Engineer, Mesosphere
Johannes organizes the Java user group in his home town Kassel, Germany, teaches at DHBW Stuttgart and works as a distributed applications engineer at Mesosphere. He is working at the marathon container orchestration framework to provide twitter scale for everyone within DC/OS. In addition to his fascination with container orchestration, he loves to talk about Elasticsearch and Neo4j.
---
Latest Posts by Johannes Unterstein
Subscribe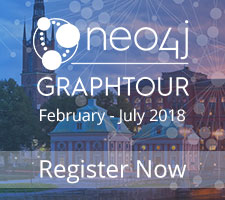 ---
From the CEO
---
Have a Graph Question?
Reach out and connect with the Neo4j staff.
Stackoverflow
Slack
Contact Us
---
Share your Graph Story?
Email us: content@neotechnology.com
---
Popular Graph Topics
Archives