Mirko Kämpf
About Mirko Kämpf, Solution Architect, Cloudera Inc.
Mirko Kämpf is a Solution Architect at Cloudera and the initiator of the Etosha project. He holds a Diploma in Physics and worked on several projects related to complex systems analysis. His focus is on time dependent network analysis and time series analysis, using tools from the Hadoop ecosystem, and especially on the related metadata management. Mirko is actively using open source tools, author of several blog articles in the Cloudera engineering blog, and a speaker in Big Data related conferences and meetups. From 2012 to 2016 Mirko was a trainer for Cloudera University.
---
Latest Posts by Mirko Kämpf
Subscribe
---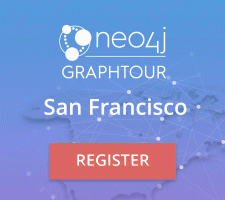 ---
Have a Graph Question?
Reach out and connect with the Neo4j staff.
Stack Overflow
Community Forums
Contact Us
---
Share your Graph Story?
Email us: content@neo4j.com
---
Archives