Rickard Damm
About Rickard Damm, Head of Innovation, Telia Company
Rickard Damm is the 'founder' of Telia Zone and currently leads the project towards global commercialisation. Rickard has a broad high-tech product management and business development background having worked on conceptualising and launching new products and services in the domains of Digital Identities, Digital Payments, Cloud, Mobile Advertising, Streaming Music, Mobile TV, CDN, Location Based Services, Managed Services and Hosting.
---
Latest Posts by Rickard Damm
Subscribe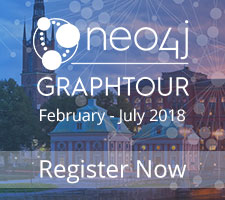 ---
From the CEO
---
Have a Graph Question?
Reach out and connect with the Neo4j staff.
Stackoverflow
Slack
Contact Us
---
Share your Graph Story?
Email us: content@neotechnology.com
---
Popular Graph Topics
Archives