Roma Goldberg
About Roma Goldberg, Software Engineer Lead, eBay Israel
Roma has 18 years' experience in software development, starting at an early age as part of the Israel Defense Forces intelligence unit, and continuing in numerous startups. He is a co-creator of the Entity Management System at eBay Israel.
---
Latest Posts by Roma Goldberg
Subscribe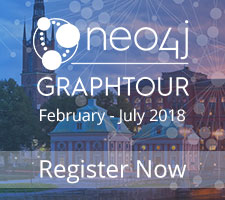 ---
From the CEO
---
Have a Graph Question?
Reach out and connect with the Neo4j staff.
Stackoverflow
Slack
Contact Us
---
Share your Graph Story?
Email us: content@neotechnology.com
---
Popular Graph Topics
Archives