Tim Ward
About Tim Ward, CEO, CluedIn
Tim has spent the last 5 years of his career focusing on building large scale applications for the enterprise. With a focus on scaling, performance, machine learning and databases, he brings with him over 10+ years of software experience. As a Neo4j developer for the last 5-6 years, his main focus is on using database technologies like the graph to solve complex and large scale problems. Originally from Australia, he now lives in Denmark with his wife and dog (that looks like Chewbacca).
---
Latest Posts by Tim Ward
Subscribe
---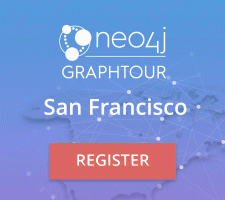 ---
Have a Graph Question?
Reach out and connect with the Neo4j staff.
Stack Overflow
Community Forums
Contact Us
---
Share your Graph Story?
Email us: content@neo4j.com
---
Archives