GraphConnect 2022 is only two weeks away! It's high time we take a look at the agenda so you can start planning for and handpicking the sessions you want to attend.
The first day of GraphConnect (June 6) will be a whole day of hands-on workshops for those who have registered for training.

On June 7 and 8, leading graph experts from around the globe and across industries will be there in Austin, Texas at the largest graph developer conference to give 130+ unique sessions – sharing their stories, inspiration, and knowledge – at all levels of detail:
15-minute lightning talks sparking creative insights
40-minute full-length presentations putting skills, tools, and strategies to work
85-minute workshops providing hands-on experience
While it's amazing to have the freedom to choose from so many sessions, it can also feel daunting in the face of so many choices – especially when they all look so promising. So here are 10 highly-anticipated sessions that you should definitely consider when making your GraphConnect plans.
Delegate, Automate, Dominate: Putting Graph Tech to Work for You to Unlock Hidden Insights and Opportunities
Session type: Full length
Speaker:
Mark Heckler, Principal Cloud Advocate, Java/JVM Languages, Microsoft
Jennifer Reif, Developer Advocate, Neo4j
Different database technologies optimize for different uses. Graph databases excel in discovering relationships, known or unknown, within vast sets of data and can help unlock value from overlooked or underutilized sources. Join experts from Microsoft and Neo4j in this session to discover what considerations make a dataset a candidate for graph storage and analysis, learn tips and tricks for data ingestion and structuring, and gain insights on how to build APIs that optimize for meaningful analysis of data relationships. You'll learn how to delegate tasks to tools, automate essential but non-critical path functions, and dominate your domain with actionable insights that unlock your data's full value.
99.9999% (Seriously, That Many 9's) Uptime at Adobe: How We Got There With Neo4j
Session type: Full length
Speakers:
Daniel Kang, Senior DevOPs Engineer, Adobe
Gabriel Tucker, SR Data Architect, Adobe
Daniel Vilajeti, DevOps Engineer, Adobe
Did you ever think you could set up your Casual Cluster to be self-healing and auto recoverable in the cloud? Would you like to know that your backups will restore without error and that your data is consistent every day? Join experts from Adobe in this talk to learn more about running a stress-free Neo4j Causal Cluster. They'll also cover automated backups, daily restore testing / data consistency check, autoscaling groups, Flatcar OS, Docker implementation, Ansible, Terraform, ELB endpoints for leader, followers, and read replicas, ENI for persistent IP, as well as how to select the right instance types, gotchas, and the benefits of upgrading to Neo4j 4.4.
Enter the Matrix: Synthesizing a Logical Digital Twin in Neo4j
Session type: Full length
Speaker:
Spencer Shiotani, Principal Cognitive Software Engineer, Northrop Grumman
Maximizing efficiency in facility planning is difficult because buildings are complex systems. Tracking components such as electrical systems, security, network and data, people, seats, doors, etc., can become an insurmountable task. Northrop Grumman proposes a novel strategy to grapple with this inherent complexity through the utilization of graph-based digital twins in Neo4j. In this talk, Spencer will demonstrate how Northrop Grumman creates and implements these digital twins to orient new team members, optimize seating assignments, communicate changes to the employee base, track resource usage, coordinate large-scale moves, and analyze the delta between what was planned and what actually exists, thus making a historically underutilized resource more accessible and manageable.
Adversarial Risk Analysis Using Knowledge Graphs
Session type: Full length
Speaker: Gal Engelberg, Research Associate Principal, Accenture
Today, enterprises in general and industrial manufacturers in particular are increasingly connecting to external networks. Unlike common risk assessment tools that prioritize risks based on their potential damage to the infrastructure layer alone, Accenture adds the business context to the equation. Using Neo4j, Gal from Accenture presents a knowledge-graph-driven approach to address the above challenges. This session will be focused on the usage of Neo4j Graph Data Science algorithms over knowledge graphs while triaging business and cybersecurity.
Cybersecurity Automation With OSCAL and Neo4j
Session type: Full Length
Speaker: Alexander Koderman, Senior Developer, SerNet
State-sponsored and state-tolerated cyber attacks continue to rise. Governments and regulators also continue to respond. Companies are facing an increasing number of compliance requirements and controls. The result is that assessment cycles are becoming faster and control satisfaction needs to be verifiable with high granularity down to single control statements. The U.S. National Institute of Standards and Technology (NIST) has developed OSCAL, a machine-readable language for cybersecurity control implementation and assessment. In this session, Alexander from SerNet will demonstrate "OSCL4NEO4J" – a set of open source scripts and REST API that can be used to import and work with OSCAL data in Neo4j to solve practical problems faced by cybersecurity practitioners every day. The open source project that they present has already been recognized by NIST.gov and is referenced from their official OSCAL repository.
Exploring the Patient Journey of a Chronic Disease by Using Graph Analysis
Session type: Full length
Speakers:
Danai Eleni Aristeridou, Data Scientist, Pfizer
Anastasia Karatzia, Data Scientist, Pfizer
Harnessing healthcare data and unraveling the steps to diagnosing a chronic disease can be a challenging task. Revealing the path to a chronic condition could potentially lead to the early diagnosis, support treatment adherence, and adverse events mitigation. Electronic health records and claims contain information about diagnoses, prescriptions, procedures, hospital admissions, and so on. Graph theory could capture relationships between the various data records, facilitate the identification of common paths between patients, and point out key comorbidities. In this session, data scientists from Pfizer will present a framework for the mapping of the patient journey by applying graph theory. They will present how this framework can be transformed into a tool to quickly provide insights and recommendations to the decision makers.
Application of Graph Analytics for Identification of Risk Signature Profiles in Healthcare Claims
Session type: Full length
Speakers:
Sal Aguiñaga, Master Data Scientist, Deloitte | AI Center of Excellence
Dr. Sanmitra Bhattacharya, AVP, Data Science, Deloitte | AI Center of Excellence
Each year billions of insurance claims are submitted by healthcare providers. The National Health Care Anti-Fraud Association conservatively estimates healthcare fraud at three percent of total health care costs, which in 2019 represented over a hundred billion dollars in fraud. The Centers for Medicare & Medicaid Services, and other regulators mandate fraud, waste, and abuse (FWA) surveillance by payers of healthcare claims. Screening providers based on their risk profiles across various dimensions of FWA is a key component of such surveillance. In this session, data science experts from Deloitte will share a project that identifies providers sharing common risk signatures with other providers – uncovering pairwise similarity using graph-theoretic algorithms and graph neural network (GNN) methods. This two-pronged solution works with Neo4j's graph engine at its core by applying Graph Data Science and serving quality graph datasets to external state-of-the-science GNN training workflows. Their analyses reveal the likelihood of hidden or unknown relationships between providers across various FWA dimensions.
Demystifying Environmental, Social, and Governance (ESG) Reporting With Graphs
Session type: Lightning talk
Speakers:
Harish Arora, Managing Director, EY
Maxim Ogienko, Senior Manager, Data and Analytics, EY
Organizations today need to identify ESG risks associated with their business practices and act upon them quickly to preserve their brand value and avoid any non-compliance penalties. Organizations spend substantial efforts on analysis of reporting standards and frameworks to make sure they're not violating any ESG compliance standards or voluntary ESG commitments. Many of these reporting standards share common data elements; closely inspecting relationships of such disclosures through a purpose-built ESG knowledge graph can assist human disclosure reviewers, reduce total manual review efforts, and significantly speed up the time taken to comply with the ever-evolving ESG reporting landscape. In this session, experts from Ernst & Young discuss the use of graphs for visualizing the ESG (Environmental, Social, and Governance) reporting landscape to address the above challenges.
XRP Ledger Blockchain ETL With Neo4j
Session type: Full length
Speaker: Thomas Silkjaer, Head of Analytics and Compliance, XRP Ledger Foundation
What started as a hobby project in 2018 to represent and analyze payments only, expanded in 2019 into a full history graph representation of the XRP Ledger blockchain that has been running for more than nine years with 2.2 billion transactions, generating more than 1.5 billion ledger objects. In 2022, the data model is updated to better scale with increased XRP Ledger use, reduce the storage footprint more than 50 percent by applying learning from the past years to remove redundant properties, move unused data to JSON strings that can be parsed with APOC as needed, and to reflect new possibilities with Neo4j 4.x. This talk also showcases how the database, that is kept in sync with the XRP Ledger +/- 10 seconds, is used in the fight against criminal finances by "following the money."
How Dell Used Neo4j Graph Database to Redesign Their Pricing-as-a-Service Platform
Session type: Full length
Speakers:
Andrew Nepogodin, Cloud Architect, Dell
Bhanu Naidu, Data Engineer, Dell
Dell Digital's traditional enterprise architecture couldn't handle data consolidation and pre-assembling needs, which impacted the performance of their Pricing-as-a-Service offering. It needed to manage exponential data growth, plus handle different data types within the pricing domain. Experts from Dell will walk you through how Neo4j graphs helped improve these challenges, plus the processing of their pricing data and approaches used to optimize licensing costs, as well as the migration process from their legacy system into Neo4j and an overview of the current production setup and data volume being served.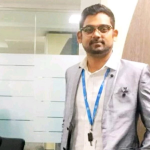 Bonus: Exploring the GraphConnect 2022 Audience as a Graph
Session type: Lightning talk
Speakers:
Alexander Erdl, Senior Director Marketing Manager, Neo4j
Michael Hunger, Senior Director, User Innovation , Neo4j
GraphConnect 2022 will be not only a place for data to connect but also for attendees to network. At registration every participant is sharing some details about themselves, and during this session, our very own Alex and Michael will showcase the graph of GraphConnect, where people are from, what favorite programming languages they use, and more. They'll also import the agenda of the conference into Neo4j and make it accessible in Neo4j Bloom. You'll see not only how easy it is to go from model to graph but also what you have in common with other audience members.

If this list got you excited already, wait till you see the remaining 120+ sessions and all the things you can do in Austin.
Connect with leading graph experts in person at the largest graph developer conference GraphConnect 2022 in Austin, Texas on June 6-8.
Register Now