Now we want to give you again the chance to show off your graph modeling and Cypher skills. So please don't hesitate to grab a domain or use-case that fits our criteria. Start modeling, creating data and queries right ahead.


This year we have fewer categories to make it a bit simpler for everyone.


And we have a big surprise for you. In the last weeks, Brian Underwood worked hard to finish and polish the
GraphGist portal
which is powered by Neo4j.
It's your best resource for finding the amazing graph data models of the Neo4j Community. You can find a representative of any domain or use-case and new ones are added daily.


Looking forward to your submissions,


Cheers,


Michael, Caretaker General, Neo4j Community


---
Without further ado, here is the Challenge Announcement:


It's Wintertime which can only mean one thing – it's GraphGist time!
Like last year we want to sweeten your long winter evenings with a Winter Challenge to come up with the most helpful and ingenious graph models and example queries.
This year we're going to focus on some of the uses cases that graph databases are best suited to handle:
The competition runs until end of February 22nd, We'll then judge the entries and announce the winners.
For each of the 6 categories there will a main prize of $500 (an Amazon gift-card).
To celebrate the new challenge, we launch our GraphGist Portal. Many thanks to
Kenny Bastani
,
May Lim
and
Brian Underwood
for working hard on creating this amazing resource of all the great GraphGists ever submitted.
To recap, you have until EOD Pacific on February 22nd to
send in your GraphGist
along with the category and other details so we can contact the winners. Tweet your graphgist page with the hashtag
#graphgist.
If you have any questions don't hesitate to send an email to michael at neo4j.org or tweet to
@neo4j.
Some winners of the last years challenges participate in this year's jury
Want to learn more about graph databases? Click below to get your free copy of O'Reilly's Graph Databases ebook and discover how to use graph technologies for your application today.
Download My Ebook
Explore: competition • graphgist
---
About the Author
Michael Hunger , Developer Relations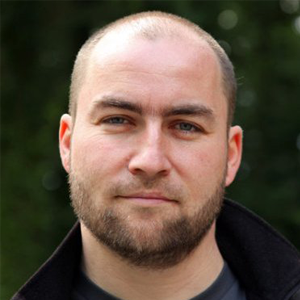 Michael Hunger has been passionate about software development for a very long time. For the last few years he has been working on the open source Neo4j graph database filling many roles.
As caretaker of the Neo4j community and ecosystem he especially loves to work with graph-related projects, users and contributors. As a developer, Michael enjoys many aspects of programming languages, learning new things every day, participating in exciting and ambitious open source projects and contributing and writing software related books and articles.
---