We're pleased to announce the addition of two phenomenal keynote speakers to
the already-awesome lineup
of presenters at GraphConnect 2018 in New York City. (
Psst: Register now if you haven't already, as space is limited!
).
Morning Keynote Speaker: Hilary Mason, Cloudera
In addition to Neo4j CEO & Co-Founder
Emil Eifrem
, the morning keynote session at GraphConnect will feature
Hilary Mason, GM of Machine Learning at Cloudera
and Founder & CEO of Fast Forward Labs (acquired by Cloudera).
Hilary Mason
is a pioneer in modern artificial intelligence and founded Fast Forward Labs in 2014 – an applied machine learning and artificial intelligence firm – prior to its acquisition by Cloudera in 2017. Formerly the Chief Data Scientist at Bitly, Hilary brings a wealth of real-world experience in AI to GraphConnect 2018.
Hilary will present
"The Present and Future of Artificial Intelligence and Machine Learning"
during her morning keynote session.
A pioneer in the field of modern AI,
Hilary
will share thoughts on where AI is today and where it's going. This session will separate the hype from the reality around AI, discussing where organizations are reaping the biggest benefits from AI and where they see the most future potential.
Hilary will also cover where
graph databases
add value to AI applications, and share her real-world experiences from graph-enabled AI projects.
Evening Keynote Speaker: Stephen O'Grady, RedMonk
After the breakout sessions are finished for the day, the closing keynote address at GraphConnect 2018 will be delivered by
Stephen O'Grady, Principal Analyst and Founder of Redmonk
, the world's leading developer-focused industry analyst firm.
Stephen's keynote session is titled:
"What Will You Build, and *Why*? The motivations, ethics, and career opportunities of modern application development."
Stephen O'Grady
will discuss the opportunities and considerations around modern software development that go beyond technology requirements, including many important personal and moral questions developers need to answer, such as:
How do I maximize my personal financial opportunity in application development?
Where do my personal and professional ethics fit as I choose jobs and projects?
How can I get as much career advancement and learning out of the projects I deliver?
Stephen
's session will explore how developers maximize their career growth and financial success while staying true to their personal and professional ethics. If you're developer or lead or work with developers, this session is not to be missed!
We'll See You at GraphConnect 2018!
With the addition of Hilary Mason and Stephen O'Grady, we're excited to give you two more
great reasons to attend GraphConnect 2018
in New York City this autumn. We can't wait to see you there!
Why wait?
Get your ticket to GraphConnect 2018, and we'll see you on September 20th!
Get My Ticket
Explore: ai • Application Development • artificial intelligence • Cloudera • Graph Databases • graph technology • graphconnect • machine learning • ML • software development
---
About the Author
Lance Walter , CMO, Neo4j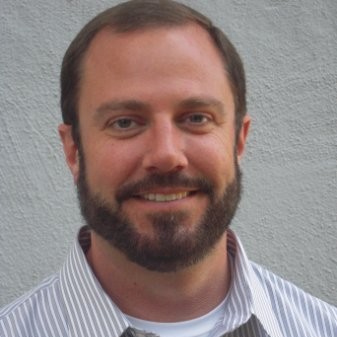 Lance Walter has more than two decades of enterprise product management and marketing experience.
Lance started his career in technical roles at Oracle supporting enterprise relational database deployments. Since then, Lance has worked at industry leaders like Siebel Systems and Business Objects, as well as successful startups including Onlink (acquired by Siebel Systems), Pentaho (acquired by Hitachi Data Systems), Aria Systems and Capriza. Lance's first experience with alternative database platforms was at Arbor Software, the pioneer of the multi-dimensional database / OLAP market.
---