In diesem Jahr wird Neo4j in gleich 6 Vorträgen und Workshops von 7 Neo4j-Kennern beim
JavaLand in Brühl
vertreten sein. Es gibt also viel Gelegenheit, die Vielseitigkeit von Graphdatenbanken an praktischen Beispielen kennenzulernen und dem anwesenden Experten all Eure Fragen zu stellen.
Montag
In einem
Workshop beim JavaLand4Kids
am Montag wird
Iryna Feuerstein
mit einer Gruppe von Jugendlichen in die Welt der Graphen eintauchen und eine auf Spring Data Neo4j basierende Applikation entwickeln. Ideen für den Anwendungsfall dürfen die Teilnehmer selbst mitbringen.
Dienstag
Am Dienstagmorgen, 13. März, 08:30 in
Quantum
zeigen
Dirk Mahler
und
Stephan Pirnbaum
, wie man dem Monolithen in "gewachsenen" Software-Systemen Schritt für Schritt zu Leibe rücken kann. In
"Wir schlachten einen Monolithen!"
stellen sie ein Vorgehen zum iterativen und systematischen Herauslösen von Microservices vor. jQAssistant und Neo4j werden dabei benutzt, um bestehende Softwarestrukturen zu analysieren sowie neu entstehende Architekturkonzepte dauerhaft abzusichern.
Iryna Feuerstein
ist eine
Newcomerin
beim JavaLand. Sie wird den Paragraphendschungel deutscher Gesetze in Häppchen aufteilen, in ein Graphmodell importieren und damit leichter zugänglich machen. In Form von verknüpften Entitäten verlieren Paragraphen ihren Schrecken. Ihr Vortrag
"Zwischen den Zeilen lesen – Datenanalyse mit Graphen"
ist am 13. März, 11:00 im
Lecture Tent
.
Am Dienstagabend wird
Gerrit Meier
ein BOF zu Neo4j & Graphdatenbanken organisieren, bei dem ihr all Eure Fragen loswerden könnt. Wir versuchen alle erwähnten Vortragenden bei
Meet-the-Lib
zu versammeln. Von Cypher und Spring Data Neo4j über Deployment und Clustering bis zu Modellierung, Graphalgorithmen, Datenanalyse mit Python und natürlich Visualisierung.
Mittwoch
Markus Harrer
hat schon in mehreren Blogposts und Vorträgen dargestellt, wie er Neo4j, jQAssistant, Pandas und Jupyter Notebooks erfolgreich für die Analyse von Softwaresystemen benutzt. Bei seinem JavaLand-Vortrag
"Mit Datenanalysen Probleme in der Entwicklung aufzeigen"
(Mittwoch, 14. März, 10:00 in Rotunde) stellt er neben den Analysewerkzeugen auch die dahinterliegende Motivation und Methodik vor.
Johannes Unterstein
spricht am Mittwoch, 14. März, 14:00 im Wintergarten über
"Container: check! Aber wohin mit Big Data oder Fast Data?!"
. Er zeigt wie Mesos' Infrastruktur genutzt werden kann, um große Container-Setups verlässlich zu orchestrieren und zu betreiben. Eines seiner Beispiel nutzt Neo4j. Johannes hat das Neo4j-Universe Package entwickelt, das es erlaubt Neo4j Cluster auf Mesos zu betreiben.
Donnerstag
Am Donnerstag könnt Ihr bei
Michael Hunger
's Ganztags-Workshop (ab 9:00, Konfuzius)
"Echtzeitempfehlungen selbstgemacht, einfach mit Neo4j"
lernen, wie man mit einer Graphdatenbank und wenig Aufwand Empfehlungen für Produkte, Personen und Themen ermitteln kann. Dabei werden sowohl die Ähnlichkeit der Items als auch Nutzerverhalten und Geoinformationen für das Scoring genutzt.
Wir freuen uns auf Euch! Nutzt die Gelegenheit Euch mit uns zum Thema Graphdatenbanken auszutauschen. Falls ihr ein Gespräch im kleinen Kreis führen wollt, schickt einfach eine E-Mail an
michael@neo4j.com
.
---
About the Author
Michael Hunger , Developer Relations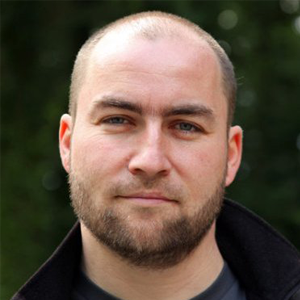 Michael Hunger has been passionate about software development for a very long time. For the last few years he has been working on the open source Neo4j graph database filling many roles.
As caretaker of the Neo4j community and ecosystem he especially loves to work with graph-related projects, users and contributors. As a developer, Michael enjoys many aspects of programming languages, learning new things every day, participating in exciting and ambitious open source projects and contributing and writing software related books and articles.
---