Peter Neubauer
Hi all,
The Neo4j team is very excited to announce some Neo4j Team members being present at this year's Öredev. Jim Webber is talking about REST in Practice and Emil Eifrem is introducing the new Spring Data & NoSQL components, with Neo4j being the first fully supported backend. Also, there is the Öredev Open event on November 11, where MongoDB and Neo4j will contribute to the NoSQL track. Come join and share – Malmö is always worth a visit in November 🙂
Cheers,
Your
Neo4j
team.
Want to learn more about graph databases? Click below to get your free copy of O'Reilly's Graph Databases ebook and discover how to use graph technologies for your application today.
Download My Ebook
---
---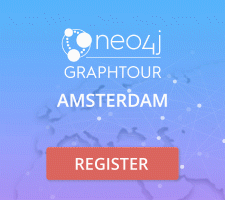 ---
---
Have a Graph Question?
Reach out and connect with the Neo4j staff.
Stack Overflow
Community Forums
Contact Us
---
Share your Graph Story?
Email us: content@neo4j.com