The Neo4j community has had a very busy October! Besides the
three
major
announcements
at GraphConnect San Francisco, community members have been abuzz about everything from real-time databases to competitive benchmarks.
Below are some of our top picks from our stellar (and growing!) community members.
If you would like to see
your
post featured in December's "From the Community" blog post, follow us on Twitter and use the #Neo4j hashtag for your chance to get picked.
Articles
Blogs
Videos
Join the fastest growing graph database community – click below to download your free copy of Learning Neo4j and master the world's leading graph database.
Explore: apache spark • community • competitive benchmark • graph query language • Neo4j Community • Network Analysis • PageRank • python • real-time database • twitter
---
About the Author
Kiana Kuns , Community Curator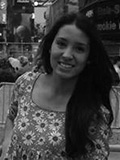 Kiana Kuns is a community curator for the Neo4j blog.
---