This spring,
Neo4j
is coming to a city near you to deliver a full day of sessions on how
graph database
technology is revolutionising the modern enterprise.
The GraphTour Basics
This one-day local event will turn you into a graph expert — no matter your technical background or familiarity with graph technology, featuring speakers from the Neo4j team as well as local customers and other members of the Neo4j community. And the best part: it's free to register.
At each GraphTour stop you'll hear first-hand about the advantages of Neo4j's
native
Graph Platform, which includes not only the Neo4j graph database, but also graph analytics and data integration.
GraphTour Presenters
Speaking at every stop of the GraphTour will be Neo4j
Chief Scientist Jim Webber
diving deep into why
native
graph technology matters now more than ever.
Other special guest speakers appearing on the tour include Neo4j CEO & Co-Founder
Emil Eifrem
, as well as
Philip Rathle
,
Michael Hunger
,
Mark Needham
,
Andreas Kollegger
,
Kurt Freytag
,
Alastair Green
,
Jesús Barrasa
,
Benoît Simard
and
Kees Vegter
.
But you won't just be taking
our
word for it: At each stop on the GraphTour, local enterprise customers will be showcasing how Neo4j improves their operations, ensures legal compliance, increases revenue, catches fraudsters and contributes to bottom-line growth. Check back frequently for the schedule on
Neo4j.com/GraphTour
to see which Neo4j customers will be presenting in your city. (We'll update it whenever new customers are added.)
Sessions in all locations will be presented in English with the possible exception of local customers. Advice at our GraphClinics may also be in the local language.
GraphClinics & Neo4j Solutions
At every stop on the GraphTour, Neo4j engineers, consultants and experts will be on hand for (free!) one-on-one help with your project. Ask them for advice on graph data modelling, Cypher queries and other troubleshooting questions you might have – they're happy to help.
Also featured at the GraphTour will be our Solutions team, available to advise you on how to build your end-to-end enterprise solutions for anything from fraud detection to real-time recommendations. If you're looking to leverage connected data at your enterprise, this is the team to talk to!
The GraphTour Itinerary (So Far)
For an always up-to-date schedule of GraphTour stops and locations, visit
Neo4j.com/GraphTour
. Here's all of the current cities on the itinerary so far (U.S. cities to be announced soon):
Tel Aviv: Tuesday, 13 February 2018
Madrid: Thursday, 15 February 2018
Berlin: Tuesday, 27 February 2018
London: Thursday, 1 March 2018
Paris: Tuesday, 6 March 2018
Stockholm: Thursday, 8 March 2018
Amsterdam: Wednesday, 21 March 2018
Milan: Wednesday, 11 April 2018
United States: Locations and dates to be announced soon
Special Thanks to Our GraphTour Sponsors
Our partners and sponsors with local expertise will join us at relevant stages of the GraphTour. We are proud to announce that
PRODYNA AG
will be joining us in Berlin, London and Amsterdam, while
Graph Everywhere
will support us in Madrid.
Check back here as more partners are announced.
See You on the Neo4j GraphTour!
There's a relationship-rich community waiting for you on the Neo4j GraphTour, and we hope you'll join us in a city near you, no matter which side of the Atlantic you're on (U.S. dates still TBD). There won't be a GraphConnect Europe in 2018, so don't miss your chance to see Neo4j on the road this spring!
Space is limited at all stops along the Neo4j GraphTour – click below to register for a GraphTour event in a city near you and get your FREE ticket today.
Get My Free Ticket
Keywords: Connected Data • cypher • data integration • Graph Analytics • graph database • graph technology • graphconnect • GraphTour • neo4j • Neo4j Community
---
About the Author
Claudia Remlinger , EMEA Director, Neo4j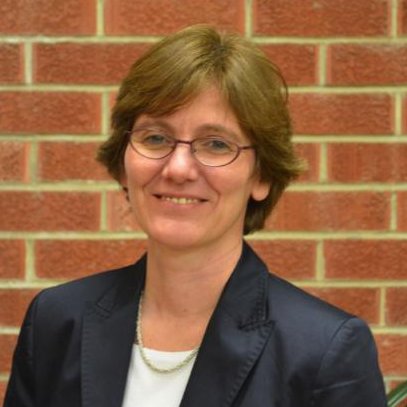 Claudia Remlinger leads EMEA Marketing for Neo4j, Inc. She looks back on 15 years of IT Marketing across EMEA, working with and for vendors such as RightNow Technologies, Cisco Systems, IBM, Acronis and Logitech. She followed Neo4j's call to join them, having been infected with the enthusiasm and dedication for graphs that is characteristic for all Neo4j staff . Claudia spent 11 years living and working in the UK. She considers herself a true global citizen and loves the cultural exchanges that her job brings with it.
---