Welcome to this week in Neo4j where we round up what's been happening in the world of graph databases in the last 7 days.
Featured Community Member: Luanne Misquitta
Luanne is one of the earliest Neo4j community members and has been using Neo4j since 2009 when it was still on version 0.8 and the Cypher query language was nowhere to be seen!
Luanne Misquitta – this week's featured community member
I owe everything I've learned to Peter Neubauer and Michael Hunger. They encouraged me from the very beginning, and it inspired me to be more involved and give back.
— Luanne Misquitta on what she likes best about the Neo4j community
Most recently Luanne presented on human capital management at GraphConnect Europe 2017 last Thursday. The video from that talk will be on our YouTube channel soon, but in the meantime you can also watch the GraphConnect San Francisco 2016 version.
GraphConnect: The Hackathon
Around 45-50 graphistas spent the evening combining and analysing datasets such as fake news, foreign ownership, and Panama papers, while competing for a limited edition hackathon t-shirt.
Thanks to everyone who participated and a special thankyou to our judges – Tom Wills, David Blood, Gail Dawes, Miguel Fiandor Gutiérrez, Sarah Blaskey, and Manuel Villa.
GraphConnect: The Conference
Mastadon, Microservices, Node.js OGM
A blast from the past: Graph Modeling
It's well worth a read as it contains timeless advice on the typical data modeling process as well as best practices for modeling graph data from two of the most experienced practitioners.
Next Week
If you're attending don't forget to come and say hi!
Explore: graph modeling • graphconnect • GraphQL • microservices • OSCON • spring data neo4j • twin4j
---
About the Author
Mark Needham , Developer Relations Engineer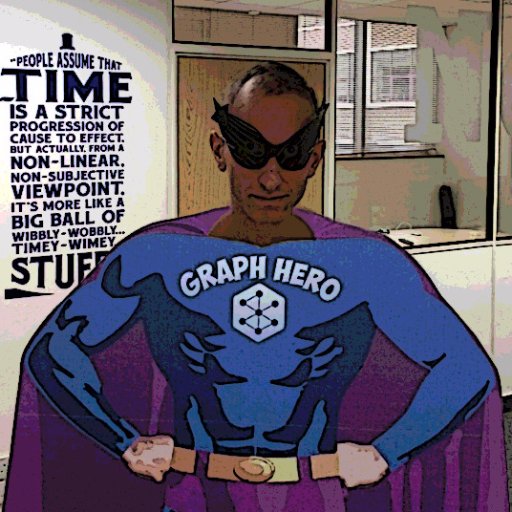 Mark Needham is a graph advocate and developer relations engineer at Neo4j.
As a developer relations engineer, Mark helps users embrace graph data and Neo4j, building sophisticated solutions to challenging data problems. Mark previously worked in engineering on the clustering team, helping to build the Causal Clustering feature released in Neo4j 3.1. Mark writes about his experiences of being a graphista on a popular blog at markhneedham.com. He tweets at @markhneedham.
---