Welcome to this week in Neo4j where we round up what's been happening in the world of graph databases in the last 7 days.
Featured Community Member: Felienne Hermans
This week's featured community member is Felienne Hermans, Assistant Professor at Delft University of Technology.
Felienne Hermans – This Week's Featured Community Member
And this week Felienne achieved tenure!
On behalf of the Neo4j community, congratulations Felienne and thanks for all your work!
Graph of Thrones, Salesforce, Fraud Analysis
Online Meetup: Analysing the football transfer window
We showed how to import CSV data, clean it up, make implicit relationships explicit, and find some unexpected insights using the Cypher query language.
Work Order Management, Kotlin Procedures, Graphing Causal Events
Next Week
What's happening next week in the world of graph databases?
Tweet of the Week
Don't forget to RT if you liked it too.
That's all for this week. Have a great weekend!
Explore: cypher • Football • graph algorithms • kotlin • salesforce • spreadsheets • streamsets • twin4j • variable length paths
---
About the Author
Mark Needham , Developer Relations Engineer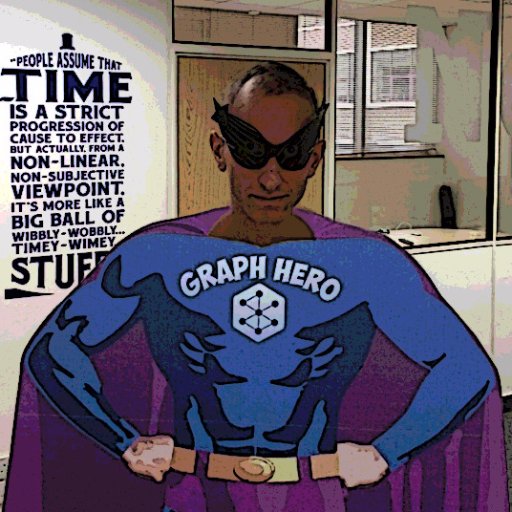 Mark Needham is a graph advocate and developer relations engineer at Neo4j.
As a developer relations engineer, Mark helps users embrace graph data and Neo4j, building sophisticated solutions to challenging data problems. Mark previously worked in engineering on the clustering team, helping to build the Causal Clustering feature released in Neo4j 3.1. Mark writes about his experiences of being a graphista on a popular blog at markhneedham.com. He tweets at @markhneedham.
---