Welcome to this week in Neo4j where we round up what's been happening in the world of graph databases in the last 7 days.
Featured Community Member: Mike Morley
This week's featured community member is Mike Morley, President at Menome Technologies Inc, a Calgary based organisation whose mission is to help organisations fully realize the value of their data.
Mike Morley – This Week's Featured Community Member
Mike has been part of the Neo4j community for the last couple of years and founded Menome Technologies, a company that has Neo4j at the core of its business.
In this week's online meetup Mike, Mark Barley, and Konrad Aust showed us the tools they've been building to help enterprises break down data silos and capture critical knowledge.
On behalf of the Neo4j community thanks for all your work Mike!
ICIJ release Paradise Papers version of Neo4j Database
Neo4j Desktop for ICIJ
Graph Powered Search with Elastic and Neo4j
Graph-Powered Search: Neo4j & Elasticsearch
It includes code and examples for using Elasticsearch to enable full-text search and Neo4j to power graph-aided search.
Fraudsters, Terrorists, Knowledge Graphs, Jim Webber Interview
Cyber threat intelligence
STIX – Sharing threat intelligence just got a lot easier
Structured Threat Information Expression (STIX) is a language and serialization format used to exchange cyber threat intelligence.
StixToNeoDB loads STIX objects and relations from JSON and zip files into Neo4j.
Tweet of the Week
Thanks! Yes, we really like Neo4j! Great work on the product 🙂 We've created our graph-based recommendation system and have had some good results so far.

— Charlene Tay (@charrtay) December 5, 2017
Don't forget to RT if you liked it too.
That's all for this week. Have a great weekend!
Explore: cyber threat intelligence • data silos • Elastic • graph powered search • Jupyter • Knowledge Graph • paradise papers • twin4j
---
About the Author
Mark Needham , Developer Relations Engineer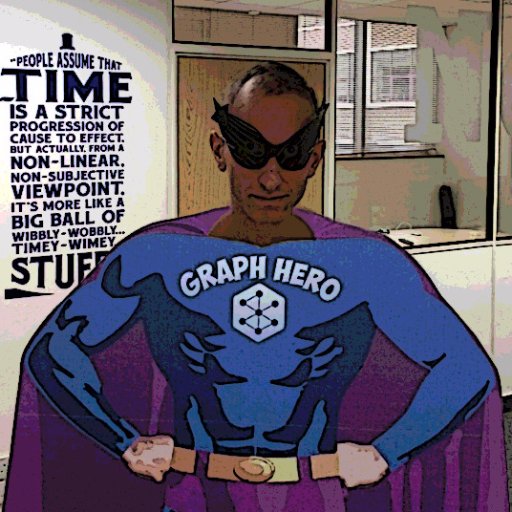 Mark Needham is a graph advocate and developer relations engineer at Neo4j.
As a developer relations engineer, Mark helps users embrace graph data and Neo4j, building sophisticated solutions to challenging data problems. Mark previously worked in engineering on the clustering team, helping to build the Causal Clustering feature released in Neo4j 3.1. Mark writes about his experiences of being a graphista on a popular blog at markhneedham.com. He tweets at @markhneedham.
---