Wie versprochen hier der Blog Post zu unserem Webinar mit Joachim und Christian von
synyx
.
Für all die von Ihnen, die nicht teilnehmen konnten, gibt es die Aufzeichnung und die Präsentation.
Wenn es an der Zeit ist eine Datenbank für Ihr Projekt auszuwählen, gibt es inzwischen eine verwirrende Anzahl von Auswahlmöglichkeiten. Woher wissen Sie, wann Ihr Projekt gut für eine relationale Datenbank ist, oder ob einer der vielen NoSQL-Optionen eine bessere Wahl darstellt?
In diesem Webinar betrachten wir wann eine Graphdatenbank
Neo4j
zum Einsatz kommen sollte und wo die Vorzüge darin liegen. Dies wird anhand von Kundenbeispielen mit konkreten Einsatzszenarien aus der Logistik erläutert.
Joachim Arrasz, synyx
Joachim Arrasz ist als Software- und Systemarchitekt in Karlsruhe bei der synyx GmbH & Co. KG als Leiter der CodeClinic tätig. Darüber hinaus twittert (
@arrasz
) und bloggt er gerne (
http://blog.synyx.de/
).
Christian Mennerich, synyx
Christian Mennerich hat an der Christian-Albrechts-Universität zu Kiel Informatik studiert, ein Studienschwerpunkt lag auf der Theorie und Implementation (relationaler) Datenbanksysteme. Seit März 2013 ist er als Entwickler bei der synyx GmbH & Co. KG tätig, wo er sich unter anderem mit NoSQL-Datenbanken, insbesondere Graphdatenbanken, beschäftigt.
Über Synyx
synyx hat sich zum Ziel gesetzt Software und die Softwareentwicklung im Allgemeinen zu verbessern. Wir wollen bestehende Lösungen optimieren und neue Software qualitativ hochwertig entwickeln.
Wir helfen Branchen unabhängig Unternehmen ihre geschäftskritischen Applikationen, welche nicht mehr ihren Anforderungen entsprechen, wieder fit zu machen und auf zukünftige Anforderungen auszurichten. Mit unserer Code Clinic begleiten wir Entwicklungsteams umfassend als Berater und unterstützen zusätzlich bei Bedarf mit eigener Entwicklungsleistung.
Explore: architektur • architekturanalyse • graphdatenbank • kunden • logistik • neo4j • relationale Datenbank • routing • synyx
---
About the Author
Michael Hunger , Developer Relations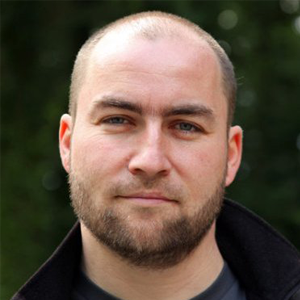 Michael Hunger has been passionate about software development for a very long time. For the last few years he has been working on the open source Neo4j graph database filling many roles.
As caretaker of the Neo4j community and ecosystem he especially loves to work with graph-related projects, users and contributors. As a developer, Michael enjoys many aspects of programming languages, learning new things every day, participating in exciting and ambitious open source projects and contributing and writing software related books and articles.
---