The Neo4j Ninjas Program
The Neo4j Ninjas program recognizes community experts who are shaping the future of graph databases. Neo4j Ninjas are technical experts and graph enthusiasts who are committed to sharing their knowledge and love for graph databases with their communities and our larger, global network.
They are active community members, writing blogs, presenting at top conferences and community meetups, leading GitHub projects, giving interviews in podcasts and livestreams, and helping their peers with practical solutions on forums. Read about their work in the developer newsletter: This Week in Neo4j
Being a Neo4j Ninja Comes With Benefits and Perks
Exclusive monthly calls with experts from Neo4j Engineering team
Provide feedback directly to Neo4j teams
Invitation to Ninja gatherings
Featured on the community website
Travel reimbursement for Ninjas who speak about Neo4j at technical conferences
Networking opportunities with other graph experts
Become a Ninja
Anyone can apply to become a Ninja! Your submission should mention your contributions in the past year and a contribution plan for the coming year. Submit your application
Eligibility criteria
Solid expertise in Graph, including any additional experience in application development, data science, data-related subjects, Cloud and more.
Contributions to the Neo4j community: speaking at events, publishing content, mentoring peers and more.
Passion for helping others with empathy, humility and clear communication.
A plan for regular contributions throughout the year. The contributions can be blogs, presentations, leading an open source project, answering questions and more
Meet the Neo4j Ninjas
Maxime Guery
France
Elena Kohlwey
Cologne, Germany
Arthur Namias de Crasto
Curaçao
Michael McKenzie
Virginia, United States
Estelle Scifo
France
Eric Solender
Pittsburg, United States
Ghlen Nagels
Belgium
Gabriel Tardif
Canada
Robert Piombino
Minnesota, United States
Michael Black
Salt Lake City, United States
Niklas Saers
Denmark
Luis Eduardo Almazan
Mexico
Gal Engelberg
Israel
Grant Beasley
United Kingdom
Ashleigh Faith
Boston, United States
Sixing Huang
China
Philipp Brunenberg
Bavaria, Germany
David Hughes
Seattle, United States
Siraj Munir
Marches, Italy
Gary Lilienfield
Virginia, United States
Sebastian Daschner
Munich, Germany
Astrid Mochtarram
Berlin, Germany
Jan Žák
Prague, Czech Republic
Mehul Gupta
Hyderabad, India
Konrad Kaliciński
Wroclaw, Poland
Alejandro Puerto
Mérida, Mexico
Sean Robinson
Chicago, United States
Tawanda Ewing
South Africa
Justin Napolitano
Houston, United States
Djordje Benn Maksimovic
Berlin, Germany
Fatjan Lala
Basel, Switzerland
Ido Faran
Israel
Nikita Wootten
Baltimore, United States
Ron van Weverwijk
Utrecht, Netherlands
Mark Heckler
Illinois, United States
Olga Kogan
Israel
Donovan Bergin
Arkansas, United States
Filippo Minutella
Venice, Italy
Koji Annoura
Japan
Trinette Brownhill
Houston, United States
Zihao Zhang
China
Mananai Saengsuwan
Thailand
Frank Zhao
China
Jamie Gaskins
Baltimore, United States
Drabo Constantin
Ouagadougou, Burkina Faso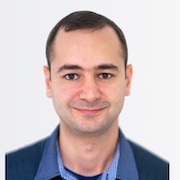 Sefik Ilkin Serengil
London, United Kingdom
Cüneyt Tyler
Istambul, Turkey
Roei Levi
Israel
John Dag Addy
Accra, Republic of Ghana
John Maiden
New Jersey, United States
Antonio Origlia
Naples, Italy
Vlad Batushkov
Thailand
Tomaz Bratanic
Slovenia
Alexandre Podar
São Paulo, Brazil
Dairon Perez
Cuba
Neylson Crepalde
São Paulo, Brazil
Sergio Haro
Mexico
Agung Raka Wibawa
Indonesia
Charchit Kapoor
India
Yogesh Kulkarni
India
Thomas Larsen
North Carolina, United States
Irsyad Adam
Los Angeles, United States
Joel_Duerksen
Orlando, Florida
Gabriel Matei Toma
Belgium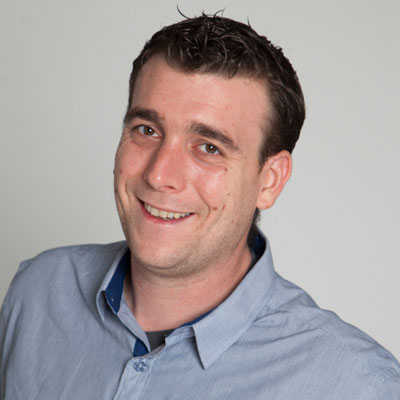 Christophe Willemsen
Lecce, Italy
Luanne Misquitta
Lisbon, Portugal
Bhavesh Bhatt
Mumbai, India
Tom Nijhof
Netherlands
Jose Bacoy
Virginia, US
Adrien Sales
Nouméa, New Caledonia
Soren-Klein
Dresden, Germany
Piotr Blaszczyk
Wrocław, Pologne
Vincent Rupp
Boston, US
Benjamin Chu
Singapore
Chintan Desai
Maharashtra, India
Isaac Ruiz Guerra
Mexico City, Mexico
Ponciano Barrios
Monterey, Mexico
Will Charles
Oxford, UK
Zach Probst
San Diego, US
Véronique Gendner
Paris, France
Adityendra Kumar Singh
Gurugram, India
Henock Tshibanda
Democratic Republic of Congo
Sanjay Singh
Jhansi, India
Become a Neo4j Ninja
Do you enjoy sharing your knowledge of graphs, and providing solutions to make your peers succeed? Join this network of experts!