You already have
all the reasons you should attend GraphConnect New York
, and now you know who the
must-see presenters will be
, but now it's time for the best reason to attend: The bottom-to-top agenda of all the keynotes, presentations and lightning talks you can attend at the United States graph technology event of the year.
See the full agenda right here on GraphConnect.com
or check out the highlights below:
Keynotes & Big Announcements
Starting off the day will be
Neo4j's
own CEO,
Emil Eifrem
, who will be taking us through the world of graphs past, present and – most importantly – future. As always, Emil reserves the biggest company and product announcements of the year for his GraphConnect keynote, so you won't want to miss this big kickoff to an action-packed day.
Of this year's announcement, Emil said, "The stuff we're announcing now is absolutely mind-blowing. It's 10 times more exciting to me than anything we've announced before — and I can't wait to be there and talk about it."
Closing us out for the day will be
Jim Webber
, Chief Scientist at Neo4j. His closing keynote address will dive into more technical and scientific facets of graph technology, including what's currently powering the Neo4j product – and what's in the pipeline for making Neo4j even more powerful. If you're curious about the future of the graph sector, this will be a talk you don't want to miss!
Five Main Learning Tracks
Throughout the Day: GraphClinics and Fikas
All day, whenever you're between presentations or lightning talks, the GraphClinics will be open for free consulting and troubleshooting of your Neo4j deployment. The GraphClinics are staffed by Neo4j engineers and consultants, so you'll be receiving absolutely top-notch advice and tips – all free of charge.
And don't forget that during the day's many
fikas
, you'll have an opportunity to rub elbows with Neo4j executives and the entire Neo4j engineering team. Nothing beats a face-to-face meeting over coffee! (except perhaps tea…)
Wrap Up the Day with the disConnect Party
After a full day of graph talks, you'll probably be ready to disconnect your brain and start building relationships with your fellow engineers and business execs.
The post-conference disConnect party lets you mingle with your new connections over a few drinks — all while making plans on how you'll change the world with the power of graph database technology.
With such a jam-packed agenda and star-studded speaker lineup, you simply can't afford to miss GraphConnect New York. Click below to get your ticket, and we'll see you on October 24th!
Register for GraphConnect
Keywords: artificial intelligence • cypher • elasticsearch • graph technology • graphconnect • Infosec • Knowledge Graph • microservices • nlp • opencypher
---
About the Author
Greta Workman, Marketing Manager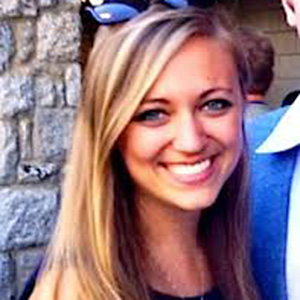 Greta Workman has about four years of marketing and external affairs experience through internships at CBS, Pfizer, and Columbia Business School, with some non-profit work scattered in there as well. She recently graduated from Barnard College of Columbia University in NYC with a degree in Political Economics
---