There are a lot of
great reasons to attendGraphConnect New York
, but one of the best reasons is that every year we feature an entirely new lineup of the world's best
graph database
technology experts.
This year's GraphConnect is no exception! While we have countless speakers in our five different learning tracks, there are certainly a few that are top of mind when it comes to "must-see" status.
Here are the nine must-see presenters at GraphConnect New York (in no particular order):
Sacha Faust, Microsoft
Sacha Faust
is a Principal Technical Lead under the Cloud + Enterprise (C+E) Red Team.
When he is not breaking things, he focuses on teaching machines how to do end-to-end breaches and evangelize the Assume Breach mindset. He is a self-taught information security enthusiast that started his professional career in 1998 and joined
Microsoft
in 2007 and has worked on BPOS, Office365, MSODS, Azure and C+E.
At this year's GraphConnect, Sacha will be presenting on
Attack and Defense with Graphs at Microsoft
.
Ajinkya Kale & Anuj Vatsa, eBay
Ajinkya Kale
, Senior Applied Researcher, AI at
eBay, inc.
, is the founding member of the artificial intelligence (AI) team for eBay's
New Product Development initiative
focusing on next-generation personal shopping assistants. He leads the research efforts across
Knowledge Graphs
and Query Understanding and is passionate about conversational commerce.
Anuj Vatsa
works in the New Product Development initiative and leads the effort to build the question-answering service with a powerful ecommerce and world knowledge graph that helps the
eBay Shopbot
.
At GraphConnect, they'll be presenting on
Graph-Powered Conversational Commerce at eBay
.
Laura Drummer, Novetta
Laura Drummer
is the Director of Software & Engineering at
Novetta's Cyber Operations Division
.
She has over 14 years of experience in intelligence analysis, data analytics and software development. She holds a MS in Information Systems and a BA in Mandarin Chinese. Laura lives in Maryland with her husband and two adorable dogs, and is expecting her first baby in November of this year.
She'll be presenting on
Natural Language Processing and Topic Modeling for Social Network Analysis
at this year's GraphConnect.
Mark Hashimoto & Jessica Lowing, Comcast
Mark Hashimoto
is the Director of Engineering of the
Internet of Things at Comcast
, where he leads a team of software engineers and specializes in home technologies, home automation, consumer-facing web properties, monetizing web traffic, and optimizing user experiences to maximize business metrics.
Jessica Lowing
is a Senior Manager of Product & Engineering at Comcast, where she focuses on platform data systems. She has a Masters in Computer Science from MIT and currently manages the Xfinity Profile Graph, a user personalization and context platform for Xfinity applications.
Together, they'll present on
xfinity xFi and User Personalization
.
John Lavin, Vanguard
John Lavin
is a 17-year veteran of
The Vanguard Group
and currently an Enterprise Architect responsible for the management and migration of existing business software to microservices and the cloud. John is based out of the Philadelphia area and received his Bachelor's Degree in Computer Science from Ursinus College.
He'll be presenting on
Microservice and Module Management with Neo4j
at this year's GraphConnect.
Geoffrey Horrell, Thomson Reuters
Geoff Horrell
is Director of
Product Incubation at Thomson Reuters
.
His current focus is helping asset managers with digital transformation using the Thomson Reuters Knowledge Graph,
Data Fusion
and Intelligent Tagging NLP capabilities. Geoff has a long track record of launching innovative content products at Thomson Reuters over the last 15 years, including Value Chain,
TRBC
, Events Platform, Estimates Delta and Knowledge Direct. He is based in London and has a Masters in Economics from Edinburgh University.
At GraphConnect, he'll be presenting
Intelligent Recommendation Engine for Financial Analysts
.
Jessica Dembe, Blackstone Federal
Jessica Dembe
is a front-end developer at
Blackstone Federal
who specializes in creating customer-focused applications. Jessica's technical focus is on JavaScript frameworks and UX/UI best practices. For EAIR, she supports the project's front-end development to ensure the best user experience possible.
She'll be presenting on
Neo4j and Information Sharing for Enterprise Architects
at this year's GraphConnect.
Irene Iriarte-Carretero, Gousto
Irene Iriarte-Carretero
is a London-based data scientist working for
Gousto
, a recipe kit delivery company.
Originally from Spain, Irene did her undergraduate studies in Chemistry at Imperial College London and then went on to do a Computational Chemistry PhD studying nanoscale heat transport in ice. This highlighted her love for technical problem solving, which led her to pursue a career in data once out of university.
At GraphConnect, she'll be presenting on
Mapping Ontologies in Graphs for Personalization at Gousto
.
Chuck Calio, IBM
Chuck Calio
is a Distinguished IBM IT Specialist and the
IBM Power Systems
Offering Manager for
Modern Data Platforms
and
Cognitive Solutions
. Chuck has 36 years of experience designing and delivering IT solutions for IBM. Chuck is based out of the New York area and has a Masters Degree in Computer Engineering from Syracuse University.
He'll be presenting on
A Recursive Case Study — Using Neo4j to Design High Performance Processors for Neo4j
.
As you can see, GraphConnect New York is going to be packed with the best Neo4j expertise at some of the most distinguished companies and brands from around the globe.
Curious to know who else is presenting at GraphConnect New York this year? Check out our
Speakers page
for more info.
Keywords: artificial intelligence • Comcast • eBay • graphconnect • ibm power systems • Internet of Things • Knowledge Graph • Microsoft • Thomson Reuters • Vanguard
---
About the Author
Greta Workman,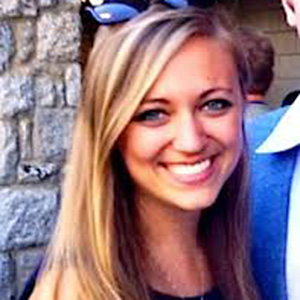 Greta Workman has about four years of marketing and external affairs experience through internships at CBS, Pfizer, and Columbia Business School, with some non-profit work scattered in there as well. She recently graduated from Barnard College of Columbia University in NYC with a degree in Political Economics
---