By Greta Workman, Marketing Manager | July 22, 2014

Dr. Jim Webber knows how to capture an audience's attention.
With a combination of memes, anecdotes and language unfit for a royal audience, Jim has enraptured audiences around the world with his presentations on Neo4j and graph databases.


In this video from his keynote at GraphConnect 2013 San Francisco, Jim does exactly that while referencing important cultural icons like Doctor Who and South Park.


At a recent talk Jim delivered in Israel, an audience member (@yaakov) counted 19 curses in under 50 minutes, which he then turned into a
GraphGist
.
Final count: 19 curses from @jimwebber in 50 min talk on @neo4j with impressive finale. Now trying to represent this in a graph. — Yaakov Ellis (@Yaakov) July 1, 2014


Inspired by this, Rik Van Bruggen created the Swearing GraphGist, mapping Jim's use of certain curse words, how frequently Jim uses them, and what they mean (Warning: Strong language may not be appropriate for all).
Jim will be speaking at GraphConnect SF 2014, and while we cannot promise a G-rated talk, we can certainly promise an entertaining presentation. Other talks include speakers from ConocoPhillips, eBay, Polyvore, Elementum, CrunchBase and more.
GraphConnect is the only conference that focuses on the rapidly growing world of graph databases and applications, and features Neo4j, the world's leading graph database. It will be held October 22, 2014 at the SF Jazz Center with Neo4j training courses on October 21, 2014. More information including registration is available at graphconnect.com.
Want to learn more about graph databases? Click below to get your free copy of O'Reilly's Graph Databases ebook and discover how to use graph technologies for your application today.
Download My Ebook
Keywords: Graph Databases • graphconnect • graphdb • Jim Webber • neo4j
---
About the Author
Greta Workman, Marketing Manager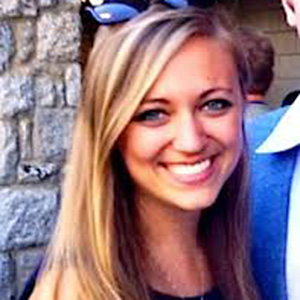 Greta Workman has about four years of marketing and external affairs experience through internships at CBS, Pfizer, and Columbia Business School, with some non-profit work scattered in there as well. She recently graduated from Barnard College of Columbia University in NYC with a degree in Political Economics
---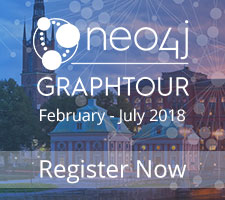 ---
From the CEO
---
Have a Graph Question?
Reach out and connect with the Neo4j staff.
Stackoverflow
Slack
Contact Us
---
Share your Graph Story?
Email us: content@neotechnology.com
---
Popular Graph Topics