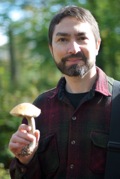 The first time is a promise. The second, a confirmation. But it's not until the third time you follow through on cleaning your room that you can claim it as a habit.
We're feeling good about having a milestone release habit. Regular releases keep us mindful of always working towards delivering something useful. Milestone 3 has been quality-assured to minor API changes, bug fixes and some repackaging.
Get it from the download site. And read about the changes here.
Oh, and a reminder for anyone in the glorious Øresund region: look for Neo4j team members at Øredev next week.
Cheers,
Andreas
Want to learn more about graph databases? Click below to get your free copy of O'Reilly's Graph Databases ebook and discover how to use graph technologies for your application today.
Download My Ebook