Originally posted on DatingAdvice.com, Written by Hayley Matthews. 
Neo4j to Share Expert Insights at iDate 2014
Neo4j is a graph database that supports a large number of the world's most well-known
dating sites
and apps, such as Meetic, DOWN and SNAP Interactive Inc., so it only makes sense for them to play a big role at iDate 2014, which will be held in Cologne, Germany, from Sept. 8-9. Neo Technology Area Director CEMEA, Holger Temme, said the product helps dating sites add functionality and enable efficient query speed and flexibility. Graphs are illustrated by individual circles that can consist of objects, people or abstract concepts and are connected by lines, which show the relationships. "Imagine family trees, mind maps, the underground transport system of a city – or the network of connections people have between each other – and you have a good idea of what Neo4j looks like," he said. With their session, "Dating Website Empowerment via Graph Databases," Neo4j truly is the future of the dating industry.
Neo4j's role at iDate
Temme, who is responsible for business development in Germany, Austria and Switzerland, among others, said Stefan Armbruster, senior consultant at Neo Technology, will present the five graphs of love in his session at iDate. Armbruster also will discuss how dating companies are now using graph databases to create algorithms to help people detect fraud, make more connections and find love.
"Companies within the dating industry rely on very sophisticated technology as they sift through vast customer bases to create the most compatible couples," Temme said. "Specially, they rely on data to build the most nuanced portraits of their members that they can so they can find the best matches," he added. "This is a business-critical activity for dating sites – the more successful the matching, the better revenues will be." Dating sites and apps around the world have started using graph databases to gain a competitive edge, and since providing a great product and creating more matches is the top priority of attendees at iDate, Neo4j is a must-use product. "Graph databases are optimized for querying connections between people, things, interests or really anything that can be connected," Temme said. "If someone has a connection to another person, through a shared friend or a shared interest, they are much more likely to interact."
Contributing to the dating industry
Temme said the volume of new net data being created every year is growing exponentially and is a trend that will only continue for the foreseeable future. "The higher the volumes of data get, the more complex data becomes, and the more challenging it gets to generate insights and values from that data," he said. That's where Neo4j comes in handy.
Here's an example:
SNAP, a leading app developer for social networking sites, uses Neo4j to enhance dating recommendations through the use of friends-of-friends connections. Neo4j gives SNAP a scalable database engine that supports expansion of the business and its apps, making it a beneficial partner to other online dating services like Match. "SNAP's AYI [AreYouInterested.com] service now delivers fast response times across one of the world's largest social graphs, with over a billion people, handling 'friends-of-friends' dating recommendations with consistent, real-time performance," Temme said. "Using Neo4j to handle SNAP's social network also provided significant reductions in development time and overall cost, compared to MySQL."
Explore: dating • iDate • online dating • recommendation • social
---
About the Author
Greta Workman , Neo4j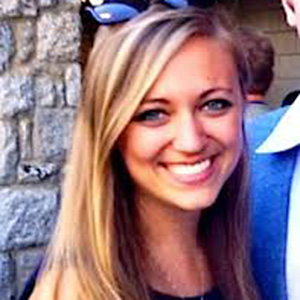 Greta Workman has been a part of the Neo4j team for over four years. She's enjoyed watching the graph community grow through events like GraphConnect which has more than doubled during her time at Neo4j. She currently oversees field marketing for the eastern half of the U.S. In her spare time, she enjoys solving the daily New York Times crossword puzzle and watching University of Kentucky basketball.
---