Featured Post
By Karin Wolok, Neo4j Program Manager, Community Development & Enablement
March 19, 2019|

Reading time:

11

minutes
On Monday, April 15, thousands of graph enthusiasts around the world will come together to celebrate Leonhard Euler's birthday – the inventor of graph theory. With over 40 events across 5 continents – in places like São Paulo, London, San Francisco, Bengaluru, Canberra, Austin, Tokyo and more – you're likely to find a celebration near you. Browse all events on...
Read more →
By Laura Drummer, Director of Software & Engineering, Novetta Solutions
March 13, 2019|

Reading time:

11

minutes
Editor's Note: This presentation was given by Laura Drummer at GraphConnect New York in November 2017. Presentation Summary Traditional social network analysis is performed on a series of nodes and edges, generally gleaned from metadata about interactions between several actors – without actually mining the content of those interactions. By pairing this metadata with data and... Read more →
Explore: communications data • cyber analytics • document term matrix • graphconnect • NMF • Novetta • social network analysis • social network map • SocialBee • topic modeling
---
By William Lyon, Developer Relations Engineer
March 12, 2019|

Reading time:

4

minutes
Neo4j is excited to share that we have joined the GraphQL Foundation as one of the founding members to support the evolution of GraphQL as it continues to become a standard for building APIs. You can learn more about the GraphQL Foundation here. GraphQL.org If you're not familiar with GraphQL, it's a modern way of building APIs – think of it as an alternative to REST. GraphQL... Read more →
Explore: API • application data • cypher • fullstack applications • GRANDstack • graph database • GraphQL • GraphQL Foundation • javascript • neo4j • rest
---
By Karin Wolok, Neo4j Program Manager, Community Development & Enablement
March 10, 2019|

Reading time:

9

minutes
In light of February's holiday of love (Valentine's Day), we asked our community to share the graph visualizations they loved the most. Valentine's Day became Graph Visualization Day! The response was incredible and the data visualizations were truly remarkable, and we wanted to share the love with you. Here are some of the awesome posts generated around the graph social... Read more →
Explore: cypher • Data Visualization • digital transformation • Graph Databases • graph visualization day • neo4j • Neo4j Bloom
---
By Mark Needham
March 9, 2019|

Reading time:

4

minutes
This week was a bumper one for content in the Neo4j community. We go into the world of blockchain with an online meetup on XRP and a blog post showing how to import bitcoin into Neo4j in less than 24 hours. I started a series of posts on link prediction and wrote a post explaining the modelling decisions we made in the BBC GoodFood Graph. David Allen does a deep dive into what... Read more →
Explore: Bitcoin • Causal Clustering • full-text search • graph modeling • link prediction • PageRank • twin4j • XRP
---
By Jocelyn Hoppa, Managing Editor, Neo4j
March 8, 2019|

Reading time:

4

minutes
"It was an aha moment. Integrating our solution with Neo4j allowed us to focus on the critical things we do well, visualization and interactivity," said Weidong Yang, CEO of Kineviz. San Francisco-based Kineviz believes that working with data is often more of an art than an engineering skill, and so they use subtle artistic cues to surface complex information in high-dimensional datasets.... Read more →
Explore: 3D visualization • 5-minute interview • graph database • graph technology • graph visualization • high-dimensional data • Kineviz • labeled property graph • neo4j • Weidong Yang
---
By Sony Green, Co-Founder and Director of Business Development, Kineviz
March 7, 2019|

Reading time:

3

minutes
One of Neo4j Desktop's most exciting new features is the incorporation of Graph Apps. Many of you are likely familiar with Graph Apps from using Neo4j's in-house visualization product, Neo4j Bloom. Inspired by Bloom, Kineviz created a Graph App deployment for our own platform: GraphXR. GraphXR: Intuitive Exploration of Your Graph Data GraphXR launched in December 2018 and enables graph... Read more →
Explore: geospatial visualization • Graph App • Graph Data • graph database • GraphXR • Kineviz • labeled property graph • Neo4j Bloom • Neo4j Desktop • virtual reality
---
Subscribe
---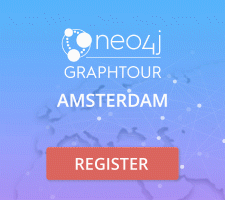 ---
Have a Graph Question?
Reach out and connect with the Neo4j staff.
Stack Overflow
Community Forums
Contact Us
---
Share your Graph Story?
Email us: content@neo4j.com
---
Archives