Welcome to this week in Neo4j where we round up what's been happening in the world of graph databases in the last 7 days.
This week we have a new release of the Graph Algorithms library and an eBook explaining how to use it. Global Witness published their final report on graphing the UK company ownership register with Neo4j, Emil is interviewed about using Neo4j to store POLE data, and more!
Featured Community Member: David Mack
David Mack – This Week's Featured Community Member
On behalf of the Neo4j and machine learning communities, thanks for all your work David!
Open Source Stack for Software Analysis, Graphing company ownership, Pink Programming
Graph Algorithms Release: Random Walk and Personalized PageRank
This week we released a new version of the Neo4j Graph Algorithms library, which now has support for the Random Walk and Personalized PageRank algorithms.
The Random Walk algorithm was contributed by Freya Behrens, Sebastian Bischoff, Pius Ladenburger, Julius Rückin, Laurenz Seidel, Fabian Stolp, Michael Vaichenker and Adrian Ziegler of the MetaExp-Project, so a big thanks to them for their work.
We've also fixed bugs with the Closeness Centrality and Delta Stepping algorithms, and the Yen's shortest path algorithm now stores a relationship property containing the costs of relationships on the shortest paths it's calculated.
Projects to play with: Wikilink, Hospital Organ Transplant, Family History App
On my GitHub travels I came across a few interesting projects that you can take a look at if you get some time over the weekend.
Graph Algorithms eBook, POLE and graph, Intro to Neo4j OGM
Next Week
What's happening next week in the world of graph databases?
Tweet of the Week
I put a few hundred competitive @wizards_magic decks into a @neo4j database and am now obsessed with finding synergies with this graph visualizer. Here are the cards played by every competitive deck playing Wizards in Dominaria / Core 2019 this year. pic.twitter.com/wGDfqc28Ds

— Zack Brown (@ztbrown) July 24, 2018
Don't forget to RT if you liked it too.
That's all for this week. Have a great weekend!
Explore: global witness • graph algorithms • graph-based machine learning • personalized recommendations • random walk • Software Analytics • twin4j
---
About the Author
Mark Needham , Developer Relations Engineer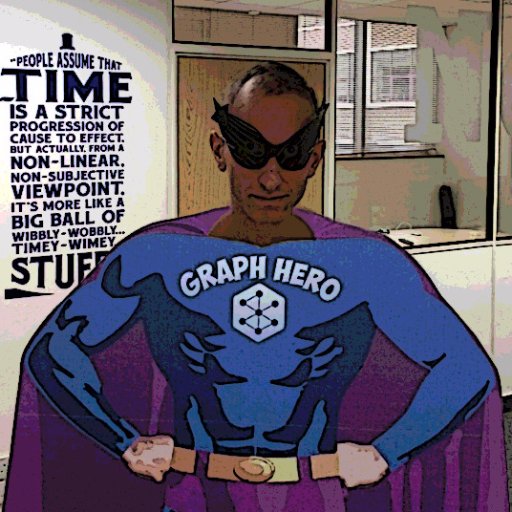 Mark Needham is a graph advocate and developer relations engineer at Neo4j.
As a developer relations engineer, Mark helps users embrace graph data and Neo4j, building sophisticated solutions to challenging data problems. Mark previously worked in engineering on the clustering team, helping to build the Causal Clustering feature released in Neo4j 3.1. Mark writes about his experiences of being a graphista on a popular blog at markhneedham.com. He tweets at @markhneedham.
---