Welcome to this week in Neo4j where we round up what's been happening in the world of graph databases in the last 7 days.
Featured Community Member: Jonathan Freeman
This week's featured community member is Jonathan Freeman, Senior Software Engineer at Spantree Technology.
Jonathan Freeman – This Week's Featured Community Member
Jonathan has been a member of the Neo4j community for a number of years now and presented on Hadoop and Graph Databases at one of the very early GraphConnect conferences in New York in 2013
Jonathan has also trained Neo4j classes and been a great advocate for Neo4j wherever he's worked.
On behalf of the Neo4j community, thanks to Jonathan for all your work!
Natural Language Understanding with Neo4j
In this week's online meetup Dan Kondratyuk showed us Graph NLU – a project he built to understand natural language dialogue in an interactive setting by representing memory of previous dialogue states using a persistent graph
You can also find the code in the graph-nlu repository on GitHub.
Game of Thrones, GraphQL, Cuckoo Filters, Mulesoft
Tweet of the Week
Don't forget to RT if you liked it too.
That's all for this week. Have a great weekend!
Explore: APOC • GraphQL • mulesoft • nlp • python • twin4j • twitter
---
About the Author
Mark Needham , Developer Relations Engineer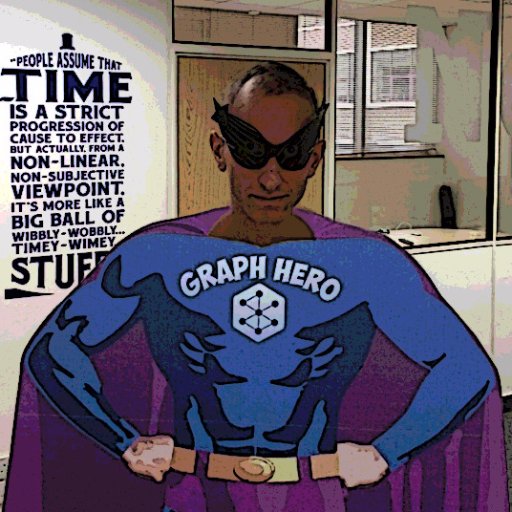 Mark Needham is a graph advocate and developer relations engineer at Neo4j.
As a developer relations engineer, Mark helps users embrace graph data and Neo4j, building sophisticated solutions to challenging data problems. Mark previously worked in engineering on the clustering team, helping to build the Causal Clustering feature released in Neo4j 3.1. Mark writes about his experiences of being a graphista on a popular blog at markhneedham.com. He tweets at @markhneedham.
---