Welcome to this week in Neo4j where we round up what's been happening in the world of graph databases in the last 7 days.
Featured Community Member: Samuel Yang
This week's featured community member is Samuel Yang, a.k.a @cyphersam, Senior Software Engineer at Comcast.
Samuel Yang – This Week's Featured Community Member
Sam has answered more than 1,000 questions, showing people how to solve problems with the Cypher query language, optimise queries, and configure their Neo4j servers.
On behalf of newcomers to graphs and Neo4j everywhere, thanks Sam for all your efforts!
Release all the things
A Graph of Thrones
Game of Thrones Season 7 is in full flow and there have been more articles analysing the data as well.
Enter our Game of Thrones competition
And if you're as much of a Game of Thrones enthusiast as us don't forget to register for our Graph of Thrones online meetup on Thursday, August 17, 2017 at 16:00 UTC.
Online Meetup: Neo4j Bolt Drivers Roundtable
If there isn't a driver for your language of choice and you wish there was, there's some good advice on how to get started.
Fake News, GraphQL command line tools, GrapheneDB
Graph databases vs Relational databases
There were a couple of articles comparing and contrasting graph databases and relational databases this week.
If you have a background in relational databases and want to get into graphs, I'll be presenting a webinar RDBMS to graphs on Thursday, August 10th at 10.00 BST.
Tweet of the Week
My favourite tweet this week was by Songlink:
Don't forget to RT if you liked it too.
That's all for this week. Have a great weekend!
Explore: bolt • Game of Thrones • graph algorithms • graph-based machine learning • GrapheneDB • GraphQL • Neo4j Desktop • nlp • rdbms • twin4j
---
About the Author
Mark Needham , Developer Relations Engineer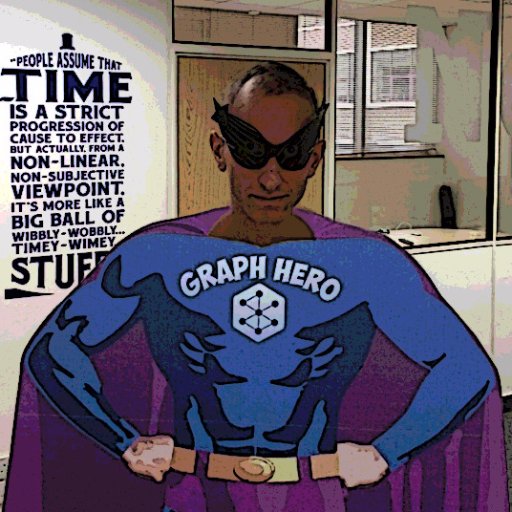 Mark Needham is a graph advocate and developer relations engineer at Neo4j.
As a developer relations engineer, Mark helps users embrace graph data and Neo4j, building sophisticated solutions to challenging data problems. Mark previously worked in engineering on the clustering team, helping to build the Causal Clustering feature released in Neo4j 3.1. Mark writes about his experiences of being a graphista on a popular blog at markhneedham.com. He tweets at @markhneedham.
---