Welcome to this week in Neo4j where we round up what's been happening in the world of graph databases in the last 7 days.
Featured Community Member: Regina Imhoff
This week's featured community member is Regina Imhoff, Web Developer at Markedly More.
Regina Imhoff – This Week's Featured Community Member
Regina came onto the Neo4j scene earlier this year when she presented at the AustinRB and Austin on Rails meetup groups.
This week Regina spoke at ElixirConf, where she showed how to combine Elixir Phoenix with Neo4j to make a clone of a popular social networking site with real time updates to the social graph. You can find the materials from the talk in the elixir_ravelry GitHub repository, and the video and slides from the talk are also available.
On behalf of the Elixir and Neo4j communities, thanks for all your work Regina!
Online Meetup: Efficient Graph Algorithms in Neo4j
Tomaz Bratanic, who wrote most of the documentation for the graph algorithms project, also has a couple of blog posts showing how to use them:
New to graph databases?
Discovering Awesome Female Engineers in the GraphQL Community
CityGML change detection, Dependency Analysis, California Road Networks
On the podcast: Kevin Madden, Tom Sawyer Software
They talk about Kevin's history with graphs, from the early 90's where he built network visualization platforms for the early days of the networking systems to 2017 and the Tom Sawyer Perspectives product.
Kevin also discusses the adoption and use of graph visualisation in high-end engineering such as airline and auto manufacturing.
If you've any interest in graph visualisation at all this you're going to enjoy this one.
Next Week
What's happening next week in the world of graph databases?
Tweet of the Week
Don't forget to RT if you liked it too.
That's all for this week. Have a great weekend!
Explore: citygml • dependency management • Elixir • facebook • graph algorithms • GraphQL • tom sawyer • twin4j
---
About the Author
Mark Needham , Developer Relations Engineer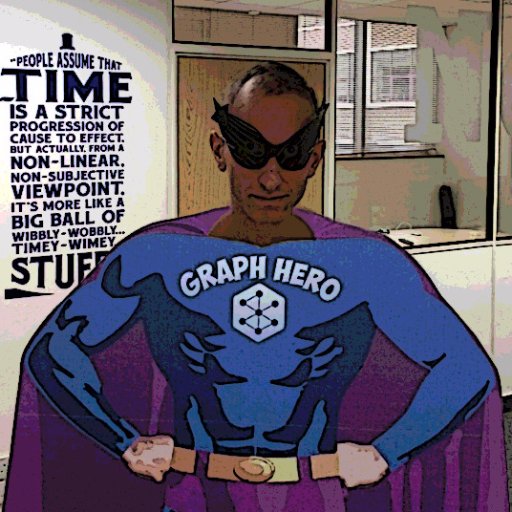 Mark Needham is a graph advocate and developer relations engineer at Neo4j.
As a developer relations engineer, Mark helps users embrace graph data and Neo4j, building sophisticated solutions to challenging data problems. Mark previously worked in engineering on the clustering team, helping to build the Causal Clustering feature released in Neo4j 3.1. Mark writes about his experiences of being a graphista on a popular blog at markhneedham.com. He tweets at @markhneedham.
---