This autumn, GraphConnect will again be in the town that never sleeps – New York City! Whether you're new to the world of
graph database
or you've been a part of the movement for some time, there's something new for everybody at this year's event.
Here are just a few of the best reasons why you should attend GraphConnect NYC on October 23 and 24:
10. The Location
This year, GraphConnect New York takes place in a variety of locations:
Training and Workshops will take place at the Convene Center, located right off of Times Square, which offers panoramic views of the neon lights, Central Park and the Hudson River.
GraphConnect sessions will be hosted at Pier 36, a state-of-the-art events venue with views of downtown Manhattan, the Manhattan and Brooklyn Bridges and the Statue of Liberty.
The GraphHack hackathon will be held at eBay's NYC offices, a brand new space located in the heart of Chelsea within walking distance of a variety of incredible restaurants.
Come early or stay late to enjoy all the amazing activities NYC has to offer!
9. The disConnect Party
On Tuesday, you'll spend the day watching both CEO
Emil Eifrem
and Chief Scientist
Jim Webber
talk about the
future of Neo4j and graphs
, attending a dozen sessions and lightning talks, getting help with your data modeling in the GraphClinic, and perhaps doing some Graph Karaoke. Afterwards, you'll probably be ready to disconnect your brain, and start building relationships with your fellow engineers and business execs.
The post-conference disConnect party lets you mingle with your new connections over a few drinks — all while making plans on how you'll change the world with the power of graph database technology.
Plus, there will be free drinks. Need I say more?
8. The 5 Customized Learning Tracks
With so many amazing submissions for this year's Call for Papers, we had a really difficult time choosing the sessions. For you, that means amazing, high-quality presentations all around!
The
Case Studies
track covers how graph technology have helped businesses from a variety of industries achieve success, including an exciting use case from eBay, which uses Neo4j for artificial intelligence (AI) technology.
We also have not one, but two (!)
How To
tracks that teach developers, architects and DBAs how to use
Neo4j
for knowledge graphs, NLP, infosec, DevOps, machine learning, manufacturing, fraud detection, and more. Customers will also talk about moving applications from legacy databases to graphs.
The
Neo4j Deep Dive
track will teach how to use the latest features and products announced at GraphConnect, the advances in
openCypher
, and even how to use ElasticSearch with Neo4j.
The last track? Seventeen (17!!!)
Lightning Talks
, each being just 15 minutes in length. These sessions will cover topics ranging from reducing infectious diseases to analyzing Salesforce data — and even using your voice to power knowledge graphs.
7. DevZone
New this year is our DevZone, a place for developers to chat with the speakers, lounge on couches, play Graph Karaoke, experience virtual reality, get Neo4j Certified and grab a snack.
Stop by, connect with other developers, learn something new, and have fun! (oh, and read #4!)
6. The GraphHack
The first day of the conference is jam-packed with training classes and workshops, and is brought to a close by the GraphHack – a graph database hackathon organized around the theme of "Graphs for Good."
Developers will divide into teams to see who can build the best app for Neo4j that benefits society, with a chance to win some great prizes. Don't miss it!
5. The Amazing Speaker Lineup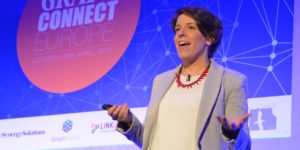 GraphConnect always attracts the best speakers in the graph technology ecosystem and this year is no exception. This year's highlights include:
Ashley Sun, LendingClub
Kenny Bastani, Pivotal
Julien Pierre, Microsoft
Andy Robbins, Bloodhound
Michael Zelenetz, NewYork-Presbyterian Hospital
Ajinkya Kale and Anuj Vatsa, eBay, Inc
Mark Hashimoto, Hai Thai, Jessica Lowing and Mark Ture, Comcast
Of course, there are still tons more amazing speakers to fill the day, all of which can be found in
the Agenda section on GraphConnect.com
.
4. In-Person Access to Neo4j Engineering
Get the full graph database experience and meet the makers of the world's #1 platform for connected data!
At GraphConnect New York, you'll get to rub elbows with the very engineers who built Neo4j. That means networking, idea-swapping and technical questions. And what other database technology can offer such personal access?
Whether you have a quick question or you're tackling an advanced graph challenge, plenty of Neo4j experts will also be in the DevZone GraphClinic to help get your graph database feeling well soon.
3. Expanded Options for Neo4j Training
The first day of GraphConnect – October 23rd – is devoted to instructor-led classroom training. In addition to the standard 8-hour training classes like Neo4j Fundamentals and Graph Modeling, we've added a great set of 4-hour workshops!
The new workshops will still be hands-on, but will be faster-paced and include sessions on building apps with Neo4j, using Spring Cloud and Spring Boot for microservices development, data science, GraphQL and more! Expect to fill your brain — some of our top engineers, trainers and partners will be leading these sessions.
2. The Big Announcements
In 2016, GraphConnect San Francisco saw the release of Neo4j 3.1, which introduced Causal Clustering for massively scalable graph data.
And the release of Neo4j 3.2 at this year's GraphConnect Europe added multi-data center and cloud zone support. Plus – for the fourth release in a row – write performance increased significantly with the most recent boosts making Neo4j 3.2 360% faster than 2015's version 2.3!
While we can't say what exactly might be announced on the keynote stage this year, but rest assured that it'll be big!
1. The Relationships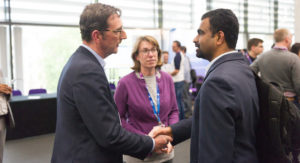 Graph technology is powerful because it leverages data relationships. GraphConnect is powerful because it builds your person-to-person relationships.
After all, trainings, presentations and announcements can all be experienced elsewhere or even remotely, but in-person networking and relationship building with fellow graphistas can't happen anywhere else but GraphConnect.
You'll find it difficult to be an orphan node at GraphConnect New York. That's because everyone in attendance already understands the inherent value of relationships over individual data points.
Do you really need any other reasons to attend GraphConnect this year? I didn't think so. We'll see you in NYC!
What are you waiting for?
Click below to register for GraphConnect New York on October 23-24, 2017 at Pier 36 in New York City – and connect with leading graph experts from around the globe.
Get My Ticket
Keywords: artificial intelligence • Connected Data • elasticsearch • graph database • graph technology • graphconnect • GraphQL • hackathon • Knowledge Graph • opencypher
---
About the Author
Greta Workman, Marketing Manager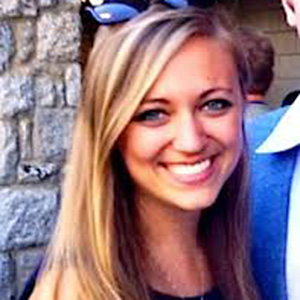 Greta Workman has about four years of marketing and external affairs experience through internships at CBS, Pfizer, and Columbia Business School, with some non-profit work scattered in there as well. She recently graduated from Barnard College of Columbia University in NYC with a degree in Political Economics
---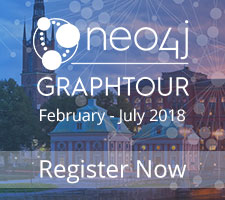 ---
From the CEO
---
Have a Graph Question?
Reach out and connect with the Neo4j staff.
Stackoverflow
Slack
Contact Us
---
Share your Graph Story?
Email us: content@neotechnology.com
---
Popular Graph Topics