Developer Guides Getting Started Getting Started What is a Graph Database? Intro to Graph DBs Video Series Concepts: RDBMS to Graph Concepts: NoSQL to Graph Getting Started Resources Neo4j Graph Platform Graph Platform Overview Neo4j Desktop Intro Neo4j Browser Intro… Read more →
Neo4j from Haskell
Goals
If you are a Haskell developer, this guide provides an overview of options for connecting from Haskell to Neo4j.
Intermediate
---
Neo4j for Haskell Developers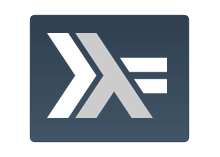 Hasbolt
Haskell driver for Neo4j 3+ (BOLT protocol).
Data serialization and deserialization
Nodes, relationships and paths support
Cypher queries and responses
Authentification
The code was tested with neo4j versions 3.0 and 3.1.
| | |
| --- | --- |
| Author | |
| Package | |
| Source | |
| Example | |
| Docs | |
| Blog | |