Goals If you are a Haskell developer, this guide provides an overview of options for connecting from Haskell to Neo4j. Prerequisites You should be familiar with graph database concepts and the property graph model. You should have installed Neo4j and… Read more →
Goals
If you are a Haskell developer, this guide provides an overview of options for connecting from Haskell to Neo4j.
Intermediate
---
---
Neo4j for Haskell Developers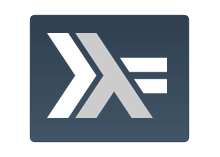 Neo4j Community Drivers
| | |
| --- | --- |
| | The drivers below have been thankfully contributed by the Neo4j community. Many of these are fully featured and well maintained. But we don't take any responsibility for their fitness for use with the most recent versions of Neo4j. |
Hasbolt
Haskell driver for Neo4j 3+ (BOLT protocol).
Data serialization and deserialization
Nodes, relationships and paths support
Cypher queries and responses
Authentification
The code was tested with neo4j versions 3.0 and 3.1.
| | |
| --- | --- |
| Author | |
| Package | |
| Source | |
| Example | |
| Docs | |
| Blog | |