White Paper: How Neo4j Co-exists with Oracle RDBMS
Combine Graph & Oracle for Powerful Results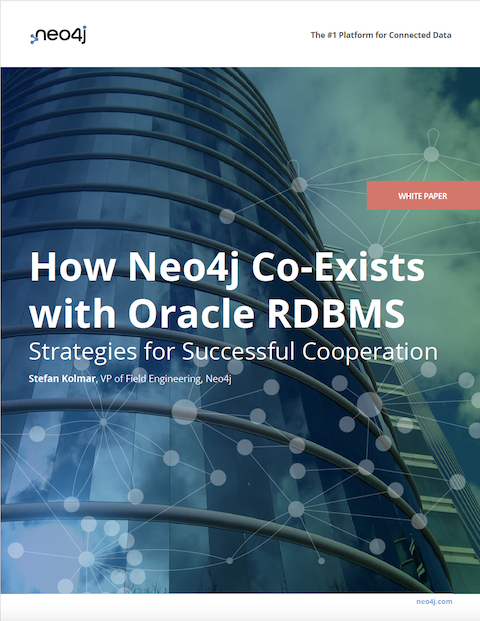 Oracle RDBMS is a well-established tool for managing your structured data.
But to gain insights from your data connections, you can only rely on JOINs for so long before you must sacrifice database speed and agility.
By adding Neo4j to your database architecture, you combine your existing Oracle RDBMS infrastructure with the power of a graph database to uncover rich data connections, reduce time to market and run more efficient queries.
This white paper examines:
An overview of Neo4j
The benefits of using Oracle RDBMS alongside Neo4j
3 ways the two databases work together
Fill out the form to download How Neo4j Co-exists with Oracle RDBMS.
–
Languages & formats available:
English (US) [PDF]
English (A4) [PDF]