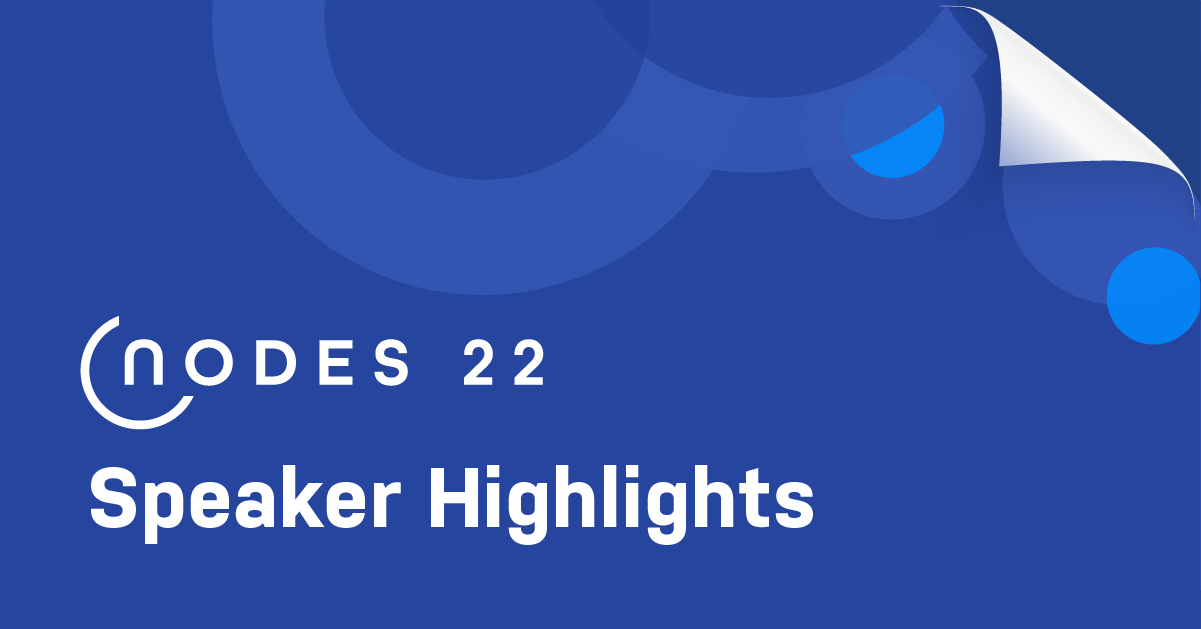 Join us virtually on November 16 and 17 for NODES 2022 – the best place to learn everything about graph technology.
Whether your interest is in graphs fueled by machine learning, graphs for knowledge search and retrieval, or graphs leveraged for AI-based product recommendation, this 24-hour online conference is for you. There are NODES sessions for beginners and advanced users, so you can design your graph journey no matter your skill level.
Keynote Speaker
We are excited to announce our opening keynote speaker this year:
Nicholas A. Christakis, MD, PhD, MPH
. He is a social scientist and physician who conducts research in the areas of biosocial science, network science, and behavior genetics. Nicholas authored the book "Connected: The Surprising Power of Our Social Networks and How They Shape Our Lives."
In his keynote address, he'll discuss the effects of social networks and how they can be used to create an artificial tipping point, changing population behavior by fostering behavioral cascades.
Featured Speakers
NODES key speakers
have a wealth of knowledge to share about everything related to graph technology, like deploying modern applications, creating innovative knowledge graphs, and data manipulations. These four speakers below are just a snapshot of the packed agenda:
Mark Heckler, Principal Cloud Advocate, Java/JVM Languages at Microsoft:Let's get functional! Pull off a Trifecta with Spring Cloud Function, Azure Functions, and Neo4j
Chaitra Ravada, Machine Learning Engineer at Twitter: Take Data to the Next Level With Graph Machine Learning
Sebastian Daschner, Java Champion and Consultant: Building Java Applications With Quarkus and Neo4j
Dagmar Waltemath, Professor of Medical Informatics at University Medicine Greifswald: The HealthECCO Knowledge Graph: Applying Neo4j Technologies in Health Data Research
The Road to NODES Training Series (October/November)
In the weeks leading up to NODES, we will host a selection of workshops for our NODES 2022 Training Series. From Intro to Neo4j to Data Handling with Apache Hop and Graph Data Science, we cover a wide range of topics. Please take advantage of this free training and prepare for the graph event of the year.
Ready to sign up for 24 hours of graphy goodness? Mark your calendar for November 16 – 17 and register today.
Register for Free!