Emil Eifrem
CEO
Emil Eifrem sketched what today is known as the property graph model on a flight to Mumbai in 2000. As the CEO and Co-Founder of Neo4j, and a co-author of the O'Reilly book Graph Databases, he's devoted his professional life to building, innovating and evangelizing graph databases. He plans to save the world with graphs and own Larry's yacht by the end of the decade.
Twitter: @emileifrem
Lars Nordwall
President & COO
Lars has a solid track record of entrepreneurial leadership in the Big Data, Cloud, SaaS, and Open Source arena, with both early stage technology firms and public companies. Lars was the founding VP of Worldwide Sales at SugarCRM where he ramped the customer base to more than 4000 organizations, and established the company as a market leader. He has been the SVP of Business Development and then SVP of Worldwide Sales at Pentaho (an open source Business Intelligence firm), where he orchestrated a company turn-around with 100%+ annual booking growth and entry into the Big Data domain, as a result. Earlier in the career, Lars had various roles at Cambridge Technology Partners (CTP), including the Director of the Worldwide Business Intelligence & Analytics practice. Lars also spent time at Novell in a number of senior executive positions, following an acquisition of CTP.

Lars has a M.Sc. Degree in Mechanical Engineering from the Royal Institute of Technology in Stockholm & Munich, a B.Sc. in Business Administration from the Stockholm University School of Business, and he has completed an Executive Education Program at Harvard Business School.
Mike Asher
CFO
Mike Asher is Neo4j's inaugural CFO. He oversees financial planning and operations, focusing on growth and scale. He brings more than two decades of finance experience across a broad range of companies, both public and privately held. Throughout his career, Asher has spearheaded the financial strategy and global expansion for a number of fast-growing startups from early stages through to successful exit.

Mike joined Neo4j from HackerRank, a technical hiring network. He also led the Finance function for data management innovator, Greenplum Software, where he helped the company grow from a small startup to an eventual acquisition by Hewlett Packard.
Philip Rathle
VP of Products
Philip has a passion for building great products that help users solve tomorrow's challenges. He spent the first decade of his career building information solutions for some of the world's largest companies: first with Accenture, and then at Tanning Technology, one of the world's top database consultancies of the time, as a solution architect focusing on data warehousing and BI strategy.
LinkedIn: philiprathle
Kristin Thornby
VP, People
Kristin is Neo4j's first Head of People. She focuses on building a strong People Strategy that aligns to the business. She has extensive experience building award winning cultures in both advertising, and in the tech/start-up space, at companies like The Publicis Groupe, ObserveIT and Proofpoint. Kristin believes that a great company starts with the strength of the people you have on the team, and the culture you build around them. She is passionate about building amazing places to work that are set up to scale and thrive over time.
Jim Webber
Chief Scientist
Jim is Chief Scientist at Neo Technology working on next-generation solutions for massively scaling graph data. Prior to joining Neo Technology, Jim was a Professional Services Director with ThoughtWorks where he worked on large-scale computing systems in finance and telecoms. Jim has a Ph.D. in Computing Science from the Newcastle University, UK.
Twitter: @jimwebber
Blog: http://jimwebber.org Publications: http://jimwebber.org/publications
Magnus Vejlstrup
VP of Engineering
Magnus is Neo Technology's VP of Engineering and a member of the company's executive staff.
Fawad Zakariya
SVP, Business Development and Corporate Development
Fawad is a Silicon-Valley based entrepreneurial leader with extensive strategy, business development, investing and M&A experience in both early stage and public enterprise software companies.

Most recently he led partnering and corporate development at Ping Identity, a security software company where he managed all strategic partnerships and was part of the team that led Ping's acquisition by Vista Equity Partners in 2016. Before Ping, he was co-Founder & CEO of TalentCove, a SaaS company focused on goals management. Prior to that, Fawad was Vice President at the global software company SAP, where he had responsibility for all strategic business development, including technology OEMs and channel partnerships for the analytics, cloud and mobile business units. Before that, as part of SAP's Corporate Strategy team in the Office of the CEO, he was responsible for the firm's M&A strategy to identify areas of acquisition, select targets and execute transactions. Earlier in his career, Fawad also worked in both venture capital and investment banking areas.

Fawad is active as an angel venture investor and advisor to technology startups (Appirio, Altia, ControlUp, Mylo, Soleo) and is a mentor at two Silicon Valley incubators (StartX and Alchemist).

Fawad received a BA in Economics from Haverford College and an MBA from the Wharton School at the University of Pennsylvania.
Lance Walter
CMO
Lance Walter has more than two decades of Enterprise Product Management and Marketing experience. Lance started his career in technical roles at Oracle Corporation supporting enterprise relational database deployments. Since then, Lance has worked at industry leaders like Siebel Systems and Business Objects, as well as successful startups including Onlink (acquired by Siebel Systems), Pentaho (acquired by Hitachi Data Systems), Aria Systems, Capriza. Lance's first experience with alternative database platforms was at Arbor Software, the pioneer of the multi-dimensional database / OLAP market.

Twitter: @lancewalter
Gopal Nagarajan
VP of Worldwide Professional Services, Customer Support and Customer Success
Gopal Nagarajan is the VP of Worldwide Professional Services, Customer Support and Customer Success for Neo4j, overseeing all operational aspects of customer success including vision, strategy, solution innovation and delivery, product support, partner engagement and customer relationships. With over 25 years of leadership experience in enterprise software (on-premises and cloud-hosted environments), international operations and dispersed mobile workforce management, Gopal has held several executive leadership positions in global enterprise software companies such as HealthEdge (integrated financial, administrative and clinical software platform), Attivio (Cognitive Search and Insight platform), Aveksa (Identity and Access Management platform– acq:RSA), eQuilibrium (Energy Management platform – acq:EnerNOC), OpenPages (Governance, Risk and Compliance platform, acq: IBM), and Object Design (object-oriented database platform, acq:Progress Software). Gopal holds a B.S. degree in Physics from the University of Madras, an M.S. in Computer Science from Syracuse University, and an M.S. in Business Administration from Boston University.

Michael Hunger
Director of Developer Relations Engineering, Caretaker Neo4j Community
Michael has been passionate about software development since his childhood days in East Germany. He is particularly interested in the people who develop software, software craftsmanship, programming languages, and improving code. While he likes coaching and in-project development as an independent consultant ("better software development evangelist" - http://jexp.de), he really enjoys the numerous other projects in his life.
Twitter: @mesirii Blog: http://jexp.de/blog GitHub: http://github.com/jexp StackOverflow: http://stackoverflow.com/users/728812/michael-hunger
Andreas Benno Kollegger
Director of Product Management
Andreas Kollegger is a technological humanist. Starting at NASA, Andreas designed systems from scratch to support science missions. Then in Zambia, he built medical informatics systems that complement technology with social good. Now with Neo4j, he is democratizing graph databases which elevate understanding by emphasizing relationships.

Andreas joined Neo4j as an early member of core engineering. He has now taken on the role of Product Designer, crafting a developer experience that balances simplicity with power.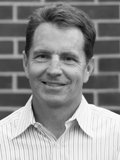 Charles Fischer
Vice President of Sales, Americas
Charles Fischer is a long time resident of the Bay Area, raised in Portola Valley and received a BS from UC Berkeley. He has been active in the technology space, beginning with database sales at Oracle and Co-founded Computer Training Source prior to joining Novell / Suse, which kickstarted his exposure and success in the open source software arena. After 3 fantastic years in Enterprise Sales at Juniper Networks he could not resist the allure and promise of Neo Technology. Neo has become his new hobby in addition to his staples of family, windsurfing, and tennis.
Chris Gioran
Chief Architect
Chris is a member of Product Engineering and the curator of the technical roadmap.
Patricia Calalang
Controller, USA
Patricia is the Corporate Controller for USA/ROW. She's been in the accounting field since her first internship in college. She was born and raised in the Philippines and took her undergraduate and graduate studies in Boston, MA. She enjoys spending time with her family, traveling and cheering for the Boston Celtics. She is also a self-confessed sushi addict.
Viksit Puri
Director, Sales Engineering West
A member of the Field Engineering team, Viksit Puri is helping customers discover the awesomeness of graphs in their own domains. He has a special interest in architecting scalable and efficient solutions for large enterprises. In his spare time he enjoys playing and coaching soccer, stargazing and spending time with his family.
Jacob Davis-Hansson
Software Engineer
Jacob is a senior software engineer. He has previously worked on database transaction processing, distributed systems and network protocol design. Today Jacob works for Neo4js cloud service, Neo4j Aura.
Tobias Lindaaker
Developer
Tobias is fascinated by the graph model which is why he began working for Neo in 2007. He found that the most efficient way of reasoning is by analyzing the relationships between pieces of information. Relating and abstracting is fundamental for understanding, even without knowing exactly how a system works, having a notion about the relationships in the system usually suffices for being able to make predictions about it. He has seen this in everything from mathematical functions, social interactions, and Mensa tests, to medical diagnostics, economical and political systems.
Mattias Persson
Developer
Mattias met Emil while working on a cutting edge development on a content management system with very complex logic in his computer science studies.The graph concept grew out from it as a solution to that complex domain and the potential of graphs was obvious to him. Mattias lives in Helsingborg with Mia, his wife, and daughter Astrid. I'm also very interested in music also and have been playing drums and some guitar since I was 17.
Michaela Johansson
Director of Business Operations, EMEA
(node) - [:IS_WRITING] - > (bio)
Alex Averbuch
LDBC Engineer
Working as Neo's representative in the Linked Data Benchmark Council research project, developing benchmarks for graph and RDF databases. Originally from New Zealand then came to Sweden to study in an international masters program. Prior to joining Neo he worked for the Swedish Institute of Computer Science as a researcher in the EU-funded VISION project, where they developed computation infrastructure for IBM's prototype cloud computing stack. He is interested in many things, including the usuals: beer, food, and travel of all kinds.
Lasse Westh-Nielsen
Developer
Shot Caller, Tweeter-in-Chief
Alistair Jones
Director of Engineering
After a career in consulting, Alistair joined Neo4j as a product engineer in 2011. He has worked on many parts of the product, but especially server clustering and graph visualization. In his current management role, Alistair spends much of his time finding the strongest talent to join Neo4j Engineering.
Rik van Bruggen
Regional Sales Director
Rik brings 10 years experience in sales, specifically in web-based application development and security/identity management. Previously with Courion and Imprivata, Rik has managed sales and strived for customer success across Europe. Rik is a Belgian technology addict with a passion for sales, family, friends, music, travel, and of course, good food and even better, beer.
Stefan Plantikow
Product Manager
Stefan is a Product Manager and senior computer scientist with a background in distributed systems and transaction processing. He's been working on enterprise application integration, large-scale climate data management, and scalable overlay networks. At Neo4j, he plays a key role in the design of the Cypher graph query language, helped build the first cost-based planner for property graph databases and pioneered the architecture of Cypher for Apache Spark.

Stefan is passionate about computer language design and how languages as a medium enable access to new technology. He's now working on standardization and specification of property graph query languages and related topics, as well as continously exploring how to expand the scope and applicability of graph technology in a way that makes it easily accessible to users.

Based in Berlin, Germany, he enjoys spending time with his family in nature and playing a good game of Go once in a while.
Alexander Erdl
EMEA Marketing Manager
Alexander is the Marketing Manager for EMEA. After completing university and a few internships throughout Europe, he took a job at Logitech, where he worked for a few years before joining Neo. During his time at Logitech, Alexander became very passionate about new technology and software, and felt that joining Neo was the logical next step.
In his free time, Alexander likes cooking and enjoys playing video games.
Cédric Fauvet
Business Development France
For over eight years, Cédric has worked as a consultant and data integration expert (ETI-Extract, Datastage, Talend, PDI). He then worked for the software vendor Talend as a presales DI consultant, and at Pentaho as a BI presales manager and promoted to business developer for the French office.

Although a big fan of technology and geek stuff (3D Modeling and Printing, Linux admin), during his spare time he enjoys board sports like Wakeboard Ski/snowboard.

Cédric is developing the business in France from ground since 2012 for Neo4j.
Eric Ries
Advisor
Neo Technology Advisor
Matt Richards
Sr. Account Executive
Matt is a techie with great experience in field sales for CA Technologies, Oracle, and Good Technology.
Ryan Fisher
Sr. Demand Generation Manager
As a member of the San Mateo based marketing team, Ryan oversees Demand Generation for Neo Technology. He has been responsible for marketing automation, lead qualification and field marketing for open-source-based companies MySQL, Pentaho, and MindTouch before joining the Neo4j team.
Bruno Ungermann
Sales Manager, Germany
Bruno comes with a huge IT sales background working at Datameer, Pentaho and Oracle. In his free time Bruno is a passionate long distance runner which is definitely a great thing to do to not only stay fit but also get your mind sorted and reset from the sometimes crazy daily sales work.
Stefan Kolmar
Vice President, Field Engineering EMEA & APAC
Stefan has been in Technical Pre-sales roles for more than 15 years, working for companies such as Tandem, Compaq, and Portal Software with specific emphasis on database technologies. More recently, he took on lead Pre-Sales and Consulting roles in the DACH region for TimesTen (in-memory relational database). After TimesTen was acquired by Oracle (2006), Stefan grew to lead the entire European Oracle ISV/OEM Pre-Sales team as the Director of Sales Consulting.
Kees Vegter
Pre-Sales Engineer
Kees has an extensive background in pre-sales, consulting, and development roles with significant experience in Java and multiple database technologies.
Craig Taverner
Team Lead for Neo4j Cypher and Spatial
Craig is the team lead for Neo4j Cypher and product lead for Spatial. He has been using Neo4j since 2009, first as a customer building mobile telecommunications analysis tools, and as a community member creating the 'Neo4j Spatial' GIS modeling library. Then in 2014, he joined the Product Engineering team to work full time on Cypher and Spatial in Neo4j.
Anton Persson
Engineer
Anton joined Neo4j straight out of university in 2016, where he studied technical mathematics. He has been working in the Kernel team since then. Most of his time has been focused on perfecting the index solution.

He has a great passion for meditation, personal development and positive psychology, all of which he tries to fit into his work whenever possible. Other hobbies are singing, dancing and snowboarding.
Twitter: @Burqen LinkedIn: antonpersson
Luke Gannon
Associate Product Manager, Aura
Luke Gannon is a Field Engineering Consultant based out of our London office.

Graduating with a Honour's Degree in Computer Science, Luke went back to work for a large systems integrator working with high profile clients in many different industries. Most recently, Luke worked on a UK Government project to utilise Neo4j and Keylines for visualization.

You might find Luke helping clients with workshops and prototypes for initial product discovery, as well as covering other consulting engagements to get a project successful and live.
William Brooks
Territory Manager, Southern Europe
Bill is the Territory Manager for Neo4j, covering customer projects and providing local partner support in South Europe.

Dave Gordon
Senior Director, Support & Customer Success
Dave Gordon leads the Customer Success team at Neo4j, and is based in Massachusetts. His focus is on ensuring our Enterprise customers are successful in realizing the power of Neo4j in their production applications, and enjoy their experience in the process. Dave brings over 10 years of post-sales experience, with previous roles in Technical Account Management, Technical Support, and Professional Services. When not on the job, Dave enjoys many hobbies and activities, such as woodworking, golf, hiking, running, and spending time with family.
Mats Rydberg
Software Engineer, Team lead for Graph Analytics
Mats is a graph enthusiast with a particular interest for language design, graph algorithms, and open source development. Mats holds a Master's degree in Computer Science and has been with Neo4j since 2015. His main focus area at Neo4j is anything Cypher-related; openCypher, Cypher implementation, Cypher language development, and the Property Graph Data Model.
David Fauth
Pre-Sales Engineer
Dave Fauth works in the Field Engineering organization. Dave's primary responsibilities include supporting the East Coast sales teams with pre-sales engagement, training, and supporting existing customers. Prior to working at Neo4j, Dave supported the intelligence community around data management and data strategy. When not on the job, Dave spends his free time with the family.

Dave is based in Stafford, Virginia and works out of his home office.
Matzen Shirley
Sr. Manager, Aura Self-Serve Growth
Matzen works at Neo as a Sales Development Manager. When not working, he enjoys playing tennis with his wife, running, learning something new on Khan academy, sketching, and reading. He's a social entrepreneur at heart and tries to stay abreast on how today's tech improvements will enable greater human achievement in the future -- not just for the privileged few but for those living at the bottom of the economic pyramid as well. He has spent ~ 2.5 years in Africa and is still very involved with the people and organizations he has worked with there.
Oskar Hane
Developer
Oskar is a part of the front-end team. He studied telecommunications at Linköping University and has since then been working primarily as a freelancer and entrepreneur. Oskar is a bit of a renaissance techie and his experience spans some quite different technical areas, such as e.g. back-end, cryptography, mobile app development, email delivery optimization etc. and he has published a book on how to user Docker as a PaaS. Oskar is Swedish and will work from his home in Borås and occasionally also from the Malmö and London office.

Pontus Melke
Developer
Pontus Melke is a recovering academic with a Ph.D in Theoretical Physics from Lund University. After finishing his Ph.D in 2010 he has been working in the software industry, mostly on recommender systems and content personalization. He lives on the country side with his wife and two kids.
Petra Selmer, PhD
Engineer
Dr. Petra Selmer is a member of our Query Languages Standards and Research group, undertaking research into graph query languages and language standards, with the aim of evolving property graph querying. Recently, ISO/IEC - the body that standardizes SQL - approved a new project to define a standardized property graph querying language, GQL (Graph Query Language), and she is currently involved in the design and specification thereof, along with property graph querying extensions for SQL (which will appear in the next version of the SQL Standard).

Prior to this, Petra was a member of the team which implemented Cypher features in Neo4j.

For many years, she worked as a consultant and developer in a variety of different domains and roles and has a PhD in Computer Science from Birkbeck, University of London, where she researched flexible querying of graph-structured data.
Nigel Small
Drivers and Connectivity Lead
Nigel leads the Driver Engineering Team at Neo4j. As an active member of the Neo4j community since 2011, he created the py2neo driver, as well as several other open source projects, and joined the company in 2014. Nigel has several decades of software development experience across a wide variety of different domains and technologies. He works out of the London office.
Gustav Lindroth
Sr. QA Engineer
Gustav Lindroth is a QA Neo Engineer. Previously, he worked in a number of other engineering roles such as developer, team lead, configuration- and release manager, thereby gaining great all-round experience with the software development process. Gustav will be working out of the Malmö office in the Quality team.
Eva Delier
Senior EMEA Marketing Manager
Eva is a marketing professional with extensive experience in B2B. Responsible for creating and driving marketing and communication plans as part of the EMEA strategy at Neo4j, most of her career has been at technology related companies. Previously at Accenture, she led the marketing activities for their Utilities and Energy sector in France. She has lived and worked abroad to quench her thirst for traveling and living in other cultures and to enjoy the world's different culinary delicacies.

Rohan Kharwar
Sr. Customer Success Architect
Rohan Kharwar is a Field Engineering Consultant covering the U.S. market. Rohan brings 15 years of Customer Technical engagement experience to the Field team with significant emphasis on database and data warehouse development, design, and implementation. He's had major impacts at his prior companies ensuring customers are successfully using those products in production. Rohan's primary responsibilities includes delivery of consulting services to ensure our customers are successfully implementing, launching, and maintaining their Neo4j-based solutions.

Rohan is based in Dallas, Texas and works out of his home office.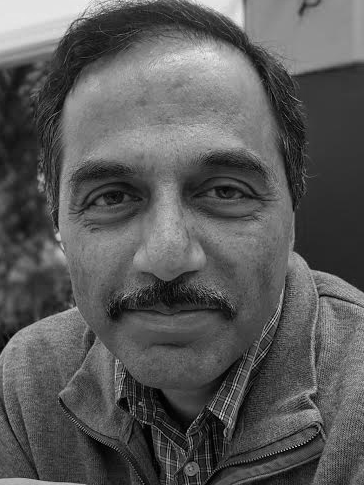 Seshaiyengar Raghuram
Software Architect
Raghu has extensive experience both with graphs and databases. He worked in area of graph theory for his discontinued PhD in computer science. He later worked at Sybase, where he was the architect of their High Availability cluster offering, and also at Embarcadero with Philip, where he was the leader of a big engineering team and architect for their Data Integration server product.
Brandon Richards
Sales Director - Asia Pacific
Brandon has been managing Asia Pacific for Neo4j since August 2015. Prior to Neo4j, he was in field sales for Oracle for 6 years, working with strategic accounts, and spent 1 year with Workfront, selling solutions to Fortune 500 companies. Before his tech sales career, he managed a real estate strategy firm, Mango Financial, for 4 years as Chief Executive and took other real estate and marketing roles for 5 years.

Brandon loves traveling and exploring the world with his family, camping, hiking, playing sports (especially basketball and soccer), writing fiction, eating amazing food, critiquing movies, and even playing strategy games with friends and family.
Henrik Nyman
Engineer
(node) - [:IS_WRITING] - > (bio)
Alessandro Svensson
Head of Innovations Lab
Alessandro has always been very passionate about the combination of technology and UX and he began his career as a web designer in parallel with Business School studies at Stockholm University. After graduating he has been working in the media industry (for about a decade), holding various positions like Head of UX, Business Development and Product Ownership. His latest appointment was as Head of Innovation at Schibsted Media Group (Blocket, Aftonbladet, Omni, SvD etc).
Mark Peace
Engineer
(node) - [:IS_WRITING] - > (bio)
William Lyon
Developer Relations
William Lyon is a Developer Relations Engineer with Neo4j. Prior to joining Neo, William worked as software developer for several startups in the real estate, quantitative finance and predictive API spaces. William holds a Masters degree in Computer Science from the University of Montana.
Fredrik Johansson
Head of Sales, Nordics
Fredrik joined Neo Technology as its Regional Business Manager - Nordic in 2015. Prior to joining Neo, Fredrik has held a variety of Sales roles, including Senior Sales Executive of Big Data at SAP, Regional Sales Director of the Big Fast Data Division at Software AG and Account Manager of IBM Websphere at IBM. He studied at Stockholm University, where he earned his Master's Degree in International Business.
Chris Upkes
Field Engineering Consultant
Chris has an extensive technical background holding various roles as a Database Architect, Software Development manager, and Field Sales Consulting, including roles at Oracle where he provided technical sales support for Oracle's Exadata, Big Data, and Database appliances.
John Broad
VP, Channels and Alliances
John is a graph maker, leveraging connections to deliver enterprise solutions, building relationships between partners and customers. Prior to joining the Neo4j graph, he successfully implemented industry-focused solutions in the SAP ecosystem, managing sales and alliances for Workday, SAP, and Microsoft. Outside or work, you will find him at the pool, playing water polo, or else, spending time with wife, daughters, 2 dogs, 1 parrotlet, and 7 chickens.
https://www.linkedin.com/in/johnabroad
Dana Canzano
Lead Customer Support Engineer
Dana is a Customer Success Engineer with over 20 years of Customer Support/Technical Support experience and has been with a number of startup organizations. Dana graduated from Stonehill College with a degree in Computer Science. Database performance and optimization are his areas of interest. When not working he like to spend his time cycling and helping lead the organization of local road races.

Jonatan Jäderberg
Information Developer
(node) - [:IS_WRITING] - > (bio)
Eve Bright
Engineer
Eve is a developer at Neo working from the London office. She previously worked in consultancy and so has experience working in lots of different domains and with lots of different types of teams. She is a native of Scotland who moved southwards for University and never went home!

Sven Janko
Field Engineer Consultant
Before joining the Neo4j team, Sven worked for a well-established consulting company in Germany. During that time, he worked as a technical architect in the logistics sector and has experience in developing Java EE applications. He is also comfortable working with Linux and has several years of Neo4j enterprise expertise. Located in the southern part of Germany, Sven is working as a field consultant within Europe. In his spare time, he likes to do sports.
Renee Hall
Executive Assistant & Office Manager, Americas
Renee brings 10 plus years of office management and corporate administration experience with her. She has worked in a variety of business sectors, from restoration construction to finance to Silicon Valley startups. In her free time, Renee enjoys reading, cooking and spending time with family and friends. She lives in the San Francisco Bay Area with her awesome husband, Colin, and their two adorable children, Elena and Bruce.
David Mohr
Director of Sales, US East
David joined Neo as as Director of Sales, East Region, as part of the North America Sales team, building on the success thus far developing the Graph database business in for the Eastern Region.
Matthew Fredrickson
Senior Enterprise Sales Rep
Professionally, Matt Fredrickson has over 15 years of database software sales experience. A lot of this time was spent working at MySQL, Sun Microsystems and Oracle selling the open source MySQL Database. His experience with start-ups and open source database technologies has led him to Neo4j, where he sees a new surge of interest in the graph database space. Matt received his BA from Western Washington University and resides in the Northwest outside of Seattle, Washington where there are plenty of sports and outdoor activities to keep him and his family busy.
Jesús Barrasa
Director, Global Telecom Practice
Jesús is an engineer based in London. He's leading Neo4j's efforts on the Telecoms industry, and his mission is to get all Telcos in the world getting value from graphs with Neo4j.

He combines over 15 years of profesional experience in consulting in the Information Management space. Prior to joining Neo Technology, Jesús worked at Ontology (now EXFO) for seven years, where he got first hand experience with large graph DB deployments in many successful projects for major Telecommunications companies all over the world.

Jesús holds a Ph.D. in Computing Science from the Technical University of Madrid, where he carried out his research on graph data modelling and Semantic Technologies.
Ragnar Wernersson
Product Engineer
Ragnar has a Master of Science in Engineering Physics. He joined Neo in 2015 and works as a Product Engineer in Sweden. Before Neo, he worked at Sony Mobile. In his free time, Ragnar teaches martial arts.

Lotta Almryd
HR Manager (EMEA)
Lotta is an HR Manager based in Malmö. Lotta has a background in facilities management, finance and HR at companies like TAT The Astonishing Tribe and BlackBerry.

In her free time she enjoys doing things around the house and garden, spending time with her close friends and of course hanging out with her family of two kids and husband.
Kenny Huang
Sr. Manager, Global Sales Ops
Kenny previously worked as a consultant at Accenture and as a department lead at a hardware startup . During his free time, Kenny enjoys traveling the world, watching/playing sports, and challenging fellow nodes to board games!

Paul Killeen
Finance Administrator (EMEA)
Paul is an Office Administrator based in Malmö. He works closely with Michaela and Richard. Paul has held similar administration positions with Local Authorities in Ireland and also within the Finance Sector in Luxembourg. In his free time, Paul loves to cook vegetarian food and take his dog for long walks on the beach.
Dirk Möller
Area Director, CEMEA
Dirk has extensive sales and management experience in the IT industry, selling enterprise software solutions to the DACH market for more than 20 years. Dirk has a great experience of selling open source software solutions as well as great database management skills. He is joining us from Couchbase where he was managing the DACH market and growing the region from scratch to one of the best performing regions, including signing the biggest deal of Couchbases' history to date. He has also worked with companies like MongoDB, Neo4j, IBM, Symantec and Sophos. He loves to win over competitors and loves to strike great deals!

On an personal level he loves travel, hiking, skiing, mountain biking and just having fun with friends and his family.

Dirk is married to wife, Carla, and has two boys, 14 and 16, and lives just 5 kilometers east of Munich/Germany.
Jason Zagalsky
Federal Technical Account Manager
(new_node) - [:IS_WRITING] - > (bio)
Michael Treskow
Board Member
Michael is a Partner at Eight Roads Ventures, focusing on venture and growth investments in technology companies across Europe.

Previously, Michael was at Accel in London, where he was involved with investments in Celonis, ClusterHQ, Funding Circle, GoCardless, Packlink, Qubit, Semmle, Shift Technology, SpaceApe, Trufa, WeaveWorks and WorldRemit.

Originally from Russia, Michael lived for 10 years in Berlin, before spending another 10+ years in the US. He received a BA from Yale University and an MBA from the Stanford Graduate School of Business.
Emanuel Lang
Board Member
Emanuel Lang is a Managing Partner at Greenbridge, working with long-term technology investments. His most recent professional background before Greenbridge include H.I.G. Capital, an American mid-market private equity firm and Themes Investment Partners, a Hong Kong based biotech investment firm. Emanuel has held board positions in both private and publicly listed companies.

Emanuel is a Swedish national who has lived in the U.S., Hong Kong, and the past 6 years in London. He holds a Master's degree from London School of Economics.
Darryl Salas
​Enterprise Account Manager
Darryl has extensive experience in data management working with semantic triple stores, NoSQL databases, columnar databases, relational databases, and database and application integration. Prior to Neo Technology, Darryl worked as a Global Account Manager at SnapLogic, the leading enterprise integration PaaS. Prior to that Darryl was a Strategic Accounts Director for MarkLogic, a leading enterprise NoSQL database company. Prior to MarkLogic, Darryl worked for 10 years at SAP via Sybase as a Global Account Manager.

Darryl completed all but dissertation (ABD) at the NYU Stern School of Business PhD program and has a bachelor's degrees in electrical engineering and computer science from SUNY @ Buffalo. Outside of work, Darryl enjoys dancing salsa and west coast swing with his lovely wife Kaori. He also has run several marathons and enjoys biking around NYC on CitiBike.
José Rocha
Customer Success
José is a part of Neo4j's EMEA Customer Success team and is based in London, helping to support our commercial customers in EMEA, and globally. José has been involved in both development and support roles in the past 8+ years, working for big clients across several industries. He spent most of the time working on several projects for Portuguese telecom companies and more recently implemented and maintained a multi-asset platform for one of the biggest software provider in the financial services sector in the UK. José is originally from Portugal, but moved to London permanently in June 2015.
Julio Bayona
Sales Development Representative
Julio joined Neo4j to help execute our strategic account development initiatives. Prior to joining Neo, Julio was an IT consultant, most recently at Accenture where he charted a vast array of projects in cities worldwide. When not working, you can find him with a drink in his hand enjoying culinary events as well as co-parenting his Siberian Husky puppy with his girlfriend.
Christine Shaw
Senior Account Manager, Renewal Sales
Christine joins Neo Technology with over 8 years of Sales and Account Management experience. She is committed to customer advocacy and helping companies succeed. Born in Hong Kong and raised in the Bay Area, she split her time between continents and grew passionate about travel at an early age. In addition to travel, she relishes spending time with her husband Allen, son Adler, and dog Benji. Christine holds a B.S. in Psychology from the University of California, Davis.
Candace Shin
Manager, Enterprise Sales Development (East)
Candace is an Enterprise Account Development Representative at Neo4j. She's a Bay Area native & a Bryn Mawr College alumna who graduated as a Music major at Haverford College (lengthy, I know haha). When she isn't working, you can find her doing all the musical things, crafting, and lifting heavy things.
Keoni Gaspar
Business Development Manager, USA West
Keoni joins NEO Technology to execute support in the OEM space. Born and raised in Kona, Hawaii and now a local of San Francisco, he has over 17 years of high-level sales experience. Prior to NEO, Keoni was part of the Inside Sales Group at HP, Oracle, Extreme Networks, Huawei, and Indian Motorcycle. He majored in Interior Design and is also an author. After work you can find him in the city having drinks, traveling, in Vegas or Hawaii, or enjoying what the Bay Area has to offer.
Dave Shiposh
Lead Customer Success Architect
Dave (also known as "Ship") is based in Ottawa, Canada is part of the Customer Success team at Neo4j, ensuring the success of Neo4j's commercial customers. Previously, Dave spent 18 years at SAP Canada, predominately in pre-sales and partner enablement roles. When not working, Dave spends pretty much all of his time with his family and can most likely be found at a hockey rink or soccer field with one of his five children. Dave enjoys healthy eating, being active, doing Crossfit and playing hockey.

Navneet Mathur
Senior Director - Global Solutions
Nav Mathur is Senior Director Global Solutions at Neo. He is responsible for solutions development and Go To Market activities for Solutions.

Nav is seasoned in business development and brings over 20+ years of experience in consulting focused on Strategy, Planning and Transformational Business & IT Solutions.

Previously, Nav was at Wipro heading sales for the Enterprise Architecture practice across North America. He was also in a similar role at TCS previously. Nav also had a long stint at Cambridge Technology Partners starting as a developer and eventually leading the North America Architecture Practice.

Nav has a Masters degree in Software Engineering from Boston University and a Bachelors degree in Computer Engineering. He has also completed an executive management course from Babson College. Nav lives in the Bay Area with his wife and 2 boys. and is an experimental chef and wine nut.

Amy Hodler
Product Marketing Director, Analytics
Amy believes a thriving graph ecosystem is essential to catalyze new types of insights. Accordingly, she helps ensure Neo4j partners are successful. In her career, Amy has consistently helped teams break into new markets at startups and large companies including EDS, Microsoft, and Hewlett-Packard (HP). She most recently comes from Cray Inc., where she was the analytics and artificial intelligence market manager.

Amy has a love for science and art with an extreme fascination for complexity science and graph theory. When the weather is good, you're likely to find her cycling the passes in beautiful Eastern Washington.

Petar Alexandrov
Graphic Designer
Petar studied programming in high school, but realised that the visual aspect of things is something he is more attracted to. In his free time, you can find him cycling, cooking vegan meals or enjoying the sea, even though he can't swim.
Dan Fitzpatrick
Senior Web Developer, Front-End UX
Dan is a longtime East Bay resident who worked for several years as design lead for consumer technology magazines like PC Gamer and Official PlayStation. Before Neo4j, Dan worked as lead web developer for online retailer Headsets.com, where he focused on UX and conversion rate optimization. In his spare time, Dan enjoys open-water swimming and has participated in an Alcatraz-to-Angel Island swim. He also writes and records music.
Jens Oknelid
Developer
Jens started programming as a teenager because he was interested in making games and graphics demos. After finishing university and moving down to Malmö from Umeå, he has been working for ten years now with computer graphics and user interfaces at companies such as TAT, Blackberry and TOPP. He is very interested in Asian cultures and has lived in South Korea and Japan. His other hobbies include reading and painting.
Mattias Olsson
Finance Director & Controller - EMEA
Mattias Olsson is the Finance Controller – EMEA at Neo Technology. Before joining Neo Technology, he worked at QlikTech International AB (Qlik) as Accounting Controller for five years. During his time at Qlik, he built up and managed the accounting department supporting EMEA and APAC, corporate reporting to HQ in US, ensured compliance with statutory requirements and liaised with external audit to ensure audit compliance. Prior to Qlik, Mattias worked at EY as an approved auditor.
Anton Klaren
Developer
Anton is a developer with an MSc in Computer Science and has a passion for making files smaller and applications run faster. Previously he has worked as a web developer, IT director, research assistant and 3D game developer. He got interested in Neo4j when he evaluated its potential to be used as a reasoning engine for ontologies during his employment at Lund University. In his spare time, he likes to play the piano and cook amazing food.

Irfan Karaca
Software Engineer
After spending a decade developing full-stack and leading enterprise level management information systems, Irfan has focused on graph data visualisation and front-end technologies for the past 5 years.

He holds a B.S. degree in Computer Engineering and M.Sc. in Software Management from Middle East Technical University.
Maria Samaan
Enterprise Account Manager
Maria is an Enterprise Account Manager at Neo Technology. With previous experience in Account Management and Customer Success at Oracle, Business Objects, Hyperion and Pentaho, Maria has managed both Enterprise and SME accounts across various vertical sectors. Outside of work, Maria enjoys playing piano and tennis.

Caroline Tinz
Office Manager, Sweden
Caroline is Neo4j's Office Manager in Sweden and has a long history in retail management supervising stores and teams at Hemtex, Skopunkten and Din Sko in both Sweden and Denmark. She is a master of juggling multiple tasks and problem solving and will help loves to solve any office and facilities related problems. In her free time, Caroline likes to spend time her family and friends and cook.
Martin Junghanns
Graph Analytics Software Engineer
Martin is a software engineer living in Leipzig, Germany. He has a Masters degree in computer science from the University of Leipzig and is the main author of Gradoop, an open source framework for distributed graph analytics. His main interests are building nice abstractions to reduce software complexity, implementing and optimizing graph algorithms and functional programming concepts.

In his free time, Martin enjoys riding his bike up and down the hills, playing guitar and video games as well as reading about everything.
https://twitter.com/kc1s
Blake Boris-Schacter
Sr. Manager, Corperate Events, Americas
Blake has over 6 years of experience in event management and execution. He was most recently a Program Manager for Splunk, Inc., helping to create and manage a various types of sales enablement events across the country.
LinkedIn: blakeborisschacter
Andrew Bowman
Customer Success Engineer
Andrew has worked as a Java and Android developer in the San Francisco Bay Area since 2011, and has since shifted into a support role after falling in love in Neo4j and Cypher. Before joining Neo4j, Andrew became a frequent contributor to APOC Procedures and regularly assisted the user community on Stack Overflow and the neo4j-users Slack. He now extends that support to include enterprise users as a Customer Success Engineer. In his free time, Andrew enjoys gaming (digital and board) as well as Wing Chun martial arts.

Sascha Peukert
Software Engineer
Sascha joined Neo4j as a software developer in 2017 based in Dresden, Germany. Previously he studied computer science at TU Dresden and wrote his master thesis about developing graph views on Neo4j. Together with his colleagues in the Cypher team, he works on implementing and optimizing new features in Neo4j Cypher and security.

In his free time, Sascha likes swimming, cycling and crushing his favorite colleagues in Mario Kart.
Max Kießling
Developer
Max Kießling is a software developer and studied Computer Science at the University of Leipzig. His master thesis is about Cypher on Gradoop and Apache Flink. His interests are in distributed, high volume data computations, data mining and data integration. Prior to his work at Neo4j, he worked as a assistent at the Fraunhofer IMW. In his free time, Max enjoys the outdoors and photography.

Ed Crowther
Director of Sales Engineering
Ed Crowther is a member of the Sales Engineering team and brings with him 20+ years of pre-sales field and team leadership experience in the Business Intelligence, Enterprise Applications and Data Modeling software markets. He has worked extensively with customers in banking, insurance, retail and public sector.

Ed and his family live in New Hampshire USA, where he volunteers as a mentor to the local FIRST Robotics team, and otherwise pursues various outdoor recreational activities throughout the *many* different seasons of the year in New England.
David Oliver
Information Developer
David and his family live in a small village in Wiltshire, in the south of England. After leaving University with a degree in Media Science, David has spent nearly 2 decades specialising in technical documentation at IBM and ClusterHQ. Passionate about writing and learning about technology, David believes that with an open mind and the spirit of collaboration, there are always new things to learn and new things to share.
Jenny Owen
Software Engineer, Quality
Jenny works in the quality team, and is responsible for packaging Neo4j for Linux and Docker.
She completed her PhD in Computer Science from the University of York, studying swarm robotics and complex systems. Before Neo4j, she worked at MathWorks as technical support, and later as a Quality Engineer for MATLAB on cloud clusters.

In her spare time Jenny likes to ride her bike, watch films, and play board games; her favorite board game is Pandemic.

Julien Grobbelaar
Developer
Julien studied engineering at Stellenbosch in the Western Cape of South Africa, where he also managed to inspect several vineyards during his residency there. After university, he moved to London and spent ten years at Cisco Systems working on and implementing a range of networking protocols and security features which powers today's internet. At Cisco, his time was spent investigating, building, scaling and sometimes breaking distributed systems in Cloud environments, and more importantly how to recover them.

Adam Cowley
Developer Experience Engineer
Adam is a full-stack developer charged with the sole aim of making developers lives easier. Following just over two years of experience in the field working with clients of all sizes, his experience is now being channeled into improving the experience of developers by improving documentation, providing examples and developing component kits which help developers impress their bosses.

Away from the computer, Adam can be found cooking, playing pool or experimenting with technology.
Twitter: @adamcowley
Daniel Mayo
Developer
Dan lives near Cambridge, UK. His development interests include web applications, microservices, DevOps, Continuous Delivery, and automating things. Previously he's worked in areas related to FinTech, the Internet of Things, Smart Energy, social media analytics, online gaming and transaction processing middleware. When not working, he spends a lot of his time chasing after his two-year-old daughter.

Ljubica Lazarevic
Developer Relations Advocate
Lju is a techie with a keen interest in data and the opportunities it brings. Her background has encompassed development, consulting and architecture. In her free time, Lju enjoys playing board games, travelling and rowing.
Ravi Ramanathan
VP Sales Engineering, Americas
Ravi brings extensive experience building high performance pre-sales teams and processes for data driven software companies. Most recently, Ravi served as the VP of Sales Engineering for Zoomdata where he started & built the Sales Engineering teams showing prospects how to leverage all of the various modern data sources. Previously, he was the VP of Global Sales Engineering at Actian where he built & led SE teams across various geographies & business lines. Prior to that, Ravi built and led the Sales Engineering & Professional Services teams at ParAccel, which was acquired by Actian. Earlier in his career, Ravi led Sales Engineering and Professional Services teams for MicroStrategy, Actuate, and Blue Martini and spent his formative years at Price Waterhouse consulting on a variety of Data Warehousing and Business Intelligence projects. Ravi is a husband of 1, father of 2, and enjoys travel, hiking, and drinks.

Satia Herfert
Developer
Satia is a computer scientist working in the Cypher space. He has a distributed systems background and graduated from TU Darmstadt.

When not busy coding, he enjoys hiking, cooking, bouldering and dancing.

Vivek Sharma
Startegic Account Development Rep
As a Strategic Account Development Rep, Vivek will be looking after the Nordics Region, and will be the first point of contact for those who would like to learn more about Neo4j's solution. Previous experience includes selling marketing technology at start-ups like BrightEdge and Campaign Monitor across the EMEA region. As for his spare time, you'll find him in a gym six days a week, glued to a Kindle during his commute and always listening to house or techno music. He is also a bit of a video-game nerd!

Louise Söderström
Software Engineer
Louise has been working at Neo4j since 2017, mostly with Cypher and fine-grained security. She has a background as engineer in mathematics and loves hard coding problems.

On her free time, Louise likes to play boardgames and crochet. She is also a board member of the organization Pink Programming, which aim to increase the number of women in the IT industry.

Lewis Guess
Strategic Account Development Representative
Lewis a salesman/philosopher/musician/athlete from San Diego. He has very strong opinions about which California city has the best burritos and margaritas. He's excited to join the #1 data graphing platform as an SDR for Neo4j, and is ecstatic to find out how deep the connected data rabbit-hole goes.
Andrew Kerr
Developer
Andrew is a software engineer who has previously worked in data driven industries such as online advertising and social media. At Neo4j, he is able to jointly pursue his dual professional interests of product and data.
Gerrit Meier
Software Engineer
Gerrit is a software developer, Java and web addicted, and always looking for new things to learn. He tries to make the world better by sharing knowledge and ideas. He is co-leader of the JUG Ostfalen and last but not least open source committer.
Umar Muzammil
Technical Support Engineer
Umar is a Technical Support Engineer based in London UK working closely with the Customer Success Team ensuring effective liaison with Neo's clients globally. Umar's technical background is as a SQL DBA, Network engineer and a Data Analyst, amongst various other roles in which he has met and exceeded client expectations. In his free time, Umar enjoys travelling and photography.
Joe Depeau
Pre Sales/Field Engineering
Originally from the USA but now living in the UK, Joe has over 20 years of varied experience in the IT industry across a number of domains and specialties. Most recently, Joe has focused on technical pre-sales and solution architecture in the data and analytics space. When not geeking out over data and technology he enjoys camping, tending to his garden and allotment, reading, and playing boardgames and RPGs. He also bakes a mean cheesecake.
Nitin Sharma
Director, Field Marketing North America
Nitin has worked at leading high-tech marketing organizations for over 20 years. Nitin's expertise has been in field marketing where he's built and led teams both globally and in the Americas at Akamai, TIBCO and IBM. Working with customers and sales teams to understand business challenges and priorities has allowed him to design best of breed lead generation programs with his team mates in marketing. Nitin's family keeps themselves busy skiing, biking, and enjoying soccer…their most recent family member - Jett the dog (labradoodle) - has provided lots of love and happiness to their family.
Karl-Gustav Bergqvist
Head of Analytics & Operations
Karl-Gustav be working with supporting Neo4j management with business analysis and reporting. He has nearly 10 years of experience as a market research and management consultant, but most recently he came from a position as a business controller at Skandia. He is very interested in sports, both as an athlete and a fan, and is especially fond of his hometown of Malmö's football team.
Andrew Jefferson
Developer
Andrew is a software engineer specialising in distributed and scalable systems. Andrew has been employee #4 or 5 at two successful startups and worked on Petabyte scale systems at Apple. During his career, Andrew has worked on high performance DNA analysis, built a cloud platform for Artificial Intelligence and written an O'Reilly eBook on DevOps. Andrew has left London and Silicon Valley behind to move to the Bavarian Alps where he enjoys hiking, climbing and skiing in his free time.
David A. Richard
Sales, Southeast Region
David has a solid track record of leading sales in the Data Warehousing, Business Intelligence, Analytics, Enterprise Content Management and Security markets with early stage and public companies. Dave was the founding VP of Sales and Director of Sales for organizations such as Informatica, Acts/Business Objects/SAP, OpenText, Merced Systems, Altirnao/AODocs to name a few. Dave has degrees from Virginia Polytechnic Institute and State University (VA Tech) in Mathematics and Computer Science. In his free time, Dave spends time with family and friends, riding motorcycles and doing anything outdoors and staying active.
David Rosenblum
Sales Engineer
David has a technical background where he has held consulting, dev/support team management and pre-sales roles. He has held Pre-Sales roles at Sybase, Datawatch and Zoomdata.

David and his wife live on a small farm in Pittstown, NJ, where their two sons grew up. David enjoys renovating homes, working on the farm, and discovering great new technologies, where his passions extend to sharing the vision and working the deals.
https://www.linkedin.com/in/dlrosenblum/
M. David Allen
Partner Solution Architect
M. David Allen is a technologist who loves to learn and to figure out how to do things that haven't been done before. At Neo4j, he is a Partner Solution architect working with Neo4j's strategic partners, in particular cloud computing platforms and Hadoop/Spark partners. Prior to Neo4j, he held various roles in consulting and government, full stack software development, and a stint as CTO of a technology startup.

Outside of work you'd usually find him playing guitar or cycling. He loves meeting new people, and have a very keen interest in language and culture and love to find common ground with other people through travel and music.

Mark Quinsland
Pre-Sales Engineer
Mark is a pre-sales engineer based on the West Coast. He was a full-stack developer and consultant for the global automotive industry before becoming a pre/post sales engineer with a Santa Clara-based NoSQL & Graph startup. His true passion is helping people harness the power of tech to solve interesting problems. When not working or traveling, Mark can usually be found hiking with his dogs along nearby Folsom Lake.

Stuart Laurie
Sr. Sales Engineer
Stuart is a member of the Sales Engineering team and brings 15 years of experience helping many Global 2000 organizations solve their business challenges leveraging semantic technologies, natural language processing, search and graphs. Stuart has experience across a wide range of industries, including healthcare, finance, manufacturing and retail. Stuart lives in the Bay Area and spends whatever free time he has going up and down hills at - what he thinks is - speed, either on a mountain bike, dirt bike or skis.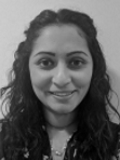 Aji Janis
Customer Success Manager
Aji has a background in technical consulting in Federal and Commercial industries. Her primary focus as CSM is to maintain a constant pulse with her customers and help them be successful.

On the personal front, she loves spending time with her human and fur babies, enjoys walks, and Amazon Prime!
Rodrigo Haces
Customer Success Architect
Rodrigo is a Technology enthusiast with 10+ years of experience in Data Analytics, Business Intelligence, Data Integration and Big Data industry working in many roles including Consulting, Enterprise Architecture and Development. Prior joining Neo4j, Rodrigo spent close to 8 years working for Pentaho.

Outside work, Rodrigo is passionate for his family (wife and 3 kids: Ines, Mikel and Olivia), technology and sports (Real Madrid, Boston Celtics and Buffalo Bills).
Christian Jepsen
Board Member
Christian is a former entrepreneur, co-founder of Sunstone, and responsible for their investments in Prezi, Blackwood Seven, Natural Cycles, Werlabs and others.
Johannes Unterstein
Software Engineer
Johannes organizes the java user group in his home town Kassel, teaches at the DHBW Stuttgart and works as software engineer at Neo4j. He spent the last few years building distributed and containerized systems with focus on orchestration frameworks. Besides his love for technology, he loves to annoy the neighbors with his guitars, to lose at table soccer and to get the nails painted by his daughter.

Dan Flavin
Sr. Sales Engineer
Dan is a Chicago based pre-sales engineer with an extensive experience in all things data. Over the last 10 years, Dan has worked with clients to envision and successfully implement solutions in the Hadoop, NoSQL, Machine Learning, and Massively Parallel Database technology realms.

When he's not wondering what problems cannot be best solved using a graph model, Dan can be found traversing trails around the Midwest and the Great Lakes with his lovely wife, Pat, and their trusty tent. Pat and Dan are perfectly content with his two children not calling during their wanderings because they are mostly self sufficient, or they've sauntered out of cell phone range.


Hugo Firth
Software Engineer
Hugo is a software engineer working on the distributed systems team. Before joining Neo4j, he worked at Newcastle University, where he completed his PhD in investigating workload-aware techniques for partitioning large graphs and later delivered a project researching machine learning techniques to support HE students.

Outside of work he likes to take the odd photo and read sci-fi books. Oh, and he drinks a lot of coffee: if you ever notice him without cup-in-hand, feel free to send help!

Jennifer Reif
Developer Relations Engineer
Jennifer Reif is an avid developer and problem-solver. Learning and writing code are core parts of her daily activities, and she enjoys creating content to share with others. Frequently, her content includes speaking at conferences and developer-focused events, as well as writing. Her passions are finding ways to organize chaos and delivering software more effectively.

Other passions include her cats, traveling with family, hiking, reading, baking, and horseback riding.
Brock Alston
Director of Sales, Western Region
Brock Alston brings over 30 years of experience to his role as Sales Director for Neo4j. Previously he's worked at enterprise software companies such as Oracle Corporation, Vertica Systems, MapD Technologies, Turbonomic, Siebel Systems, and Brio Technology. Brock has a Bachelor of Science Degree from Purdue University, so before his software-focused career he worked as an Aerospace Engineer at Lockheed Martin and The Aerospace Corporation. Outside of work his interests include music, art, and literature.
Thanh Cao
Sr. Financial Analyst
Thanh is a Finance professional with a enormous passion for data and data-driven approaches, so joining Neo4j was a naturally easy decision. Prior to Neo4j, Thanh worked as the only Financial Analyst at iD Tech Camps, led the whole company budget projects in two years and created finance processes for iD Tech Camps, whose operation is in all states of US, Hong Kong and China and UK. He was born and raised in Vietnam and holds an MBA from San Jose State University. Thanh is also a huge fan of soccer (his favorite team is Manchester United), coffee and Fifa.

Eric Monk
Principal Consulting Engineer
Eric is a member of the Solutions organization and is based in the greater Washington DC metro area. He has over 25 years of experience in the enterprise data space, having worked with graph databases, semantic web technologies, NoSQL databases, and SQL databases in both the government and commercial sectors.

When he's not working with data, Eric can be found hiking, catching a movie, or enjoying time with his family.
Gary Mann
Sr. Pre-Sales Engineer
Gary Mann is a Washington, DC based Sales Engineer working with the Federal team. Over his career, Gary has worked many roles in both pre- and post-sales. He started his career as an engineer and developer working for the National Security Agency. As an SE, he's worked with many technologies, including unstructured data analytics, enterprise search, big data processing and analytics, and security analytics. His most recent roles were with Securonix, a security analytics vendor, and AppDynamics/Cisco. He lives in Falls Church, Virginia with his wife and two daughters. On off hours, he's on the running trail or ferrying kids around to travel soccer games.
Jocelyn Hoppa
Copywriter
Jocelyn is working remotely from the 'burbs of Philadelphia. She has been involved in some form of content creation since graduating with a journalism degree in 1999, and has had successful runs in A&E magazine publishing, content marketing, and book publishing (she wrote a biography on Isaac Asimov for teens). When the day job ends (and sometimes before it begins), she enjoys running her own online music magazine, practicing yoga, painting, playing guitar, gardening, cooking, and hanging with her partner, Allan, and Cattle Dog, Nami.

Leena Bengani
Senior Director of Corporate Communications
Leena has two decades of Enterprise Technology experience across consulting & product management, finally graduating to marketing strategy & communications. She has had the chance to develop a global sensibility and lifelong friendships by working in the UK, on both coasts of the USA and by managing a distributed team spanning India, Nigeria and Spain. Prior to joining Neo4j, she worked for MicroStrategy, Actuate (acquired by OpenText) and most recently for Duta, a startup in the mobile messaging space. She holds a BA and an MA in Politics, Philosophy and Economics (PPE) from Oxford University.

Leena is passionate about women's leadership and the graphiness of life. She loves to paint, practice yoga and meditate, preferably all at the same time!
Hannes Voigt
Software Engineer
Before joining Neo4j, Hannes completed his PhD at TU Dresden in 2014. Hannes' involvement with graph data management and graph query language design goes back to 2010. At Neo4j, Hannes helps to develop and foster Cypher and GQL as the query language for property graphs.

Hannes likes good food, traveling, being outdoors, as well as reading books.

Ivan Zoratti
Director of Product Management
Ivan is part of the Product Management team at Neo4j. He started his career at Digital Equipment Corporation, following his passion for the kernel of the PdP 11 machines and later with VAX/VMS Macro programming and networking. An author and an entrepreneur, he founded Dianomic Systems (an IoT startup), was CTO at SkySQL (now MariaDB) and led Systems and Sales Engineering teams at MySQL, Sun and Oracle.

Ivan lives in Windsor, UK, he practices martial arts and helps Open Source Communities around the world.
Michael Simons
Software Engineer
Michael Simons is a father, husband and athlete (the later is probably just wishful thinking).

He is also a Java Champion, published author, JUG leader and currently working on Spring Data and Neo4j-OGM at Neo4j. In this role, his main focus is providing first class support of Neo4j in the Spring Environment, but he also made contributions to Testcontainers, Spring Boot, Quarkus and a couple of other projects.

Michael writes regular about Java, Software Architecture and live in general on https://info.michael-simons.eu
Elaine Rosenberg
Principal Curriculum Developer
Elaine's mission here at Neo4j is simple – teach customers how to best use Neo4j by focusing on tasks within the context of role-based learning paths. She comes to Neo4j with over 25 years experience developing technical training for a variety of database platforms.

When not at her computer, Elaine and her husband, Jack, grow organic fruit and berries on their farm in Texas, where families can come to pick their own food. She also designs and creates 3D metal art sculptures.
Anurag Tandon
Director, Product Management
Anurag's mission is to help Neo4j customers get successful with our portfolio of end-user products. Prior to Neo4j, Anurag spent almost two decades in big data analytics and business intelligence, while in product and customer facing roles at Zoomdata and MicroStrategy. He is keenly passionate about enabling visual experiences that allow end users to freely explore their data assets.

Anurag holds a B.Tech. from IIT Bombay and an MS from University of Maryland, both in Mechanical Engineering, and an MBA from University of Michigan. He lives in Northern Virginia and enjoys leisure time with family and friends, and wandering to new places; ideally both.
Denise Persson
Board Member
Denise Persson has long brought her very significant marketing, sales and product management expertise to the task of developing global technology brands.

Over a career that spans over 20 years, she has built and led global marketing teams for high-growth, category-creating tech-companies and guided a number of businesses through multiple growth phases including mergers and acquisitions and two public offerings. She's now the CMO at Snowflake Computing, a cloud data warehouse company, where she leads worldwide marketing, including demand generation, product marketing, analyst relations, public relations, and brand strategy.

Prior to joining Snowflake, Ms. Persson served as the CMO of Apigee, an API platform company that went public in 2015. Previous to her CMO roles at Apigee and ON24, Ms. Persson was the EVP of global marketing at Genesys, a publicly traded company and leading SaaS provider of unified conferencing and collaboration services. At Genesys, she helped grow revenues tenfold from $20 million to $200 million and the product base rose to include 200 of the Global Fortune 500. Ms. Persson has lived and worked outside Sweden for 18 years, including four years in Paris and 14 years in the Silicon Valley, Denver and Washington, DC.

Ms. Persson holds a BA in Business Administration and Economics from Stockholm University and an MBA from Georgetown University's McDonough School of Business.
Stefan Wendin
Innovations Lab
Stefan helps our partners move beyond planning, strategy papers and meetings. Just as Jan L. A. van de Snepscheut once supposedly said, "In theory there is no difference between theory and practice. In practice there is," he designs and facilitates things to make it simple for all to start doing something a bit differently.

Stefan is a recognized speaker, thought leader and strategic advisor. What led him here is 15 years' experience as a strategic business advisor and creative director of companies like Sapient Razorfish, Cheil and Hyper Island, to name a few.
Sören Reinchart
Software Engineer
Sören will a a software engineer on the Morpheus team. Prior to joining Neo4j, he was studying at Leipzig University and wrote his master thesis about Cypher on Flink. Outside of work, he enjoys playing electric guitar and sports, mostly Canoe Polo.
Sebastian Wictorin
UX Designer
Sebastian works creatively around the clock. When he is not designing frontend solutions for Neo4j, he often produces music in varied genres. He identifies with successful people that think differently, and strives to one day become one himself.
Jan Aertsen
Senior Director of PS EMEA
Jan has worked in Business Analytics since 1996. He has extensive experience with data integration, analytics and all sorts of data driven projects across various industries.

Jan has a strong experience in:
+ Developing scalable Customer Services organiszations in high growth companies
+ Hiring and managing technical teams and building new teams from the ground up
+ Working alongside the Sales Team to drive Services sales
+ Architecting complex technical solutions and managing time critical projects
+ Stakeholder management

When not working, you'll find Jan home with the family, hiking in the mountains, or behind his drum set.
Arvid Åsbrink
Analyst
Arvid joins the Neo4j Stockholm office and will support Neo4j management with business analysis and reporting. Arvid has previously worked as a financial analyst and management consultant for 8 years, based in Sydney and in Stockholm. Arvid is an avid music fan and never misses an opportunity to see a concert featuring someone interesting.
Jaroslaw (Jarek) Palka
Performance Benchmarking Infrastructure Developer
Jarek is a long time Neo4j community member and graph's advocate in Poland, turned into full-time Neo4j performance engineer. Will make sure Neo4j will use JVM and OS capabilities to provide fastest graph platform on this planet.

In his free time, Jarek is a frequent speaker at software conferences, talking mainly about JVM internals and, from time to time, about software architecture. When he is not speaking or coding, he is listening to sludge metal and reading urban fantasy books.
Therese Magnusson
Developer
Therese recently finished school and is now a civil engineer in computer science. Outside of work, she enjoys reading and scouting, both as a scout herself and as a leader to younger kids. At Neo4j, she is a developer based out of our Malmö office.
Tobias Johansson
Software Engineer
Tobias has worked in a number of different fields, including embedded operative systems, DSLs, e-commerce, text analysis, and distributed computing. Programming languages, functional programming, and vegan cooking are close to his heart.

Jennifer Adams
Director of Engineering
Jennifer brings over 20 years of experience in various technologies and is always interested in any new technology in any field. She was born and raised in the US but is now happy to call Sweden home. She enjoys traveling, painting, learning Swedish, and playing logic and board games.
Sumeet Toprani
Project Director
Sumeet Toprani is a Project Director within the Professional Services team focused on driving successful Client Deployments for Neo4j. He oversees key aspects of project delivery, client delivery processes and driving long term customer relationships. Prior to Neo4j, Sumeet has experience deploying Agile Mortgage Automation (@AiFoundry), Web-Mobile (@Mobiquity) and Search (@Attivio) solutions driving key ROI to small, medium and large customers. Sumeet holds a M.S. in Computer Science from WPI and B.S in MIS from Rutgers University.
Dan McGary
Corporate Account Executive
Based in Dover NH, Dan has spent his career in technology sales helping clients solve business challenges with a broad range of solutions, including ERP, Data Analytics, Business Intelligence, Omni-Channel Marketing, and Customer Experience Management. Dan has sold for IBM, Oracle, and Bottomline Technologies most recently. Outside of work, he enjoys playing music and spending time outdoors biking, and hiking with his wife, kids, and his labradoodle puppy.
Mike Carey
Senior Account Executive
Mike has an extensive background in enterprise sales, including 7 years at MarkLogic where he was focused on expanding their presence into the broader enterprise market. He joins Neo4j from RichRelevance, where he was focused on selling machine learning/AI based personalization and product recommendation solutions. In his free time, he enjoys all outdoor activities, especially skiing, mountain biking, and tennis.

Mattias Pernhult
Site Reliability Engineer
Mattias studied Computer Science at Malmö University. After university he spent 2 years working as a Backend Developer at Perigee and was in charge of the entire backend development and infrastructure. Aside from programming and watching football, Mattias spends his free time with family and friends.
Sabine Seitz
Senior Digital Marketing Manager EMEA
Sabine is passionate about marketing and has a genuine curiosity for technology innovation and its impact on business and society. She feels fortunate that she has had the opportunity to work as a marketer almost all her business life within the Telco and software space and has witnessed so many changes within the space.

She has held positions with global and regional responsibilities and different roles in marketing and communications, both in enterprises and agencies. Most recently, she held roles as a Field Marketing Manager at Red Hat and SUSE for DACH and as the global marketing person at the IoT incubator of Deutsche Telekom. She enjoys working with international colleagues and learning new things from different cultures and about specific markets.

In her personal life, she enjoys the creativity of cooking with and for family and friends and tries to balance this with running and playing golf.
Justin Fine
Sr. Sales Engineer
Justin Fine is based in Los Angeles, CA and is a Sales Engineer working mainly in the SoCal region. His academic background is applied mathematics, and he has worked with graphs for over 12 years in many different verticals while consulting (federal, telecoms, financial, etc). During this time as a consultant, his focus was mainly advanced analytics utilizing NoSQL technologies. He most recently comes from Microsoft's Azure team where he was a Data Solution architect and is very excited to be part of the Neo4j family! When Justin isn't nerding he enjoys scotch, cigars, and reading with his cat, Penny.
Linus Lundahl
Software Engineer
Linus is a developer who has been designing and developing for the web since the internet exploded on the scene in the mid-90's. Doing projects in his spare time is fun and all, but to take his skills to the next level, Linus studied Interaction Design. Since then he has racked up more than ten years of experience with creating beautiful and user friendly applications.

Linus is also a father, Malmö FF supporter, music listener and overall, easy going.
Penny Stevenson
Talent Acquisition EMEA
Penny has spent most of her career in Technology, starting in Sales and working for companies like Oracle. From there, she transitioned over to become a Recruiter in 2011. Her previous role was Head of Recruitment EMEA & APAC at Pentaho (now Hitachi Vantara ). She is extremely passionate about her role and enjoys every day working with and hiring great candidates. Her interests are most forms of exercise, especially Boxing, Spinning and Yoga.
Lorena Iturra
Sales Development Representative
Lorena joins Neo4j as a Sales Development Representative based in London covering Spain. She is originally from Chile and has lived 10 years in the UK. Her passion is travelling and learning new languages.
Mark Andrews
Sr. Consulting Engineer
Mark comes to Neo4j from Amway, where he spent 14+ years in varied roles from Developer to Manager to Enterprise Architect. He has been responsible for designing, building and maintaining Amway's eCommerce platform and bonus calculation engine. Prior to Amway, Mark spent time with IBM Global Service and other smaller consulting organizations. His education is in Architecture (buildings) and later Computer Science.

Mark and his wife of 24 years live in Rockford, Michigan with their 3 children, ranging in age from 13 to 21. In his spare time, Mark enjoys running, hobby farming and fixing up his 165-year-old farmhouse.
Elizaveta Skirando
UX Designer
Elizaveta joins Neo4j as a UX Designer. Previously, she worked in software design, game design and user research. She has her masters degree in Interaction Design from the Malmö University, where she learned not be afraid to be critical and explore new ways of human-computer interaction. She is a bookworm and a food geek. Originally from Russia, she loves traveling the world and seeing new places and cultures.
Petr Janouch
Software Engineer
Before joining Neo4j, Petr worked on projects for a large e-commerce company, where he mainly took care of delivering tens of thousands of orders to customers in six countries. Petr was also involved in Java EE implementation in GlassFish and WebLogic application servers and related open source libraries. Outside of work, Petr likes playing tennis and skiing and, as any other Czech person, enjoys having good beer with his friends.
Clemens Anzmann
FrontEnd Developer
Clemens joins Neo4J as a FrontEnd Developer. He previously worked at Kahoot! and EmpathyBroker as a Data Visualisation Engineer, and he loves to bring data to life in the browser. Outside of work, when he is not coding, he enjoys making music, photography and flight simulators.
Sara Schönfeldt
Accounting Manager
Sara joins Neo4j as an Accounting Manager for EMEA. Prior to Neo4j, she most recently worked at Unity Technologies in Copenhagen as the EMEA Finance Manager and before that she worked at Qlik for 2,5 years. She is originally from the north of Sweden and has a Masters Degree in International Business. In her spare time, she likes to hang out with her family and spend time in the South West region of France.
David Klein
Board Member
David is a co-founder and Managing Partner of One Peak.

Prior to One Peak, he was a senior investment professional at growth equity fund Summit Partners in London, where he was responsible for sourcing and executing technology and healthcare investments across Europe and Israel. He also led technology investments at Morgan Stanley Principal Investments. Throughout his career, David has sourced and led the execution of investments totalling more than €500 million, with a focus on software and communications technology. He also served on the boards of 14 portfolio companies. He started his career in the Telecommunications, Media & Technology Group at Morgan Stanley in London and São Paulo. David enjoys sports, travelling, and arts. He was also a trustee of Age UK Tower Hamlet, the UK's largest charity for the elderly.

David speaks English, German, French, Spanish, and Portuguese. He holds a Master's degree in Business Administration and Economics from University of St.Gallen (HSG), Switzerland.
Elliot Sands
Sales Development Representative
Elliot is a big data, AI and all things high-tech enthusiast. Before working for Neo, he worked in data security and innovation analytics. When he's not driving revenue growth, Elliot enjoys London leisure, literature and sports.
Yossi Krichli
Enterprise Sales Representative
Yossi has over 22 years of sales management and business development experience in the IT industry, selling enterprise software, hardware and services solutions to the Israeli market. Yossi joins Neo4j from Redhat, where he was leading the financial Services Sector. He has also worked for IBM, Microsoft, HP and Software AG.

On a personal level, he has a passion for traveling, professional photography and participating in triathlons together with his spouse, Yael.
Yossi has two beautiful children, 18 and 24, and lives near Tel-Aviv.
Gal Bello
Field Engineer
Gal is a results oriented engineer, with strong passion for data and technology, while motivating his team members and remaining customer focused. He has a wide business view in implementations, developments & architectural platforms, built to derive change in any organization. He has vast experience and strong technological background, needed to comprehend all aspects and complexities of a project & product, while efficiently communicating with all different organizations functions and delivering success.

Gal is a sports fanatic, from Soccer to Basketball, through Acrobatics and Snowboarding.
In addition to sport, His strongest passion is education, as he volunteers for many years now in Israel's educational system as a tutor for students.
Marcus Hughes
Site Reliability Engineer
Marcus joins Neo4j as a Site Reliability Engineer. Previously, he held infrastructure positions in small startups, most recently handling large scale deployments on AWS. In his free time, he likes to play around with his own IoT projects (even if they serve no purpose), study/learn, and game.
Daniel Terlizzi
Support Manager
Daniel manages the worldwide support team in providing technical assistance to our customers. Daniel has worked in different support roles for many years with cloud service offerings and on-premise products. Daniel is a foodie who loves traveling the world and enjoys solving puzzles.

James Edwards
Software Engineer
James joins Neo4j as a Software engineer on the cloud team. Previously, he spent most of the last 10 years working in consulting in a variety of roles, but mostly focusing on development tooling, infrastructure automation and cloud technology. When not doing things with computers, he likes to listen to unusual experimental music, travel to not so touristy places and follow lower league football.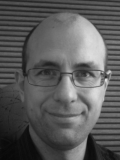 David Bergkvist
IT Manager, EMEA
(new_node) - [:IS_WRITING] - > (bio)
Dimitris Larisis
Senior Security Engineer
Dimitrios (goes by Dimitri) is employed at Neo4j as Senior Security Engineer, and initially, he will be looking into all security related aspects of moving to the cloud. In his previous employment, he was working as an IT Security Specialist for the Big Data platform of a large financial organization. He is heavily interested in the areas of predictive analytics for cyber security use cases as well as in the convergence of Data Science with Information Security.

His free time is spent on being an active player and the head coach for the only truly international football club in Copenhagen that competes in the official Danish Football Association leagues.
Valdemar Roxling
Software Engineer
Valdemar has an MSc in Computer Science from Lund University in Sweden. Solving difficult problems with elegant solutions is what drives him as a developer. He has previously worked in industrial robotics and mobile game development.

He loves traveling to discover new places and cultures and wants to visit every corner of the world. He also enjoys physical challenges, almost as much as logical ones.
Jeff Tallman
Sr. Sales Engineer
Jeff has spent ~30 years in the database industry, working with some of the largest global FSI firms, US DOD and many other customers with a strong focus on performance & tuning, data replication, data encryption and high availability. Jeff made the leap from XOLTP and RDBMS to graph databases in 2019 with a goal of dusting off the math degree the US Navy paid for a long time ago.

When not speaking Cypher and SQL, Jeff's other dialects include "malamute woo woo" as he has been on the support staff of several Alaskan malamutes for the past 20 years and currently is owned by 2 of them. When not fighting the fur battle, Jeff likes to travel and has been to most continents and many countries thanks to his employers, but, alas, being an American - he can only speak English....
Angeliki Komianou
Software Engineer
Angeliki is a software engineer. She studied Computer Engineering and holds a master's degree in Informatics of Life Sciences. She has work experience in web development and data visualization. She has also worked and participated in publications in bioinformatics. Outside of work, Angeliki enjoys cooking with friends, watching documentaries and learning new languages.
Lisa Hatheway
Vice President, Demand Generation
Lisa Hatheway has more than two decades of global enterprise demand generation and marketing operations experience. Lisa started her career in New York at MasterCard International but was "bitten by the technology bug" and moved to California. She has worked for several successful start-up companies, like Telerik, where she developed a passion for the building and connecting with the developer community. Lisa is excited to create demand for graphs everywhere since she will be the first to say "connections are the business!"
Henry Lin
Consulting Engineer
Sporting two bachelors degree from UConn, one in psychology and computer science, and a previous life as a casino games dealer, Henry delved into the tech world hoping to solve its most important problems. In his free time, he loves to rock climb.
Lucy Crick
Account Manager
Lucy joins Neo4j as an Account Manager, based in the London office. With over 8 years experience in the Technology and Software industry, most recently with Serena Software, which was then acquired by Micro Focus, Lucy is passionate about building and developing long-term, positive relationships and has experience in retaining and upselling existing clients across various vertical markets.

Lucy studied Languages at Cambridge University and spent her Year Abroad in Montpellier, where she trained in one of her other passions: theatre and the performing arts. Outside work, and when not on stage, Lucy enjoys theatre, music, travel, discovering new cultures, good food and good wine. She is a founding member of Project Sunshine, a volunteering project which travels to the Hebei province in China each year to work with school children in three rural schools in Zhangjiakou, aiming to encourage children to learn English through play, song and performance.
Angelo Bueti
Project Director
Angelo Bueti is a certified Agile project management consultant with experience delivering professional services in business intelligence, software development and big data analytics projects. Before joining Neo4j, Angelo was Engagement Manager for Hitachi Vantara, where he delivered Pentaho-enabled digital transformation projects to enterprise customers across Europe and Asia.
Jessica Wright
Technical Writer
Jessica is a linguist who dabbles in tech. She has had a varied career, a winding road that eventually led to Neo. Jessica has a life outside of the office as well, where she is a mom who tries her best to stay active, physically and mentally, while bringing up her daughter. Also, she really doesn't like writing about herself in third person.
Bledi Fështi
Software Packaging and Deployment Engineer
Bledi is a Software Packaging and Distribution Engineer at Neo4j who was born in Albania and studied Computer Networking at the University of Durres. Prior to moving to Malmö, he worked as an Information Security Specialist for the Albanian State Police and always had a strong interest in DevOps culture.

In his free time, he enjoys traveling and discovering new places, cycling, cooking and self-improving to be the best version of himself.
Alexander Ivakin
Software Engineer
Alexander is a software engineer in the Neo4j Aura orchestration team. His career arc spans through a variety of roles: writing on-board safety system for Navy; fixing bugs in CAD/CAM software older than himself; giving second life to an abandoned ERP system; and, most recently, wrestling with performance & scalability at Qlik. Developer by day and a math-geek at heart. Alexander enjoys making complex things simple and occasionally the other way around.
Bert Radke
Consulting Engineer
Before joining Neo4j as a field engineer, Bert has over 20 years of experience in roles ranging from software developer to consultant to architect in various domains. Although he often works full-stack, he prefers designing and implementing Java solutions in the backend. As enthusiastic as Bert is about new technology, he aims to build software that provides business value to the customer.

Bert lives with family in Munich, Germany and loves hiking in the Bavarian alps
Robert Steward
Software Engineer
Robert is an avid skier, gamer and sci-fi enthusiast with a bad programming habit. Feeding that habit over the years has led to him working across a variety of industries in and out of London, across the entire stack, and coding in any language that gets the job done. When he isn't testing his experience in creating, deploying and maintaining digital products using best practice techniques; he'll either be playing board games in the pub, devouring the latest Netflix series or debating politics with his long-suffering friends and family.
Sadie Percell
Field Operations Incentive Manager
Sadie joins Neo4j as a Field Operations Incentive Manager, where her primary focus will be within sales incentives. Before joining Neo4j, she worked as a consultant within HR-management with specialization in Compensation & Benefits/ Rewards. In her spare time, she enjoys exercising, in particular running, yoga, and also traveling and cooking.
Jessica Baumgardner
Content & Deman Gen Copywriter
Jessica Baumgardner has been writing professionally for about seven years, with experience in journalism, public relations, and marketing. While she's written for a wide range of industries, her greatest interest is in the technology space.

When she's not writing blogs, emails, or e-books, Jessica enjoys life in Chicago with her husband, Paul, and their two dogs, Gus and Dora. She also loves reading, baking, photography, and drinking coffee.
Vivek Saran
Support Engineer
Vivek is a member of the worldwide support team and is based in Columbus, OH. Before joining the company, he used Neo4j for over 2 years and is a Neo4j Certified Engineer. Previously, he has spent 17 years implementing enterprise solutions and providing customer support for the Property & Casualty (P&C) Insurance companies.

Outside of work, Vivek enjoys meditation and spending time with his family.

José A. Alvarado-Guzmán
Sr. Data Scientist
José is a data scientist, biostatistician and certified java developer. He has worked in different areas of the health industry for over 15 years. Prior to joining Neo4j, he worked in Graphen as a Senior Data Scientist and team leader for Machine Learning and Artificial Intelligence Systems with applications in medical domain, cognitive robotics, graph databases, market intelligence and cybersecurity. José has successfully developed several AI systems, including a Pathology Result Analyzer, Biomedical Search Engine and Dr. Adam (a humanoide robot capable of answering any medical question). In 2018, he received the Neo4j Graphie Award for graph analytics and enhanced virtual reality. His professional interests lie in the application of graph-based Data Science and Artificial Intelligence to help companies find business solutions to fulfill their needs.
Nicolas Rouyer
Sr. Field Consultant Engineer
Nicolas joins Neo4j as a Senior pre-sales consultant and was previously a Big Data Expert at Orange Telco Company. He has written some books on Neo4j and leads the meetup in Toulouse. In his spare time, Nicolas enjoys jogging and playing the violin.
Martin Bendsoe
Software Engineer
Software Engineer, Database Drivers. Likes to read technical books.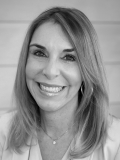 Anne Taylor
HR Director, Americas
Anne Taylor is a San Francisco Bay Area native, raised in the suburb of Burlingame and currently residing in SF. Anne holds a BS in Human Development from San Diego State University and comes to Neo4j with over 15 years of HR leadership experience.

Anne has a true appreciation that human capital is every organization's greatest asset. She is enthusiastic about building HR infrastructure from the ground up, partnering with leaders to help grow teams and themselves to meet business goals and create environments that encourage an enjoyable and productive workplace.

In her free time, Anne loves to spend time with her family, walking on the beach with their Rocket Dog Rescue, "Maverick", a Bernese Mountain dog mix, visiting the Calistoga Hot Springs and tasting new wines in Napa Valley.
Luis Salvador
Senior Pre-Sales Engineer
- What will I be doing at Neo? --> Senior Pre-Sales Engineer
- What was I doing previously? --> Solutions Engineer at Fiserv, in the FinTech world
- What do I enjoy outside of work? --> Very social, super active and an adventurer overall - having lived in 5 countries (including Hong Kong and Taiwan) and having visited over 50 countries, in February 2019 I finished my second trip around the world. I love photography and video editing so I make movies about my trips or about any other event. Who knows, one day I might make a movie about a day at Neo4j!

Riccardo Ciarlo
Sales Manager
Riccardo has extensive sales experience selling enterprise software solutions to Italian market for almost 25 years. Riccardo has sold into a variety of organizations in multiple industries (Finance, MFG, Utilities, Automotive, Aerospace & Defense, Machinery), created positive business relations, identified new sales opportunity and securing large deals.

He is joins Neo4j from IHS Markit, where he was in Oil & Gas and Aerospace & Defense industries, growing the Italian market for IHS. He also worked for PTC, Veritas/Symantec, Fast Search, Microsoft and Autodesk.

He loves spending time with customers and prospects, understanding their needs and finding new business opportunity.

In his spare time, he loves to ride motorbike, skiing and watch great movies.
Pontus Nyman
Software Engineer
Pontus joins Neo4j as a Software developer with 8 years experience of front-end automation testing. He enjoys re-ensuring quality and sharpening efficiency in all areas. At his previous company, Qlik, he worked as an automation architect for the front-end part of the product.

In his spare time, he enjoys spending time with his family, cycling, floorball and lifting iron in the gym.
Dave Voutila
Sales Engineer
Dave is a transplant to the state of Vermont, having grown up and spent most of his life in Massachusetts. After receiving his degree in mathematics, he worked in a variety of sales engineering roles at software startups and spent some time as an independent consultant. Prior to joining the Neo4j team, Dave was VP of Solutions for a SaaS startup where he was a full-stack engineer as well as the lead cloud systems engineer.

When not working, Dave's an okay ultramarathoner, likes skiing downhill and Nordic, and enjoys hiking the Green Mountains with his wife and their golden retriever. Not to be left out, his cat maintains Chief Feline Officer status in his household.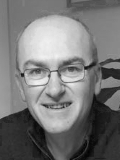 Valerio Malenchino
Product Manager for Neo4j Database
Valerio joins Neo4j as a Product Manager, working on the main database product.

He started his career as software engineer, then spent some time in professional services, and about 5 years ago turned into a product manager. His latest gig was at BenevolentAI, a company that uses AI, and a knowledge graph, to speed up drug development. Before that, Valerio worked for Ontology Systems (now EXFO), a company that uses graph technology 'of the other type,' aka triplestores, to link telecom data and solve some common operational use cases. he started his career in telecom research labs in Italy (CSELT, now TI labs) and then in the UK (BT labs).

Valerio now looks forward to knowing everything there is to know about property graphs and the amazing Neo4j database. With the help of his colleagues, that should be a piece of cake, right? ;-)


On a more personal note, I like: mountain biking, good reads and good food. I dislike: home improvements DYI, beach holidays, and marmite (I really, really dislike marmite).
Paul Hom
Graph Analytics Software Engineer
Paul is a software engineer focusing on graph analytics and algorithms. He likes to deal with performance sensitive code and implementing algorithms and data structures that will help Neo4j graph analytics to be more efficient. Prior to Neo4j, he was working as a software engineer/consultant, developing and operating various search applications with millions of daily users.

In his free time, he likes to make and listen to music, watch films, learn new things, and play video games.

Maria Turegano
Customer Success Platform Operations Manager
Maria is a Customer Success Operations Manager based in London. Prior to Neo4j, Maria spent the last few years at Pentaho/Hitachi Vantara supporting and improving the operations of the professional service organization.
Maria is passionate about life. She loves being around people. She also enjoys dancing and travelling, especially going back home to Spain.
Morgan Sénéchal
Consulting Engineer
Morgan is an experienced consultant who enjoys advising and guiding his customers through the necessary steps so they succeed in their business goals. In his spare time, Morgan is really into hiking and rock climbing.

Niels de Jong
Consulting Engineer
Currently working as a Consulting Engineer for the Benelux region, Niels originally joined Neo4j as an intern in the engineering team in Sweden. Niels has a background in software engineering and has worked a lot on visualization and data mining.

In his spare time, he likes to cook, travel and bike around the Dutch countryside.
Rui Fernandes
Pre-Sales Field Engineer
In the past, Rui has worked as Principal Solutions Engineer at Alfresco for global accounts for about 8 years. Before that Rui worked as project manager and consultant for projects across many different industries most notably mobile services, telcos and government.
Georgiy Kargapolov
Scala Software Engineer
Georgiy joins the Cypher Team as a Scala Software Engineer. Previously, he worked at Ubisoft Massive in Malmo, initially as aTools programmer and later as an Online backend programmer. Before that, Georgiy was in mobile game development in Minsk, Belarus.

In his spare time, Georgiy tends to explore various programming languages; plays video, board and card games; or practices playing guitar.
Jacob Sznajdman
Graph Analytics Software Engineer
Jacob is a mathematician turned programmer with a passion for algorithms, machine learning and all riddles that lead to subconscious beard-stroking.
Outside of work he enjoys dancing, running and is looking forward to upcoming bouldering sessions with fellow Neo4jsters. His favorite editor is vim, but used to do Emacs during his dark days.
Gregory Woods
Software Engineer
Greg works on the Database Drivers team as a Software Engineer. Since graduating from Swansea University with a Computer Science degree, Greg has gone onto a variety or roles in academic research of Safety-critical systems, Software Engineering for the UK Civil Service and as an Engineer for a startup in the Netherlands. In his free time, Greg learns Mandarin and attempts to keep up with rapid progress of technological developments in Software Engineering by reading books, blogs and listening to podcasts.
Mike Brophy
VP, Global Renewals
Mike is a lifelong entrepreneur and tech geek who's been leading teams for 25 years. A native of Washington DC, he now lives in San Francisco with his wife, Carly, three boys, and German Shepherd, Norman. In his free time, he enjoys time with family, working on home improvements, and is an avid aviation enthusiast.
Angelo Gazzola
Software Engineer
Angelo joins the office in Malmö as a Software Engineer. He is from Italy, but he also lived in a few other places around Europe. Prior to joining Neo4j, he worked in Prague at Kiwi.com.

In his free time, he likes to play with electronics, cook, host travellers, and walk around in nature.

Jasraj Kuner
Software Engineer
Jasraj joins Neo4j as a full-stack developer. Previously, he was an engineer at Holiday Extras and a math teacher before that.

Outside of work, he loves Liverpool FC, beer, food and Reddit.

Veselin Nikolov
Graph Analytics Software Engineer
Veselin will be working in the Graph Analytics Team as a Graph Analytics Engineer. He comes from a retail/consultancy background, most recently dealing with enterprise system integration.

In his spare time, Veselin loves to go on walks with his family, photographing landscapes and wildlife. Music has a great part in his life, recharging his batteries by going to concerts every now and then.

Thursday Roberts
Manager, Talent Acquisition
Thursday likes people and has extensive experience recruiting in the Bay Area, North America and globally. She has also hired, mentored and grown global recruiting teams. She lives on the California coast and loves the life there being close to nature.
David Pecollet
Customer Success Architect
David joins Neo as a Customer Success Architect. He was previously Principal Solution Architect at Ontology/EXFO where he led the deployment of large graph-based applications at major customers in the telecom industry.

In his free time, he enjoys spending time with his daughter, reading about history, science (and many other things), as well as cycling.
Jessica Kruschke
Office Coordinator
Jessica works as an office coordinator in the San Mateo office. She graduated from San Jose State University with Dean's List Honors. Prior to becoming a node, she worked in the health and fitness industry.
Dan Paczosa
Sr. Sales Engineer
Dan joins Neo4j from Cloudera, where he was in pre-sales as a solutions engineer. Dan also worked in pre-sales at Oracle and was on the other side as a customer at Thomson Reuters in several technical and leadership roles.

In his free time, Dan enjoys spending time with his wife and three daughters, as well as hiking, fishing, playing music and auto sports.
Leila Messallem
Software Engineer
Leila is a software engineer in the Neo4j Cloud orchestration team. In her free time she enjoys spending time with her family, cooking, traveling and lifting heavy stuff at the gym.
Jimmy Maksymiw
Site Reliability Engineer
Prior to Neo4j, Jimmy and his team built a new distributed email marketing system from scratch using cloud native infrastructure in AWS.

His free time is spent on his own programming projects learning new technology. He also enjoys spending time at the gym weightlifting trying to compensate for his other hobby, eating good food and drinking beer.
Emily Raun-Petersen
Recruiter / Resourcer, EMEA
Emily has 7 years of tech recruitment experience from both EMEA and the US where she has hired for the telematics, e-commerce and travel industries. She is passionate about all things recruitment including candidate experience and employer branding.

In her free time, she loves to travel, row on the Thames, hike the Surrey hills and practice yoga. She is also a foodie and enjoys baking and cooking, mostly veg and anything chocolate!
Reneta Popova
Technical Writer
Reneta is part of the Docs team. She is working closely with engineers and Product Managers to provide quality documentation for the Neo4j products.

Reneta started her journey as a Technical writer eleven years ago at Ontotext, a Bulgarian semantic technology company, specialized in graph databases and semantic analytics. Two and a half years ago, she joined the VMware Professional Services Centre of Excellence team, which builds custom solutions based on the VMware technology that automate clients' virtual infrastructure.

In 2019, Reneta moved to the UK. In her free time, she loves sharing time with her family and friends and travelling.
Marie Gaillard
Director of Engineering
Marie works at Neo4j as a Director of Engineering, based in the Malmö office. She holds a Master's degree in Computer Science and Engineering from LTH and has previously worked at Accenture and at Lantmännen as a developer, development manager and project manager. In her spare time she likes to spend time with her family and she has two sons. She also enjoys baking delicious cakes, travelling and doing artistic activities like silversmithing and painting.
Matt Connon
Vice President, Worldwide Indirect Channels
Matt has twenty years of experience working in sales, business development, and corporate development roles for venture-backed and publicly traded software companies. Matt was Chief Revenue Officer of market-leading cognitive search company, Attivio, before joining Neo4J. A native of Boston, Matt enjoys running and ran the Boston Marathon in 2018 and 2019.

Matt is a graduate of Boston College, Suffolk University Law School, and the F.W. Graduate School of Business at Babson College.
LinkedIn: https://www.linkedin.com/in/mattconnon/ Twitter: @mconnon
Jon Harris
Software Engineer
Jon is a software developer with a keen interest in data visualization. Originally from Montreal, Canada, his graduate studies of graph drawing & algorithms led him to relocate to New York City to work for a graph visualization startup and eventually various interactive agencies & media companies.

He and his wife now live in London, and in their spare time, enjoy exploring the city & travelling to European destinations.

Pascal Mary
Account Executive
Pascal has several decades with a track record of enterprise customer in Financial Services and Insurances, Retails, Telcos and Industry.
He is focus on customers' pains to provide the best innovative and disruptive solutions for accelerate their business and reduce their costs.

Pascal is recognised as a Digital transformation facilitator by his customers through Nvidia, VMware, EMC and Morse experiences'. He has built a strong background in AI, BI, Data experience, software development and integration (DevOps/Pivotal, RAD) with Systems Integrator (Capgemini).

He is a graduate in Marketing and Sales with a Master from Conservatoire Arts and Métiers of Paris. Pascal has increase his skills with a Master in Business Administration from Sorbonne University of Paris.
Ramanan Balakrishnan
Sr. Director of Product Marketing
Ramanan is part of the Product Marketing team at Neo4j. As an engineer turned product manager and marketer with 18+ years of experience, he's passionate about building disruptive tech, bootstrapping v1 products and scaling them to high growth businesses. He's managed and launched a variety of successful hardware and B2B SaaS products in the cloud in both large organizations and startups. He loves to engage closely with the users, seeks to challenge the status quo, values relationships and hates inefficiency!

Outside work, he enjoys family time, beaches and binge-watching crime shows.
Herman Roelandts
Area Director Benelux
Herman is an experienced (36 years) sales director and business development director. He is a business manager with an extended and proven track record in national and international markets (Public Sector, Healthcare, Pharmaceuticals, Finance and large industrial enterprises) selling technology, total projects, consultancy and strong in developing partnerships.

He loves to spend time with his family and pets and to explore the world of electronics.
Balázs Lendvai
Software Engineer
Balázs comes from Budapest, Hungary. He started his career at Siemens in Vienna. For the past few years, he has been the architect of a FinTech company. He joins Neo4j as a software developer node in the Malmö Office.

You can spot Balázs by his colorful shirts and socks with weird patterns. He's also a big fan of Legos, hot chocolates and fancy hats.
Kondwani Taveras
Enterprise Renewals Manager
Kondwani is part of the Neo4j Renewals team. She lives in Massachusetts with her husband, two boys, and labradoodle. In her free time she enjoys spending time with her family, working out, and cooking.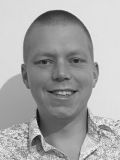 Jesper Hansen
Site Reliability Engineer
Jesper will be part of the Site Reliability Engineer team at Neo4j in the Malmö office. The time spent after his bachelor degree in computer engineering from Malmö University up until joining Neo4j he participated in various projects in different areas both as a fullstack and backend developer. Last year, he spent his time building/managing a distributed server-less and containerized system that allowed marketers reach their audience using emails. Prior to that, he worked in Melbourne, Australia.

Besides programming, he loves spending time with his family and watching and playing as much sports as possible.
Håkan Löfqvist
Field Engineer
Håkan is a pre-sales field engineer for the Nordics region. He was the CTO of a NoSQL & Graph powered startup before joining Neo4j. His true passion is in translating business needs into technical solutions.
Tomas Eriksson
Senior Account Executive Nordics
Tomas is a Senior Account Executive, Nordics at Neo4j. Prior to joining Neo4j, Tomas has held a variety of Sales roles at companies like Oracle, SAS Institute and IBM. He studied at Umeå University, where he earned his Master's Degree in System Engineering. Tomas loves the mountains and the sea and is a keen skier and sailor.
Tammy O'Neil
Enterprise Renewals Manager
Tammy joins as part of the Renewals Team. Previous to Neo4j she was at Okta. Originally from San Jose, Tammy now resides in Marin with her boyfriend, two boys and two border terriers. In her free time, she enjoys CrossFit, mountain biking and live music.
Soham Dhodapkar
Associate Sales Engineer
Soham recently completed a Masters in Computer Science and has joined Neo4j as an Associate Sales Engineer. His love for graphs and sales engineering started when he was a Sales Engineering intern here last summer. He is an AI and Data Science enthusiast with some research experience in Machine Learning, Analytics and Natural Language Processing.

Soham is a conversationalist, likes stargazing, hiking and is a recreational tennis player.

Randy McLaughlin
Account Executive
Randy McLaughlin is an Account Executive with the East Region team and brings over 15 years of experience in the technology industry. As a member of the East team, Randy is directly responsible for driving new revenue within Neo4j's largest client relationships on the east coast. Prior to joining Neo4j, Randy was a Director of Strategic Accounts with Attivio, a market leading cognitive search and insight platform that was acquired by ServiceNow.

In his spare time, Randy enjoys coaching his two sons while they play flag football, hockey, and baseball, but also saves enough time to root for the dreaded New England Patriots.

Randy holds a BS from Tulane University and an MBA from Suffolk University.
Brent Merhar
Enterprise Renewals Manager
Brent is originally from Romeo, Michigan, which is a small town about 30 miles north of Detroit. He went to business school at Michigan State University where he received a Bachelors in Marketing. Brent now resides just outside of Washington DC in Rockville, Maryland. He started his career doing sales for a company called Costar Group, where he worked for about 3 1/2 years. He then went on to be the Senior Renewals Account Executive at Metalogix Software for 4 1/2 years. Most recently, Brent was an Enterprise Renewals Account Manager at Okta, where he was responsible for a pipeline for some of the company's largest clients. His interests are writing music via synthesizers and guitars, exercise, video games, and watching anime.
Amanda Berninger
Senior Analyst, Commercial Excellence
Amanda Berninger joins Neo4j's Sales and Operations group to focus on Commercial excellence, e.g. Channel management and Pricing strategy." Amanda has a MSc in Industrial engineering and management from Lund University (LTH) and Shanghai Jiao Tong University, China. She started her career in consulting at Roland Berger Strategy Consultants and spent the past five years as Director of Strategy and Business development at Colfax (NYSE: CFX). There, she most recently led post merger work at their Medtech platform; DJO Global ($1Bn company), and headed the corporate strategy team at the Fabrication technology company ESAB ($2Bn).
Peter Wilhelmsson
Software Engineer
Peter is a software engineer with more than two decades of experience. He started out programming at a young age on the Commodore 64 and has loved programming ever since. He has worked with a variety of technologies from low level driver software to e-commerce solutions and in different industries like telecom and industrial automation.

In his free time, Peter likes to spend time with his family, cook vegetarian food and listen to loud rock music, preferably all at the same time.

Pierre Martignon
Aura Support Engineer
Pierre graduated as a telecoms engineer in France and worked as a developer at Nortel in the UK before moving to Madrid for a small startup.
He later developed a remote control software of Satcoms equipment before joining Tektronix to support the monitoring of a telecoms network. Most recently, Pierre was a support engineer at Informatica on the Hadoop products.
Stephen Durrant
Enterprise Renewals Manager
Stephen joins Neo4j as an Enterprise Renewals Manager. Previously, he worked at Okta, Veracode, SCL and IBM in various Sales and Account Management positions. He also spent two years as an International Primary School teacher in Tokyo.

Outside of work, Stephen enjoys spending time with his wife and two young sons, reading, running, photography and composing/performing music.
Yigit Acar
Sales Development Representative
Yigit is originally from Istanbul, Turkey. He came to Boston for college at the age of 18, earned a Bachelor of Science degree in Business Administration from Northeastern University. He also has an MBA with a concentration in IT from Bentley University.

Yigit enjoys traveling, trying out cutting-edge technologies and spending time with family and friends. He is very interested in humanitarian causes and helping out people back home in Turkey. He is on the board of a nonprofit called Hera Project, which aims to help refugees in Turkey in terms of their health needs through their smartphones.
Morten Schlosser
EMEA Head of Channels and Alliances
Morten has a career-long history of developing profitable partnerships and forging strategic alliances in both start-ups and global market-leading technology businesses with a strong track record of delivering bottom line results through Channel Partners. Before joining Neo4j Morten worked for companies like FAST (acquired by Microsoft in 2007), Attivio (acquired by ServiceNow in 2019) and Elastic (IPO'ed 2018) where he led the EMEA channel business.

He serves as an advisory board member of a number of tech start-ups advising them on their channel go to market strategy and is a Co-founder and Board Member of DPL. A company specializing in bringing together behavioural science and data science to provide companies with an effective insight into how to best engage their audience. Morten holds a MSc in Economics from the University of Reading.
Kristina Strandt
Senior Revenue Accountant
Kristina joins the Neo4j finance team as Senior Revenue Accountant. Previously she worked as Revenue Accountant at Qlik for more than 5 years and enjoys good team work and process improvement. Kristina is originally from Germany but lived in Spain for 4 years before she decided to move to Sweden.

Outside of work, Kristina enjoys to spend time with her family and dog (labrador). She loves good food (especially Tapas), exercising, nature walks and jigsaw puzzles.
Stephen Depaoli
Senior Director, Sales Development
Stephen is an experienced Sales Development leader with a career spanning larger companies such as Oracle and Adobe as well as start ups such as Adaptive Insights (now Workday), Applitools and Arena Solutions.

His passions include reading, watching movies/TV shows, and music of all types. Both listening to music and creating it. Stephen has played guitar since he was a teenager and recently has become obsessed with electronic music production (Native Instruments/Ableton users out there?)


LinkedIn: stephendepaoli
Susan DiFranco
Customer Success Manager
(new_node) - [:IS_WRITING] - > (bio)
Rob Martin
Sr. Sales Engineer
Rob is a pre-sales engineer in the Houston area with over 30 years of experience in the enterprise data space. After several years as a software engineer with NASA's Space Shuttle and Space Station programs, he transitioned to pre-sales and has enjoyed storied runs in evangelizing core data platform technologies at Borland, Oracle, MapR and Robin Systems. For Rob, graphs have sparked a renewed interest in database design and enterprise data architecture and he enjoys every opportunity to share this uniquely powerful approach to data management with others.
Steve Coltart
Account Executive
Steve has been in enterprise software platform sales for 20+ years being based his entire career in the Minneapolis / St Paul metro. He loves spending time with his wife Steph and their 3 children (Ava - 9, Finn - 3 and Crosby - 6 months). He enjoys golfing and the Green Bay Packers...he also routinely wins the contest "who has had the worst job EVER".
Suresh Kumar Masilamani
Solutions Engineer
Suresh is a Master's Graduate in Computer Science and works a Solution's Engineer at Neo4j. He is an avid techie with keen interests on software development.

During his free time you can find him playing video games with his friends or mountain hiking and taking scenic photographs.
Bob Anthony
Strategic Account Executive
Bob's degree in Electrical Engineering presented an opportunity to move into technology sales in the late 1980's. He's had the good fortune of selling technology products for some of the industry's titans like Hewlett Packard, Silicon Graphics (SGI), Mercury Interactive, a few start ups which got acquired, and Google. His favorite work memory comes from hosting a corporate visit at Silicon Graphics in the 90's and having Jeffrey Katzenberg offer his hand and saying "Hi, I'm Jeffrey" and of course his response was "Hi, I'm Bob".

His hobbies include watching and playing sports, using his vast experience finding high quality AND inexpensive wine, learning how to cook his favorite dishes, and vacationing in warm climates. Lastly, he is enjoying his children's successful transition to adult independence and spending time transitioning to an exciting new phase of life.
Ken Kane
Senior Director, America's Professional Services
Ken has been providing his clients with business intelligence, analytics and data architecture services and solutions for over 20 years. He has held services leadership positions with leading big data and analytics software organizations and worked with many large domestic and international organizations.

In his spare time, Ken enjoys triathlon sports (swimming, cycling and running), pottery, and actively participates in social causes such as PADS, Travelers Aid, and various children's rights and animal welfare groups.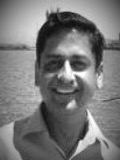 Vik Malhotra
Presales Engineer
Vik has extensive experience with big data, data integration and analytics technologies. He was most recently with the presales team at Snowflake where he enabled numerous companies on their elastic cloud service. Other career highlights include several years with IBM's Big Data & Analytics practice, as well as leading consulting engagements while at Informatica. Along the way Vik has attained his PMP, ScrumMaster and various database platform certifications. He has encountered many different databases, integration technologies and programming languages, and is extremely excited to contribute to the growing market for graph and Neo4j.
Keith Hare
Languages, Standards, and Research
Keith Hare is working with the Languages, Standards, and Research (LANGSTAR) team focusing on developing the GQL standard. He has worked with JCC Consulting since 1985 where he has specialized in high performance, high availability database applications, data replication, and training on database administration and database performance tuning.

Keith has been involved in the Database Languages (SQL and now GQL) Standards process since 1988 and has been Convenor ("Chair") of the international standards committee ISO/IEC JTC1 SC32 WG3 Database Languages since 2005.

While Keith has extensive experience with SQL databases, he is convinced there is a space and a bright future for property graph databases and the property graph database language standard GQL.

Keith lives in Granville, Ohio, USA with his spouse Priscilla. He and Priscilla have three grown children and two grandchildren.
Julia Astashkina
Marketing Lead, Solution Partners
Julia Astashkina is a Senior Marketer who partners with Neo4j's global solution partners to grow joint business, one customer at a time. After spending over fifteen years working in demand generation and partner marketing roles for multi-billion dollar brands and startups, such as AWS, Oracle, and RingCentral, Julia knows what truly drives conversions, sold-out launches, and TechCrunch interviews—and it's not mastering the marketing flavor of the week. It's how well you connect with the heart-beating people you're trying to help and applying integrated marketing communications knowledge with skill and precision.

Julia holds a dual MBA in global business from Georgetown University and ESADE, as well as MS in Integrated Marketing Communications.
Rutvij Vyas
Consulting Engineer
Rutvij based in Pune, India comes to Neo4j Professional Services Team from Red Hat. He brings in experience mainly in Information Retrieval domain focused on search engines. He has played from Developer and Lead to Enterprise-Architect roles in his previous experiences. He is passionate about technical tracks around data and information retrieval ecosystems.

Rutvij graduated with a Bachelors of Engineering in Information Technology.
He is married to Shweta, and they have a 5 year old son Viaan. Outside of work, he loves to go on road trips and ride his bike.
Andy Heap
Software Engineer
Andy started coding over 20 years ago and got his first job programming video games. Once he had his fill of that he moved on to writing trading platforms for various financial institutions and Fintech companies. Over time he migrated into risk analysis systems for investment banks, and it is from there that he came to Neo4j. He joined the drivers' team working on the .Net implementation.

Andy enjoys gaming and in the winter you'll find him on the slopes somewhere in the Alps or Rockies.
Mark Dixon
Software Engineer
Mark joined Neo4j with 15 years of software development experience working for organizations such as Goldman Sachs, Reuters and Sky. He had a broad interest in technology from an early age and is always keen to learn about the latest gadget, programming language or database.

In his spare time he is a member of a moderately successful pub quiz team.
Jeremy Bell
Sales Development Representative
Jeremy has years of technology sales and business development experience serving the public and private sectors. Recently he graduated from UMass Lowell with a MS in Information Technology, where he studied subjects including SQL and data science.

He is married with 3 children, ages 13 -16 and resides in the Boston area.
Merton Thompson
Senior Counsel
Merton is an experienced attorney with deep experience in IP, litigation and data security. Credentialed as Privacy Law Specialist, Certified Information Privacy Technologist (CIPT) and CIPP/US. Before turning to the law Merton worked on optics and instrumentation including the Galileo planetary probe and LANDSAT.

Yoga, hiking, grandparenting and fishing are his favorite diversions.
Ragnar Tassemark
Developer
Ragnar is a software engineer with a Master's degree in Computer Science from Lund University. He was the first engineering intern ever at neo back in 2014, and after returning 2015 and writing his master thesis at neo in 2016 he has been stuck there.

In his free time he enjoys messing around with home electronics, long walks and the occasional video game.
Andrew Frei
Sales Manager Switzerland & Austria
Andrew is a multilingual person with a technology foundation. With his Filipino & Swiss background, he realizes the importance of effective communication and to appreciate different cultures.
Andrew lived and completed his studies in Switzerland and the Philippines. During his working career, he had the opportunity to work for international companies and thereby was able to establish a broad network across the globe.
Through his continuous efforts, he brings ideas to life. Ideas which are powered by his passion for technology and business solutions to drive value and purpose for his endeavors. He has experience in developing chatbots, application integration, etc. Combining his sales & marketing experience with tech is his sweet spot.
In Andrew's spare time, he spends a lot of time with his lovely daughter and his beautiful wife. With basketball running, reading books and traveling, he is maintaining and improving his physical and mental well-being. Hw is fluent in German, English, French, Filipino, and Business.
Looking forward to connecting with you!
http://linkedin.com/in/andrew-frei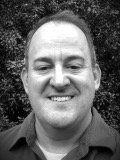 Kevin Kyle
Sr. Pre Sales Engineer, OEM
Kevin Kyle has a wealth of Pre Sales Consulting experiences in Business Intelligence, Customer Information Management, and data visualization. His past company embedded Neo4j as part of their MDM solution. Now, he helps OEM and Solution Partners leverage Neo4j in their offerings.

When not on the job, Kevin like mountain biking, camping, and hiking with his wife and 4 kids.
Emma Holmberg Ohlsson
Software Engineer
Emma holds an MSc in Computer Science from Lund University. Prior to joining Neo4j, she worked as a Firmware Engineer at Axis Communications.

Her top three hobbies are dance, board games and traveling.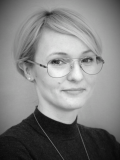 Ewa Stachura
Senior Accountant
Ewa is an experienced accountant with a demonstrated history of working in international companies. Prior to Neo4j, she held roles within accounting and financial controlling at Alfa Laval AB & Sandvik Materials Technology EMEA AB all based in Sweden including Lufthansa Global Business Services in Poland.
Ewa is an outdoor person who enjoys spending time with her sons, family and friends.
Alicia Frame
Lead Product Manager, AI and Graph Analytics
Alicia is the lead product manager for data science and a data scientist working at Neo4j. She is responsible for setting the roadmap and development plans for the Graph Data Science library, and works with customers and community members to build projects that show off the power of graphs. She's excited to be able to translate cutting edge academic research into tools to empower data scientists and developers.

Alicia has a PhD in Computational Biology from the University of North Carolina, and has spent the last decade working as a data scientist in the public at private sector. She's worked as a product manager and technical lead for drug discovery projects, written federal data science policy, and built software and databases for chemical companies. In her free time, she bakes, collects vinyl, and hands out with her two pet birds in Brooklyn.
LinkedIn - https://www.linkedin.com/in/alicia-frame/
Janell Festler
Sr. Global Deals Desk Analyst
Prior to joining Neo4j, she worked at Oracle where she started out in business development both outbound and inbound demand generation roles. In her last role, she supported numerous Sales Managers and Representatives on multi-pillar Cloud Application deals. She enjoys getting to know Sales Teams and supporting them in their pursuit to bring in and close deals.

She is originally from Southern California, but transplanted to Minneapolis about seven years ago. She loves to visit her family and friends in California whenever she can.

She studied Communications and Psychology at California State University Fullerton.

When she's not working, she enjoys watching documentaries, period pieces and comedies; walking around one of the many lakes in her city and spending time with her friends and family.
Angela Han
Sales Development Representative
(new_node) - [:IS_WRITING] - > (bio)
Felix Åkerlund
Software Engineer
Felix graduated from Lund University in 2017 with an MSc in computer science. He spent 3 years working with embedded Linux development at Axis Communications.

Some of his personal interests are video games, sci-fi television and computer hardware news.

Xin (Sam) Jin
Pre-sales & Field Engineering
Xin (Sam) comes from Shanghai China, and has worked at MongoDB,
Oracle and Capgemini for several years. His focus is on database, web, java, oracle fusion
middleware, content management, workflow and digital marketing in insurance, banking and
public sector industries. He is married and his wife loves cooking traditional Chinese and
Korean food. He likes it so much, and wish they had opportunity to share our food with you.
Carsten Weske
Consulting Engineer
Carsten is an IT Architect with almost 30 years experience and a Masters degree in IT Science. Over the last couple of years he discovered the need for data relationship analysis and their technical limitations in almost every industry and IT project he was involved in. This made him think that there must be something out there that resolves these limitations and he discovered the power of graph data technologies. Since that day he is a graph enthusiast who applied this knowledge in various different industries to pragmatically resolve business challenges that were not addressed prior.

His fascination for state-of-the-art IT technologies and what it can improve for anybody and everybody is only surpassed by the joy of spending his time with his family, especially his full of energy, lightning ball like daughter. And his passion for digitalised model trains.
Neil Dewhurst
Technical Writer
Neil graduated many years ago with a Law degree, first working in legal publishing before starting his career as a technical writer for IBM, where he spent 14 years in total, including two years writing about databases for Compose. Most recently he has been writing about data governance, quality and analytics at Infogix. Neil is a firm believer in the value that technical writers can add across the whole range of a company's communication, both internal and external.

He has lived most of his life in the South of England, but he is now settled in the North West, where he spends much of his free time cycling or listening to music, and talking about cycling or music.
Cynthia Femano
Sr. Sales Engineer
Cynthia has had a long history of working with data and databases, and loves working with graphs. She started her graph journey modeling ontologies in RDF, and is excited to now be part of the Neo4j team.

At Neo4j Cynthia is focused on proposing solutions for our US Public Sector customers at the Local, State and Federal levels. She was awarded a 2019 "Graphs for Good" award for her work with Opioid data as it related to Medicaid/Medicare.

In her free time Cynthia likes to be outdoors enjoying the beauty of nature while running, hiking, riding a bike, skiing or playing tennis. She also enjoys playing one-on-one basketball or tossing a baseball around with her son.
LinkedIn: https://www.linkedin.com/in/cynthia-femano-aa75b26/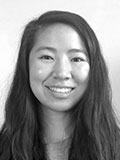 Alicia Leung
UX Design Intern
Hello! I'm Alicia and I am a UX Design Intern at Neo4j focusing on user research to help guide our design decisions and create an optimal experience for our users. I am also a rising 5th year at UC Santa Barbara studying Psychology and Brain Sciences. Outside of school and work I love taking care of my succulents and illustrating sticker designs for my friends!
Gustav Hedengran
Software Engineer
Gustav is a computer scientist working as a Software Engineer in the Cypher team. He has a background in algorithms and formal verification, and loves transforming theory into code! He is all about functional programming and, when not coding, he enjoys reading, live music, and being outdoors.
Oskar Damkjaer
Software Engineer
Oskar joins the graph fresh out of university to work with the dev-tools team. Before becoming a node he wrote his master thesis on explainable optimization errors in LLVM. Previously he's spent just enough time at the german startup ZAYA to tell a Bratwurst from a Käsewurst.
Richard Koscher
Creative Director
Richard has worked as an art & creative director for the past 20 years in cities such as Vienna, Berlin, San Francisco and New York. He has been an Art Director for industry giants such as George Lucas and his work won numerous design awards most notably the American Graphic Design, Maggie, Ozzie, Webby and Telly award. He has a passion for painting and collecting art, sports such as kitesurfing and snowboarding and traveling with his kids whenever he can. (currently waiting for the teenage phase to pass so it's cool to travel with Dad again :)
Jaime D'Anna
Sr. Manager, Technology Partner Marketing
Jaime is a Senior Manager, Technology Partner Marketing at Neo4J, with a seasoned career successfully executing channel and product campaigns across industries, geographies and technologies. He has "led the charge" for a number of SaaS, Advanced Analytics and AI solutions from start-ups to larger Enterprise Fortune 200 companies, such as IBM, Oracle and EMC among others. A graduate of Santa Clara University, Jaime applies his technical, market and industry knowledge enabling today's organizations to benefit from best-in-class solutions and optimized outcomes from their data.
Dave Packer
Vice President Product Marketing
Dave, a Southern California native, has over 25 years of experience influencing products in the enterprise technology space, with a strong focus on information and data management. He's most recently held executive roles at TripActions and Druva, and started his career at Silicon Graphics Inc. (SGI).
When he's not working you can find him either playing ice hockey, or hiking and doing landscape photography in the Sierras.
Mari Jansdotter
Account Executive
Mari has twenty years of OEM/Direct Sales & Business Development experience helping Partners/Clients derive significant business value from their software investments. Her background includes representing Analytics and ERP software from market leaders like MicroStrategy, Oracle, Infor/Birst, and startups like Virtualitics. Born in Sweden, since graduating from Linköping University's Industrial Engineering & Management master's program, Mari has been based in the San Francisco Bay Area for most of her career.
Mari enjoys the Napa Valley wine country and is a proud mom to 2 teenage kids.
Magnus Hellfalk
Information Security Specialist
Magnus has a long history within the Information Security realm, and will be focusing on driving it forward at Neo4j.
His spare time is spent renovating and rebuilding the house, enjoying the dedicated home-cinema room, and taking the mountain bike out for a spin.
Auberie Marceau
EMEA Marketing Manager
Auberie is joining the EMEA Marketing team at Neo4j after spending 5 years in the world of startups working with software editors such as Elastic and Amplitude. She is genuinely passionate about bringing tech products to the market through compelling strategies.

Auberie is a true nature lover, and in her free time, you can find her surfing in Guethary or Hawaii or going down a ski slope somewhere in the Alps.
Antonio Henrique Barcélos de Araujo
Software Engineer
Antonio works as Software Engineer at Neo4j. He has worked with a diverse range of technologies, but in the last years he got most focus on web development as a full stack software engineer. Home brewing beer, listening to music and watching Fluminense matches are his preferred hobbies.
Phil Stott
Technical support engineer
Phil is from Manchester and Lancashire up here in NW England. He originally started out in more of an electronic and systems engineering before working as a sysadmin and then transitioned into operations and service management, and finally enterprise database support.

Professionally, he's motivated by solving problems for people and help them achieve their aims, especially helping train and mentor future generations of engineers, including wanting to get more involved with younger people to encourage people to feel empowered to follow dream, especially those not proportionally represented in the field at the moment.

Outside of work, he loves being outdoors in the mountains keeping active, skiing, hill walking and doing landscape photography. Phil's favorite part of the world is Savoie, France where he takes an annual holiday skiing and photographing every January.

He is going to keep practicing French as he does not speak well but tries to make up for it with his enthusiasm! He tries to stay fit with rock climbing, though an accident in Jan this year has put him out of action so far whilst he recovers.
Eric Diggins
Account Executive
(new_node) - [:IS_WRITING] - > (bio)
Tom Geudens
Field Engineer
Formerly an IDMS DBA on mainframe, Tom Geudens is (two decades later) once more plying his network database skills. This time in the Neo4j Field Team.
Simon Lindberg
Build Service Engineer
Joining Neo4j as Build Service Engineer, Simon has previously worked in roles developing tooling and automation for test, build-pipelines and infrastructure.
Outside of work, he enjoys traveling or relaxing with a good game, which could be either computer/console or a classic board game.
Carl Anders Eklund
Enterprise Account Executive
After graduating with a degree in Information Systems, Carl has been helping Government Agencies solve their business challenges with a variety of solutions including Fraud and Risk Management, Cyber Security, Big Data Analytics and Content Management.
In his spare time, Carl enjoys time with his 3 children skiing, biking, hiking, traveling along with playing an occasional Swedish Polka on his accordion.
Love Leifland
Software Engineer
Love is a software engineer working on cypher. Prior to Neo4j he was been building various backend services, Spark pipelines, Android apps and helping out with sugar beet breeding.
Outside of work he is a water creature trying to raise two daughters. He likes riding his bike and romanticizes train travel.
Victor Ricart
Software Engineer
Victor will be working on Neo4j's graph database service for the cloud: "Aura". He has previously worked at IBM and most recently AVEVA, a company doing CAD applications for industrial engineering. Outside of work he enjoys Muay Thai, games, programming and taking long baths.
James Freeman
Cloud Managed Services Lead
James is a dynamic solutions expert, tech advisor, product support, and delivery specialist with a track record of innovating and leading impactful presentations that close high value contracts. Creative problem solver with deep technical acumen and quick learning ability to master new market segments. Seasoned in supporting internal/external teams, executives, and project stakeholders. Track record of cost/time reductions, significant process and procedure improvements, VIP client rescue, and turning around under-performing projects.
In James' free time he enjoys walking his dog, hikes with his family, volunteering for political campaigns, role playing games, sci-fi / horror media, Magic the Gathering, and programming projects to learn new languages / frameworks.
LinkedIn: https://www.linkedin.com/in/james-freeman-a96302
Krzysztof Wroclawski
Director, Sales Operations
Krzysztof did his master's in 2011 but have been working since 2008. At the beginning of his career, he helped with the family business and gained general finance knowledge in an accounting firm. In 2014 he moved to Sweden and joined QlikTech the same year. Initially, supported finance operations- especially around recurring revenue. In his next role, he helped to set up processes as a Product Operation manager. His next stop was in the Customer Success Department where he took care of daily operations, handling systems & process improvements. In 2020 he joined a fantastic company - Mapillary - which was successfully acquired by Facebook.

He love data discovery as well as data visualisations. He always try to find smart ways to increase an organisations efficiency and prepare it for scaling. In his free time, he like to play tennis and read books.
Marcus Gerhardsson
Software Engineer
Marcus will be joining the Cluster team (Distributed systems) as a Software Engineer. He has studied Electrical Engineering and Aeronautical Sciences at Lund University.
In his spare time he enjoys spending time with his family and is interested in food and cooking.
Alexander Katzdobler
Field Engineer PreSales
Will start as a Field Engineer with Neo4j. Studied Computer Science at the Ludwig-Maximilians-University in Munich and has been working as an IT Technical Consultant for Pre-/Postsales in past years.
During work-live-balancing he loves swimming and cooking, mostly Neapolitan Pizza and BBQ.
Fredrik Clementson
Director of Engineering
Fredrik comes from several technical roles in the biometrics software industry working with algorithms based on cutting edge technologies. He enjoys traveling and experiencing other cultures and people. He's spent lots of time working in Shanghai and some time ago he worked in Dallas, TX.
When not working he likes to have fun. Fun can be anything from taking his two sons to their handball matches, go for a run, get some farming skills from his father-in-law, speed test his boat, try to level up his rank in CS:GO or enjoy a night out with friends and wife!
Claudio Gallina
Software Engineer
Claudio is a Software Engineer. Claudio graduated with a MSc in Computer Engineering at Padua University (Italy). He has been working as a software engineer with different projects in Italy and as architect in the System Test Automation team in Qlik. He's passionate about algorithms and visualizations.
In his spare time he likes to socialize, dance and eat good Italian food.
Florent Biville
Developer Relations Engineer
Florent joins Neo4j as a Developer Relations Engineer, with a focus on Driver users and authors. He has spent the last 3.5 years at Pivotal (now VMware). For the last 2, he has been mostly working on everything serverless (via project riff and a yet-to-be-announced VMware offering).
When he is not co-organizing Hackergarten Paris and hack-commit-push, he enjoy cycling, running and trying to speak Turkish with his family in law.
Fábio Botelho
Software engineer
Fábio is an Engineer in the cluster team.
He is originally from Azores (9 hidden dots in the middle of the Atlantic) but has lived in the United Kingdom since 2014.
He enjoys computer things, reading books and playing games.
Will Kuffel
Head of Self-Serve Growth
Will joined Neo4j as the Head of Aura Self-Serve Growth with the goal of accelerating the customer & revenue growth of Aura in the Self-Serve market. He partners closely with the Aura Product Management and Marketing teams, as well as the Sales team to ensure close coordination between our Self-Serve and Sales-Assisted GTM motions.

Will spent the last four years at CircleCI. Working in various positions around operations, analytics and customer marketing, Will helped CircleCI grow revenue from $6m to $60m+. In addition to building and executing CircleCI's marketing and growth models, a main focus of Will's was optimizing the handoff of mature self-service customers to the sales team. Prior to CircleCI, Will worked in the business intelligence space and as a data scientist at companies like Birst and Evolv.

Will studied Applied Math and Economics at UC Berkeley and lives in Palo Alto with his wife Emma. He enjoys cooking and swimming and looks forward to meeting everyone on the team. Please welcome Will to Neo4j and don't hesitate to reach out to him!
Ron Ellis
Customer Success Manager
Ron is passionate about helping customers and is a champion for their success. As a Customer Success Manager, Ron has been responsible for the success of customers throughout his career at companies like DataStax and Oracle.
Ron enjoys spending time with his wife and two children in the Boston area hiking and going to the beach. He also enjoys golfing and skiing as well as supporting the Boston sports teams. Ron likes to volunteer his time
and has supported Relay for Life and other local organizations.
Romain Dumaine
Sales Development Rep
Romain is the Sales Development Rep for France. Prior to joining he was working for cybersecurity vendors such as Tufin, Barracuda Networks, OpenText and Cisco Systems.
He spent 14 years living, studying and working in the British Isles. His area of studies were on Human Computer Interaction.
Romain is passionate about photography and has travelled to more than 20 countries between leisure and work trips.
Daniel Starns
Software Engineer
Daniel is a self taught software engineer, coming from building a digital medical record system.
He is joining the new GraphQL team where he will help build & guide the implementation of GraphQL integrations with Neo4j.
In his spare time he enjoys going to the gym, hitting the mountain bike track, reading & working on side projects.
Kesavan Nair
Vice President - Global Cloud Sales
Kesavan Nair (Kay) has held sales and business development leaderships roles in the US, EMEA and APJ market over the past decade. Kay was one of the founding sales members of the APAC team at Amazon Web Services and spent 5 years in sales and leadership roles across the Americas and APAC. Kay was responsible for building the global cloud business at Elastic to a 100m+ business in under 4 years.
Outside of work, Kay loves Liverpool Football Club, traveling and hip-hop. Kay has lived and worked in Singapore, San Francisco, New York and is currently based in London.
Linkedin : linkedin.com/in/kesavannair
Aleksandra Virtanen
IT Support Specialist
At Neo4J, Aleks is an IT Support Specialist. Before working at Neo, she was a freelance PC Builder and graduated from Birmingham City University in 2017, majoring in Computer Science.
Outside of work, she enjoys video games and reading fantasy novels.
Aleksey Dukhovniy
Software Engineer
At his core he is an engineer and loves to solve problems. He has spent these past 10 years building massive multiplayer online games and working on distributed systems (both turn out to have more in common than one might think). From designing highly available and scalable game backends to debugging distributed systems, improving throughput and latency, reducing CPU cycles, bashing oh those hard-to-find distributed bugs and race conditions and in general trying to reduce entropy.
Other passions include games and game making, surfing in summer and free riding in winter.
Mateusz Sulima
Software Engineer
Mateusz has been programming on the JVM platform since 2012. His professional interests focus on the speed and reliability of computer systems, from low-level CPU instructions to JS bundles in browsers. He used to work as a Web Performance Engineer at the largest Polish e-commerce website, Allegro.

In his free time, he enjoys listening to electronic music, growing his vinyl records collection, and reading non-fiction books.
Nadja Müller
Software Engineer
After graduating with a Msc in Computer Science, Nadja has been working as a backend engineer in various fields. Now she's excited to be part of the Cypher team.
Outside of work she loves to explore and improvise on any musical instrument available. She believes that most things are better with a bit of green.
Adrienne 'Aj' Kincaid
Technical Support Engineer
AJ is a support lifer with 20 years of experience supporting enterprise software. She has supported SQL databases, version control system, system analytics and notification software over the course of her career. She lives in the suburbs of Portland, Oregon with her wife and daughter. They have five cats, a dog, a gecko and a turtle. In her off time AJ plays piano and is learning guitar.
LinkedIn: https://www.linkedin.com/in/adrienne-kincaid-5910052/
Thomas Wiss
Software Engineer
Thomas is an easy-going software engineer aiming for full-stack expertise, who likes to get a lot of stuff properly done but also loves to enjoy the good sides of life. He knows his way around on the frontend, namely Javascript and Typescript, and learns more by the day to cope with the backend of things, adding Node.js and Java to the mix. He likes to put his mind into it and can't help himself to put structure into everything he comes across.
After he punches out of work, you most probably find him (over)using his remaining energy on all kinds of sports yet saving some to hang out with friends and plan his next adventure(s).
Peter Hou
Account Executive
Having been working in IT industry over 21 years, Peter is passionate about disruptive technology. Peter enjoys living and works in BeiJing and feels honored to be working with such a coherent team.
Outside of work he likes to exercise, travel, read, and hang out with family and friends.
Max Andersson
Developer Relations DevOps Engineer
Max is a DevOps Engineer with a background in building, migrating, deploying, configuring and educating in areas of cloud computing and distributed systems. Previously, Max has worked as a consultant with a wide range of clients ranging from startups to enterprises handling deployments on multiple cloud providers. In the role as a DevOps Engineer max will help the team in its infrastructure efforts and support the community in the shift towards the cloud.
Max is an easy-going and value driven individual who in his spare time he loves skiing, traveling and lifting weights at the gym. He also likes to play around with new technologies in his home computer lab.
Robin Fong
Sales Director ASEAN
Robin has been in regional sales and business development roles for large and startup software companies in Asia Pacific, helping companies gain competitive advantage through analytics and big data solutions.
Robin is trilingual in English, Mandarin and Cantonese; and understand basic conversational Bahasa Indonesia, Tagalog and Thai.
Robin does outdoor cycling during his free time as a way to relax and clear his mind.
Łukasz Dziedziul
Software Engineer
Łukasz is going to help develop Neo4j automated testing software and infrastructure. He wore many hats and created many different systems: ERP, CRM, DMS and few other abbreviations. Recently working on a microservice-based platform, improving observability, contract tests and trying to make others' lives easier. Łukasz enjoys refactoring, clean code, automation and building software fault-tolerant. Leader of jSession (Białystok JUG, Poland), co-organizer of IT conferences. He's very open to sharing knowledge with other engineers.
Fan of the graphic novels and Marvel Cinematic Universe. Wannabe street photographer and Gif lover.
Chandler Kaaa
Senior Cloud Sales Specialist
Chandler is an accomplished Sales and Business Development Manager with extensive global experience. As one of the founding members of Elastic's Cloud Sales team, Chandler played a key role in building Elastic's cloud business to a $100+ million business in under 4 years.
During his free time, Chandler is an avid traveler+foodie, and is always on the lookout for the next best restaurant.
Chandler has lived and worked in San Francisco, Amsterdam, and is now based in London.
Marco Bessi
Field Engineer PreSales
Marco is responsible for pre-sales activities and first point-of-contact for customer success for the Italian market.
Marco loves switching on light bulbs with people, facilitating those 'aha moments' that change mindsets and open up new possibilities. Before joining Neo4j, Marco was a Solution Design Manager at CAST where he worked on Software Intelligence, cybersecurity, and data protection.
Author and co-author of articles and scientific publications in international conferences/journals, in his previous academic career as Ph.D. at Politecnico di Milano, focused his researches on green software and software energy optimization.
Matthew Modarres
Software Engineer
Matthew is originally from Manchester, and works for Neo4j in the Aura team.
Previously at Arup, Matthew utilized graph databases and geospatial data techniques to build web applications used to support large UK infrastructure projects, whilst his work at Infinity Works included the development of a platform used to facilitate critical analysis of medical data.
Aside from technology, Matthew's main interest is music, both listening to it and attempting to create his own through improvisation and algorithmic composition. He also enjoys film, Indian & Middle Eastern cooking, and writing about himself in the third person.
Hannah Clifford
Enterprise Renewals Manager
Hannah has over 12 years experience in the IT industry, namely in cyber security. She has worked in distribution, for a partner and laterally at the vendor FireEye. Prior to this, Hannah worked in the finance industry for over 7 years.
Outside of work, Hannah enjoys spending quality time with her young son. She loves the great outdoors and being amongst nature, she was brought up in the Highlands of Scotland where most of her family still live and where she visits whenever she can.
Jon Besga
Software Engineer
Jon joins the Aura team as a Software Engineer based in London. Before joining Neo4j, he worked in education, and in the media industry.
Outside of work, he spends most of his time learning physics, working on coding side-projects and playing indie video games.
Tara Jana (TJ)
Sr. Director of Product Marketing
As a product marketing leader and technology thought leader, TJ has managed, launched and driven high growth Data, AI/ML services at Microsoft, AWS (Amazon Web Services), and recently at DataStax. He has built and managed large scale cloud adoption, database modernization, and AI/ML programs to help enterprises build their transformational architectures. He also has extensive experience in advising the largest enterprises and organizations of the Asia Pacific Region as a technologist, consultant, and specialist for Microsoft based out of Australia.
In his free time, TJ love playing soccer, going for bike rides, and building innovative projects using AI/ML. Apart from that, he enjoys spending time with his two beautiful daughters, Tiara- 4 Year old, and Siona- 2 months old. They are adorable. His better half, Sneha, is an author and she is currently busy writing her next book.
He is pumped and excited to be part of Neo4j. Data relationships reveal more data stories that become more and more important to competitive advantage as enterprises and the world enter into the future of data and business analytics, all combined with the power of AI and Machine Learning. 20% of the enterprises who are disrupting the market and are ahead in their digital transformation journey have a strong data-strategy, combined with strong data-science presence (AI/ML expertise). Looking forward to working with you all, learn from each one of you, and be part of this exciting journey here at Neo4j.
Elin Stakeberg
Sales Development Representative
Elin joins Neo4j as a Sales Development Representative for the Nordic market. She is a recent International Business graduate from Lund University with extensive global experience from living and studying in Sydney, Palo Alto, and Raleigh. Prior to joining Neo4j, Elin worked alongside her studies in the fitness industry and was an active member of her student union.
In her spare time, you will most likely find her at the gym or at a café enjoying some fika with friends and family. Elin also has a love for traveling and hopes to continue to visit new countries, both through leisure and work.
Dmitriy Tverdiakov
Software Engineer
Dmitriy works on Drivers and Connectivity at Neo4j. He holds Master's degree in Computer Systems and Networks from the National Technical University of Ukraine 'Kyiv Polytechnic Institute'. Dmitriy has experience in software architecture and development, infrastructure management and automation, logging and monitoring. He worked for companies based in Ukraine and the United Kingdom. In his spare time Dmitriy likes improving his knowledge in software engineering and going to the gym.
Paul Blewett
Product Manager, Aura Enterprise
Paul is Enterprise Product Manager for Aura and before joining Neo4j he led products for market leaders like Avalara, Landmark (DMGT), Hibu & Yell.com. He lives in Brighton with his wife and two daughters and when he's not busy writing roadmaps and product requirements, he likes to write and record music instead!
Alena Hramyka
Software Engineer
A linguist turned software developer. Originally from Belarus, but Malmö is her home now. She has a BSc in Computer Science & Applications Development from Malmö University. She has previously worked at Axis Communications developing infrastructure for device diagnostics.
She likes thunderstorms, black cats, growing plants and hiking.
Darrell Warde
Software Engineer
Following an apprenticeship scheme, Darrell started his software engineering career in the UK Civil Service. After 7 years there, he has joined Neo4j to work on the GraphQL integration. Now primarily a Node.js engineer, Darrell has worked in a number of roles with a variety of technologies, and generally won't turn down the opportunity to learn something new.
Outside of work, Darrell is a member of the 'bateria' of a London samba school and can be found drumming in the parade of Notting Hill Carnival every year. He also enjoys going to the gym, watching movies and cooking.
Jeff Klein
Sales Development Representative
Jeff was hired on as a Sales Development Representative based in the Boston, MA area. He has many years of Sales and Business Development experience with technology organizations including Virgin Pulse, Brainshark, Rave Mobile Safety, and Plateau Systems.
In his spare time, Jeff enjoys watching and playing sports with his sons Cam and Jason and also spoiling his 2 COVID rescue dogs, Codi and Ziggy.
Tony Wu
Sr. Presales Consultant
Tony joins us from SAXOBank where he most recently has worked as a System Architect for an online trading platform. Before that, he spent 5 years at VMWare as a Senior Solution Architect designing and validating solutions on vSAN with a variety of Databases (such as SQL Server, OracleDB, MongoDB) orchestrating on top of Docker and Kubernetes containers. His other career steps have been 2 years with Huawei, another 5 years with EMC, and, with MicroSoft so that he carries the experience of 17 years in technical customer facing roles in IT.
Claes Nordahl
Customer Success Manager
Claes is a Customer Success professional with a background in systems implementation consulting and project management. His recent focus have been digital process automation software platforms and solution delivery, driving digital transformations in large enterprise organizations. He is passionate about process excellence and continuous improvement. Most recently, he led the Customer Success team at Bizagi. Other companies he has worked at include K2, Tibco (Nimbus Partners) and Cambridge Technology Partners.
In his free time, he is an avid scuba diver and scuba instructor. He volunteers as a diver and citizen scientist with Reef Check where he tinkers with data analysis and data graphs. He studied Computer & Information Science at Lund University and Management of Information Systems at Claremont Graduate University.
Lavanya Ramakrishnan
Copywriter
Lavanya is a writer and editor with a journalism background. She worked as a Sub Editor for a national newspaper in India before moving to the US.
In her free time, Lavanya likes to bake, cook or read with AR Rahman's music playing in the background.
Ken Fogarty
Enterprise Account Executive
Ken comes to Neo4J from Actifio (data virtualization; acquired by Google) as an Enterprise Account Executive covering the Mid-Atlantic region for Dave Mohr's team. Ken is a US Navy Vet (Persian Gulf) and a Division 1 NCAA Champion (rowing/crew), but now spends most of his off time trying to perfect a desperately imperfect golf swing!
Closer to home, Ken is infinitely proud of his 3 daughters; the oldest has graduated from Drexel and is now an Account Executive (like Dad!!).. The other two are finishing up their degrees in Pharmacology and Speech Pathology respectively.
Daniel Ng
Senior Director of Marketing - APAC
With a life mantra of "learning, contributing and to be happy doing them", Daniel spent his last 36 career years serving customers and partners through companies like IBM, Microsoft, Red Hat in marketing, sales, business development, operations, partner management and government relations.
Daniel was born in Malaysia, and has spent time in Canada, Hong Kong and China, settling in Singapore.
Daniel speaks English, Mandarin and Malay as well as 4 other Chinese dialects.
Daniel is a foodie, loves to cook and is passionate about coaching and mentoring the next generation of marketers in his free time.
Kym McIntosh
Director OEM Sales
For Kym Neo4j was a natural fit - it's all about relationships! Kym has over 20 years experience helping technology companies build positive, productive and profitable OEM partnerships.
Based in Cary, NC, Kym is proud mom Perrie (licensed massage therapist) and Peyton (professional lacrosse player). When not bragging about them, she spends time being a cat mom, running, biking and hiking.
John Pradeep Vincent
Software Engineer
John is a software engineer with a keen interest in building highly scalable distributed systems. Before joining Neo4j, he worked with various Fintech startups and consulting firms such as Klarna, Revolut & Thoughtworks.
When he's not working, you can find him spending time with his kids, reading philosophical books, meditating and seeking the Truth!
Tom Lindsey
Competitive and Enablement Product Marketing Director
Tom Lindsey joins us as Competitive and Enablement Director. He has more than 20 years experience covering sales enablement, database design, Big Data analytics, professional services, sales engineering, and enterprise software sales. Tom recently came from Hitachi Vantara where he was Global Sales Enablement Manager in the Digital Solutions business unit.
He lives in Chicago with his wife and enjoys writing, scuba diving, music and all things technical. His favorite tourist destination is the Burj Khalifa. Once you've been to the top, you'll know why.
Stephen Cathcart
Software Developer
Stephen joins the Aura team as a Software Developer based in Newcastle. Before joining Neo4j, he worked on animal behavior classification algorithms. Holding a Masters in Cloud Computing from Newcastle University, he has a keen interest around designing multi-tenant software-as-a-service solutions.
Outside of work, he spends most of his time gaming with his online guild and watching far too many terrible B movies.
Maria Luisa Raviol
Product Manager
Maria Luisa Raviol is part of the Product Management team. She has been working as Senior Sales Engineer at MariaDB Corporation for 10 years; before that she spent more than 20 years in software engineering, with a special focus on Graphic User Interfaces for Coordinate Measuring Machines using Assembler, C, C++ and C#, but also Fortran IV, and Pascal.
She also founded her own company providing IT services and custom software solutions, that she managed as CEO for more than six years. Before joining MariaDB, she spent 4 years managing Database Publishing projects based on Open Source technologies.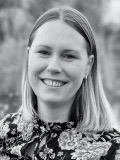 Nicole Fridvall
HR Administrator
Nicole is an HR administrator based in Malmö. She has an education in Human Resources and has previously worked with HR administration during her studies.
In her spare time she enjoys dancing and spending time with her friends and family.
Stephen Levett
Technical support Engineer
Stephen will be working in the EMEA support team for Daniel Terlizzi. Previously, he worked at Datastax in the EMEA support team.
Outside of work, he enjoy reading, playing and listening to music. He play the drums and bass guitar (poorly.)
Greg King
Product Manager for Dev Tools
Greg helps the Neo4j teams build developer tools that delight. His passion is building frictionless experiences that allow users to focus on the problems they are trying to solve.
For a decade Greg helped build graph-based financial crime prevention products for insurers, banks and governments. Working in Product Management and User Experience roles he developed his strong interest in all things graph, with a particular focus on the interpretability of graphs.
In his spare time you can find him biking or running around the Surrey hills while trying to encourage his kids to do the same.
Misha Demianenko
Software Engineer
Misha holds a master's degree in computer science from Kyiv Polytechnical Institute. He has worked in various companies over the years in various countries and are extremely passionate about making things!
In his spare time, he like to consume tons of coffee, read books with occasional snowboarding sessions!
Costa Alexoglou
Software Engineer
Costa is a front-end Engineer at Neo Technology. He is building the future of tools that will help Database Administrators do their jobs easier. Prior to joining Neo Technology, Costa founded a startup that provided Predictive Design analytics to creative professionals. Costa has a M.Sc. in Electrical & Computer Engineering from the A.U.Th., GR.
Arne Fischereit
Software Engineer
Arne is part of the Cypher team. He comes from a background of mathematics and theoretical computer science and has developed enterprise applications from the web front-end over the language interpreter to the database layer. He loves the challenge of tricky problems and to gain new perspectives from his colleagues.
In his free time, Arne enjoys hiking, piano playing, Badminton, good food, climbing and board games (especially cooperative ones).
Florentin Dörre
Software Engineer
Florentin is working as a software engineer in Neo4j's graph-analytics team. Previously, he studied computer science at the TU Dresden and wrote his master thesis about GraphBLAS in Java. During his master studies, he already worked as an intern at Neo4j.
In his free time, he likes to go hiking, cook and play table tennis.
Johannes Donath
Software Engineer
Johannes is a self-thought software engineer with more than a decade of engineering experience. Before joining Neo4j, he worked on distributed systems with a heavy focus on real-time stream processing.
If he isn't busy writing games, he improves his Japanese skills, takes long bicycle trips, or tinkers with various electronics. Johannes will be joining the Drivers Team and primarily work on the Neo4j Java Client.
Rouven Bauer
Software Engineer
After studying computer science at the university in Kaiserslautern, Germany, Rouven moved to Malmö to work on Neo4j's Python Driver. As a long-time pythonista he works hard on offering a pythonic approach to Neo4j's information systems.
In his free time, Rouven is an avid singer, multi-instrumentalist and video gamer.
Barry McDermott
UK Country Director
Barry is a seasoned leader with over 25 years' experience, he leads the sales team in the UK. In his early career he earned his stripes selling database at Oracle, and has since held senior management roles at MySQL and MongoDB. In his spare time Barry enjoys travel, food, and spending time with family and friends. Despite having made several false starts at learning guitar, hopes one day to master the elusive skill…
Ravi Kiran Ponduri
Professional Services Engineer
Ravi is a techno functional consultant looking forward to contribute important use cases and solutions to the Graph community.
Marius Conjeaud
Consulting Engineer
Marius started his career by founding a company specialized in turning data into business applications, using a combination of graph and cloud technologies. He then worked as a Cloud&Data Architect for consulting companies, and Neo4j followed him into those jobs, too. He naturally loved the opportunity to go even further into the graph ecosystem by joining Neo4j.
He loves helping people, but if he doesn't answer your calls, look for him in his vegetable garden, or on stage rocking with a band.
Alex Woolford
Sales Engineer
Alex Woolford joins us from Confluent, where he was a pre-sales engineer. He maintains a YouTube channel of geeky practical examples which can be found at https://www.youtube.com/c/alexwoolford. He started his tech career in supply-chain: crawling large amounts of unstructured data from the web to make pricing/inventory decisions. He has a masters degree in supply chain and taught himself to munge data in a cluster.

Alex grew up in the United Kingdom and moved to the United States after a go-for-broke trip across India, South-east Asia, and Australia. He now lives in Lafayette, CO with his wife and two boys.
Alyssa Perreault
Sr. Manager, People Strategy
Alyssa is joining Neo4j as the Sr. Manager, People Strategy (US & APAC). She has a true passion for working with people and building trusted relationships within organizations.
Outside of work, Alyssa enjoys traveling, skiing, trying new restaurants and baking.
Phani Dathar
Data Science Solution Architect
Phani is a computational scientist and holds a PhD in Engineering with a focus on Nanotechnology and Computational Materials Science from Louisiana Tech and did postdoctoral research at University of Texas Austin and Oak Ridge National Laboratory
Prior to joining Neo4j, he was a data science consultant at American Airlines, Lead Data Scientist at Infosys, Principal Data Scientist at Exabyte.io, Chief Engineer with the Computational Simulations Group at Samsung and Applications Scientist at Schrodinger.
Karl Morrison
Software Engineer
Karl is a full stack developer working in the Aura team. Previous experiences include working with network intelligence data visualization, airport parking and turnaround backend microservices, and has even squeezed time with co-founding a startup once upon a time. Has a general interest in the whole software stack.
Outside of work Karl likes to fiddle with music production.
Nicolas Mervaillie
Consulting Engineer
Nicolas is a software developer and consultant with 20+ years of experience in various industries such as retail, insurance, e-commerce and law enforcement. He likes translating business requirements into technical solutions using graphs.
In addition to graphs, he enjoys traveling, trail running and cooking for his family.
Stuart Moore
Product Manager
Stu Moore is joining the Neo4j database PM team based in London, with 13yrs product management experience building products with analytics & machine learning (Barclays' People Analytics), delivering Windows containers from the cloud (start-up), XenApp (Citrix) and a real time clustering solution for Windows applications like SQL Server & VMware's vCenter (Neverfail).
Stu can be found outside a lot with a Polish Lowland Sheepdog, or running as he enjoys the occasional hilly half marathon & obstacle course race. Enjoys all food, craft beer and watching Nordic Noir on Netflix.
Kadday Oucif
Field Engineer PreSales
Kadday Oucif is a Pre-Sales Engineer working for the Nordics region. Being passionate about upcoming technologies and explaining how technology works in detail, he's always spent time in front of customers/partners talking about how tech can help them reach their business goals. Prior to joining Neo4j he used to be a part of a specialist team incubating innovative Cloud services, enabling technical sales people and working with enterprise customers on volume deals.
Having lived in different countries, traveling is something he tries to do as soon as time allows. He also enjoys producing music, playing football and participating in combat sports.
Mark Woulfe
Technical Writer
Mark is a former Game Developer turned Technical Writer with notable stints working in the Augmented Reality and Gaming spaces. Outside of work, he enjoys long boarding, rock climbing, and gaming as well as petting any cats and dogs that may cross his path on walks.
Prashanth Padmanabha
Aura Support Engineer
Prashanth is an experienced database professional with 12+ years of experience in handling database development and administration. He has worked on various SQL and NoSQL database. His recent work experience was with major Oil and Gas client handling 4000+ databases, Big data setup and continuously working on database migrations.
Apart from work Prashanth has huge interest in photography and traveling.
Derek Ding
Sr. Pre-Sales Consultant
Derek is joining Neo4J as a Sr. Presales Consultant. Before Neo4J, he worked for AWS as a Solution Architect and Oracle China as a Principal Sales Consultant. Derek has extensive experience in AWS Cloud, Databases, Containerized/Serverless Applications, and Mission Critical Infrastructure. Over 15 years of his career, Derek helped various industrial customers and learned from them. To be the best of himself, Derek joins the Graph Database World. During his free time, Derek likes reading history and traveling to different countries.
Matthew Parnell
Software Engineer
Before Neo4j, Matt studied Neutrino Particle Physics at Lancaster University, working on the SNO+ Experiment. He enjoyed his time in academic research, even the time he fell through a boat more than 2km underground. Matt now works out of the London office for the Kernel team.
In his spare time, Matt can be found either playing online with his friends, trying to improve on last week's Sourdough Bread, or out for a nice walk.
Kristian Hasselqvist
Director of Engineering
Kristian works in the Malmö office as a Director of Engineering.
Prior to joining us he was an engineering manager at Saab with responsibility for the development of automation and simulation systems. Before that he lived seven years in the US working at Microsoft and Bluetooth Special Interest group. Kristian holds a Master of Electrical Engineering from Lund institute of technology and always wants to explore new technologies. He is passionate about expanding international friendship and is active in the organization CISV (Children's International Summer Villages). On his spare time he also enjoys skiing, hiking, eating good food and spending time with his family. Preferably all of this at the same time.
Pierre Halftermeyer
Field Engineer - Pre Sales
Pierre is a Pre-sales Engineer at Neo4j. Before joining the company, he was successively a help desk manager, an academic researcher and teacher, a developer, a data scientist and a consultant for NoSQL solutions. He has a PhD in graph theory, broad-spectrum technical skills and a very hands-on approach to problem solving.
In his spare time you'll find Pierre reading, working out, woodworking, hiking with his wife or building LEGO towers with his kids
Jessica Cannella
Sales Development Rep
Jessica is joining Neo as a Sales Development Representative - Iberia and Italy Region. She comes from a small village in the beautiful Sicily, and after her graduation in Economics and Tourism, she moved and has been living in London for 5 years mostly in Hospitality.
She is a very bubbly person, she loves traveling, discovering new places and cultures. In her free time, she loves visiting art galleries, trying new restaurants and doing yoga.
Elliot Jalgard
Software Engineer
Elliot is a software developer in the Aura team. Prior to joining Neo4j, he solved web problems and orchestrated micro services at Bonnier News.
Outside of work he vividly enjoys playing all kinds of games, playing the bass guitar and exploring nature.
Aaron Wasserman
Sales Development Representative
Aaron joins Neo4j after spending the last couple years in the consulting industry. He studied Computer Science at Georgia Tech in Atlanta and has always enjoyed solving problems with technology.
Outside of work, Aaron is an avid Atlanta sports fan and enjoys playing tennis and beach volleyball.
Joshua Robert
Sales Development Representative
Joshua studied Economics and Business at the University of Rhode Island, and is passionate about helping companies get the most out of their data in order to facilitate informed decision making, create a competitive advantage and promote overall growth.
In his free time, he enjoys watching Boston sports, investing, staying active, eating out and spending time with his Golden Retriever, Mac!
Zofia Iwanska
Sales Development Representative
Zofia has over 10 years experience in sales related roles. For the past 4.5 years she was working as a business developer for tech companies (mainly representing Oracle). Zofia will be entering the role at Neo4j as Sales Development Representative covering the DACH region.
Outside of work she enjoys reading, spending time with her son, playing piano, and occasionally she can explore her passion for horses.
Adam Schill Collberg
Software Engineer
Adam has a background within mathematics and theoretical computer science from university. Prior to joining the Graph Analytics Team at Neo4j, Adam worked at Axis Communications doing embedded machine learning and image processing.
In his free time Adam likes to go running, read fantasy books, meditate, play World of Warcraft with his friends, do yoga as well as drink tea and the occasional glass of natural wine.
Aisling O'Donovan
Technical Recruiter, EMEA
Aisling has 4 years of IT Recruitment experience within the EMEA tech space, and has helped scale some of Europes biggest start-up tech teams. She is originally from Ireland, but is based in London. Aisling's academic background is in modern languages - so she is happy to talk to you in English, French, German (or Irish!) - and she will try her hand at other languages also. She is passionate about building diverse and motivated tech teams, and has spoken at international HR and Leadership conferences in the past.
When she is not busy recruiting - you can find her in a vintage shop or exploring Londons museums.
Senthil Chidambaram
Sr. Pre Sales Consultant
Senthil Chidambaram - Simple and Curious!
He is an integral part of the Neo4J APAC Team working for the Customer Success. Senthil has an enthusiastic engineering mind given to problem solving using his skills in Data analytics. His passionate espousal of using Graph Analytics for solving multiple Business problems and demonstrating its powers were a revelation.
A technologist with immense patience and impeccable work ethic. He prefers to experiment with data and introduce new perspectives which often lead to a winning solution.
Senthil lives with his parents, wife and 10 yr old son with a 'live the moment' principle!
Emma Nash
Software Engineer
Emma is a software engineer based in London. She studied maths at university, and since then has worked in industries including finance, pharma and EdTech. She tried being a CTO for a couple of years but found she missed being hands-on.
Aside from coding she enjoys bouldering, lifting weights, juggling and live music.
Bianca Loubser
Global Cloud Deal Desk Analyst
Bianca will be working as the Global Cloud Deal Desk Analyst for EMEA and APAC. Bianca has joined Neo4j from DigiCert Inc, where she worked as a Deal Desk Manager supporting the EMEA Enterprise Sales team. Before Bianca moved into the Tech Industry, she worked within the FMCG space within Sales Support and Procurement roles for Diageo and Nestle.
Outside of work she's mostly studying at the moment as she's a part-time student at Oxford college for procurement and supply where she's in the process of finishing her MCIPS qualification.
Natalia Ivakina
Content Analyst
Natalia has joined Neo4j as a content analyst in the Malmö office. Before Neo4j she has been editing, translating and copywriting for more than 18 years. Her role is to make technical documentation a pleasant experience for the users.
Markus Bollmann
Head of EMEA Legal
Markus is leading the EMEA Legal Department. He has extensive legal experience in the Cloud, SaaS, Software business and in data privacy, with both public companies and start-ups. He worked amongst others for Gemalto, Oracle and Elasticsearch. Markus studied law at the University of Munich and in France.
Markus likes being outdoors, running and long dinner-evenings with his wife and friends. He also loves to spend hours in a bookstore buying way more books than he has time to read.
Jane Yang
Quality Engineer
Jane Yang is a Quality Engineer at Neo4j. Before joining Neo4j, she was a software engineer doing test automation at Qlik for 7 years.
In her spare time, she loves to play board games with friends, traveling around and watching movies. Jane was born and grew up in Shanghai China, she has studied in Västerås Sweden and got her second master degree in MDH.
Kristof Neys
Graph Data Science Technology Specialist
Kristof started his second career, in Graph Data Science, at Neo4j in 2020. Prior to joining Neo4j he worked in investment banking and finance for 20 years as a fixed income salesman and regional manager. Kristof holds an MSc in Mathematics and an MSc in Data Science, both from Birkbeck, University of London, and is currently pursuing a PhD in Graph Machine Learning (part-time).
In his free time, he enjoys riding his bike, watching bike races, and talking about bike races...
Jeff Gagnon
Product Manager - Bloom
Jeff has had a long-standing interest in graph-based analytics, as well as a passion for data visualization & making complex topics relatable to non-technical audiences.
Outside the office, Jeff enjoys live music, travel, and warm weather (despite being Canadian).
John Coulston
VP of Marketing, EMEA
John joins Neo4j as VP of EMEA Marketing. His 20+ (surely not that long) career has seen him work at high growth scale-ups such as Fastly, start-ups such as vendhq.com and IT corporates such as Dell. John has been fortunate to lead multiple marketing functions and commercial business development roles, giving him a great insight into how to grow the addressable market and driving repeatable business.
Outside of work you can find John coaching his kids sports teams (football, rugby and hockey) and playing sports. In the winter he can usually be found on the slopes in Europe and in the summer sometimes in France or Czechia, or nowadays tending his allotment and growing vegetables!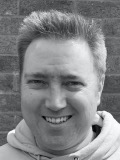 James Clarkson
Research Engineer
James Clarkson is a Researcher who specializes in accelerated computing. Over the last decade he worked across a range of disciplines — such as Cyber, HPC, and Robotics — for companies including ARM and Dyson. He received his PhD from the University of Manchester in 2019 where he created TornadoVM.
In his spare time he enjoys spending time with the family, tinkering with software, and playing cricket.
Carl Spataro
General Counsel
Carl brings 25 years of legal experience to the GC role at Neo4j. Carl has a strong technology background, with specific experience in enterprise software and SaaS, data privacy and information security as well as general corporate and securities matters. He has held legal leadership positions at Elastic (ESTC), MobileIron (MOBL), SafeCentral and Idealab. Carl's law firm experience includes Covington, Cooley and VLP Partners. Carl holds a J.D. from Stanford law school.
Janica Lee
Senior Corporate Account Executive
Janica is joining Neo4j as a Senior Corporate Account Executive after spending over 5 years in various customer-facing roles at Elastic. She thrives on helping customers succeed but even more so, the best part of her job is always the wonderful people she meets along the way.
While not at work, you can usually find Janica either walking up a mountain or snowboarding down it. She is avid about the outdoors, giving back to the community, and traveling as much of the world as possible. She is based in London, England but is a Canuck at heart who was born and raised in Toronto, Canada.
Nathalie Kornhoff-Brüls
Board Member
Nathalie Kornhoff-Brüls is a Managing Director in the Growth team at Eurazeo. She is involved in sourcing, analysing and carrying out investments in the digital and tech sectors in Europe. Based in London, she is primarily responsible for leading the activities of Growth in the UK and Benelux market. In addition to Neo4j's, she is an active board member of MessageBird, platform.sh, PPRO and Secret Escapes.

Before joining Eurazeo, Nathalie founded Mindforce Innovations Ltd, a technology company which develops platform applications for professional coaching. She also became a founding member of Dreamers // Doers, a female-focused collaboration and co-mentorship community which acts as a network for entrepreneurs, investors and advisors. Until July 2017, Nathalie was a Principal in the Technology, Media and Telecommunications team at KKR, focussing on European growth equity investments where she was actively involved in the investments of arago, Darktrace and GfK. Prior to this, Nathalie was a Vice President at General Atlantic's London and Munich offices. Nathalie started her career in 2008 in investment banking at JPMorgan in the Telco, Media & Technology Mergers & Acquisitions advisory group in London.
Bryce Sampson
Software Engineer
Bryce works as a full stack software engineer on Neo4j Aura. Previously, Bryce worked on a gamification solution and CRM system as well as other full stack web projects.
When not coding, he wishes he was skiing, but since he can't ski year round, you'll find him gaming, watching movies, and just generally keeping a low profile.
Maya Natarajan
Senior Director, Product Marketing
Maya is a seasoned marketing professional with experience in product and field marketing as well as various consulting and leadership roles. For over two decades, Maya has focused on creating and executing innovative "go-to-market" strategies for global high-tech software companies such as HP/ Autonomy/ Verity and Dassault Systèmes/Exalead, as well as startups such as Semantic Research, Smartlogic and Entropia. She has positioned various technologies from blockchain to predictive & user-based analytics to machine learning to deep learning to search to BPM and [now] graphs in a myriad of industries.

Maya is fortunate to have lived in four continents (Asia, Africa, North America and Europe), but is very happy to call sunny San Diego her home for the past 20 years. In her free time, Maya loves to create Jeopardy! games à la Alex Trebek style and host Jeopardy! parties! She also has a passion for travel and likes to plan trips for her entire family - whether they like it or not!
Sandeep Reehall
Customer Support Engineer
Sandeep will be joining the EMEA Technical Support Team with many years of providing technical support and enablement to customers in tow. He's really interested in software development and decided to learn to code in Java, he's also passionate about all things docker.
Sandeep like to spend his time cooking and listening to music; or getting hands on with diy and gardening.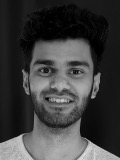 Maheswaran Gurunathan
Software Testing Engineer
Mahes is a friendly Software Testing Engineer, who focuses on product Quality and Customer satisfaction. He is structured and possess a good team spirit.
In his free time he does all kind of sports and hangs out with friends.
Guangxue Cao
Software Engineer
Guangxue joins Neo4j as a software engineer based in London. He studied computer science at university. Prior to joining Neo4j, he worked for tech companies and spent most of his time building data visualization solutions. Guangxue grew up in China and started his career in the Netherlands.
In his free time, Guangxue enjoys swimming, reading and exploring nature.
Arie Chapman
Sales Director
Arie has been working in open source for the past 14 years, prior to joining neo4j he was at Elasticsearch, where he spent 8 years, and before that with Springsource/Pivotal. He has been responsible for starting many meet-up groups around data, and he is looking forward to face to face events starting again soon.
Outside work, Arie is either found on his mountain bike, by the side of a pitch supporting his children, or in the kitchen.
Damiano Mondardo
Customer Support Engineer
Damiano is a Software Engineer with a passion for customer success, based in London. He comes from Italy where he graduated in Computer Science. Previously he worked at Alfresco as a Technical Support Engineer and prior to that he worked as a Software Engineer at some AI and ERP startups.
When not working, he enjoys spending time with his family, watching football and constantly learning new things.
Chris Cherry
Sr. Account Executive
A passionate sales professional being consistently recognized for individual contribution, selling 'enterprise' technology and application software, cloud infrastructure and services into both Financial Services (Banking) and Public Sector (Central Government) industry sectors.
A proven track record in leading, developing, managing and closing, large complex customer accounts and sales pursuits both in the UK and internationally.
Residing in the UK with his wife and 2 children, plus his 2 lovely but nutty Cockapoo dogs. Chris enjoys cycling both on and off-road. He is also a fanatical motorsport fan and participate in the odd track day in a friends sports car. During the COVID pandemic, he has regularly volunteered for the UK Royal Voluntary Service (RVS).
Greg Klick
Senior Recruiter
Greg has been recruiting for Technology companies for the past 20 years. He has lived in Palm Springs for the past 3 years after moving there from Minneapolis. Needless to say, BIG change in his appreciation of the weather!
Krisztian Heisz
Site Reliability Engineer
Chris is from South England, UK. He joined Neo4j as an SRE. Chris loves his family, he has two incredibly fluffy cats, and he's a huge Star Wars fan. As a former artist, Chris has a passion for music and art.
In his free time he write books and plays the piano to entertain his cats who are both equally uninterested in jazz.
Graeme Coffey
Senior Account Executive
Graeme will be working in the UK Sales Team focusing on opportunities in the Telco sector. He will be joining from AdaptiveMobile Security where he was global head of sales and marketing. He have a technical and commercial background and have worked in the mobile technology sector for 30 years.
Rahul Tenglikar
Sales Head, India
Rahul is setting up and building India region from Bangalore. He has been in the data and analytics space for the last 17 years, starting as a business objects developer and transitioning to sales and territory management roles over the course of his career. In his previous role at Course5 Intelligence, he was helping to build their digital and AI solutions business in India. Previous to that, he was one of the first few Account Executives at Tableau in India.

He loves reading history , enjoys long distance driving, offbeat travel and is always happy to share some interesting stories of his adventures.
Heiko Schönfelder
Country Manager Germany
Heiko has been working in open source for the past 14 years. Prior to joining Neo4j he was at Elasticsearch, where he spent 7 years, and before that with Jaspersoft / TIBCO.
As first person on the ground he was responsible to build up the territory and he enjoyed forming new and strong relationships with Customers / Partners and Community. For the past 2,5 year he successfully led the Strategic Account team for Automotive and Finance and he look very much forward to start a new chapter at Neo4j.

Outside work he likes to travel, enjoy good cuisine, spend time with Family and their dog, Sir Henry a Broholmer.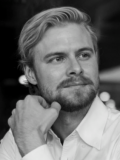 Sebastian Nilsson
UX Designer
Sebastian will be working as a UX Designer at Neo4j and hopes that he will be able to contribute with knowledge about working with design systems in larger organizations and create design patterns and uniform interaction flows in and between products. He is interested in creating good design and interaction flows in complex environments, which he has previously worked with.
Sebastian likes to do things properly and with quality. He aims to build the world's best serving trolley with everything from the sharpest cigar-cutter to the thinnest cheese cup.
Medina Miyan
Sales Development Representative
Medina joins the Neo4j team as Sales Development Representative - Nordics. Previously she worked in both IT and AdTech and enjoys good team work and innovations. Medina is originally from Sweden but decided to move to London in 2020.
In her free time, Medina enjoys spending time with her family and friends, as well as playing football and reading.
Odise Vila
Sales Development Representative
Odise will be joining Neo4j as a Sales Development Representative in the London office. He holds a BA from SciencesPo Paris in Law & Politics and an MSc from Birkbeck, University of London in Data Science.
In his free time, Odise likes spending time with his family and friends, trying new activities, and traveling the world. He is also an avid Formula One fan - you will likely find him at the British GP every year.
Daniel Pickering
Sales Development Representative
Daniel is joining Neo4j as a Sales Development Representative after spending his last year as a Mobile Specialist at BT in London. He thoroughly enjoys building relationships and understanding customers, as well as working with wider teams to reach a common goal.
Away from work, you can usually find him playing tennis for his local team in Balham, or training/running marathons across the UK.
Aleksandar Simeunovic
Consulting Engineer
Aleksandar joins the office in Malmö as a Consulting Engineer and has a Master's degree in Computer Science from Lund University. After his studies he has worked as an IT-Consultant in Copenhagen for one of the biggest consulting companies in Denmark.
In his spare time, he likes to travel, train, read and spend time with his friends and family.
Marco Pavia
Consulting Engineer
Marco is a software engineer, currently living in Rome, Italy. He enjoy using his skills to contribute to the exciting projects and fronting new challenges, day by day, working in team with guys from all around the world, in order to meet different cultures and know different points of views. He took a BEng in October 2016 in Computer Engineering and a MEng in December 2018 in Computer Engineering. He love earning new knowledge, acquiring new skills and finding smart solutions to complex problems.
In his free time he like reading, running, doing fitness, working on personal side projects and, of course, passing his free time with his family and friends.