Create and manage a new DBMS locally
When you first open Neo4j Desktop with the aim of creating a new DBMS, you need to have a Project for your DBMS. From the Projects menu on the sidebar, either select an existing Project or create a new one. Once you have a Project open, you can add a new DBMS to it from the Add dropdown menu in your Project.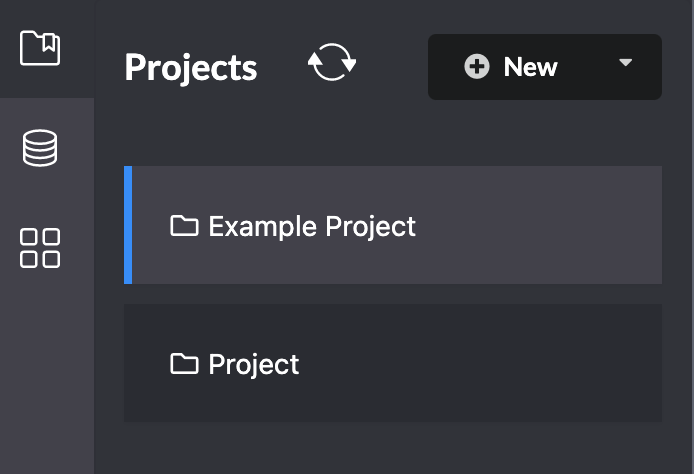 Desktop requires you to create a password for your new DBMS and select a version of Neo4j. Keep in mind that if you select any version other than the default, Desktop needs to download resources and therefore you must be connected to the internet.
You can name your DBMS if you like, otherwise it will simply be called Graph DBMS. Once you are satisfied with the details, you finalize with the Create button. Your new DBMS is visible shortly thereafter in your Project and is ready to be started.