Create a DBMS dump file
After creating a new local DBMS on a Neo4j Desktop Project and running it for the first time, you can create a dump file from it.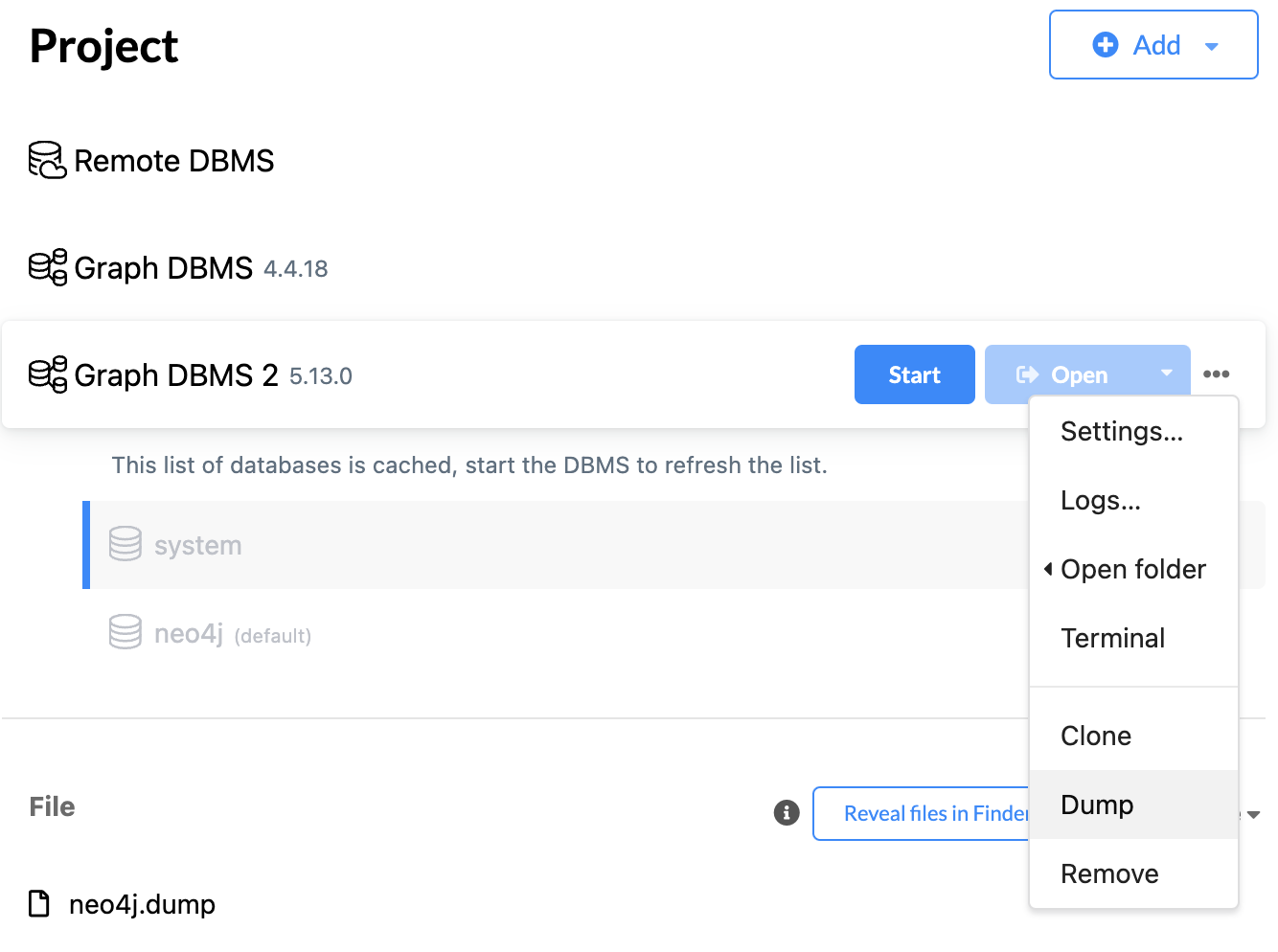 Here are the steps to follow:
Stop the instance.

Hover your mouse over the name of the DBMS you want to create a dump file from and click on the three dots menu on the right corner.

Optionally, you can also do the same by hovering over the name of a specific database inside the DBMS.

Select "Dump".

The dump file will be created and shown on the menu "File" below.